Our world-class scientists and leading pharmatech experts are driven by a passion for changing the world.
Adrian Schreyer
Alex Snow
Andrew Douglas
Andrew Hopkins
Andrew Payne
Andy Bell
Anthony Bradley
Aude Echalier
Ben Ashwell-Fryer
Bill Tatsis
Catarina Santos
Daisuke Tanaka
Daniel Crowther
Eva Borger
Georgy Egorov
Grace Turner
Heather Togwell
Iva Navratilova
Jérémy Besnard
Kate Lansu
Louise Bird
Mario Polywka
Mark Swindells
Millie Britton
Milly Chen
Mima Pilarova
Patrick Collins
Patrizia Abrusci
Reid Olsen
Richard Bickerton
Richard Cox
Sean Robinson
Senga Oxenham
Simon Blount
Simon Varzandeh
Simone Culurgioni
Willem van Hoorn
Dave Hallett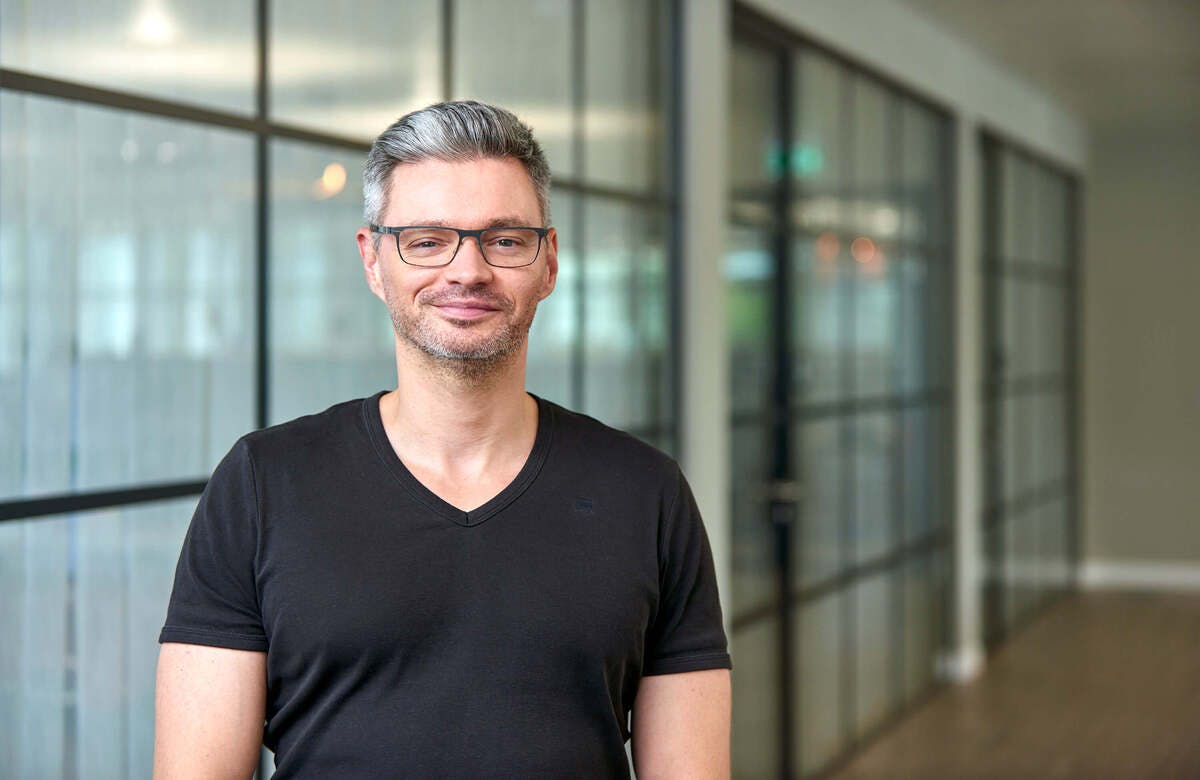 Adrian Schreyer
Chief Technology Officer
Adrian is an interdisciplinary researcher with a broad background in computational approaches to drug discovery. He also holds a PhD from the University of Cambridge, where he studied under the supervision of Professor Sir Tom Blundell FRS FMedSci.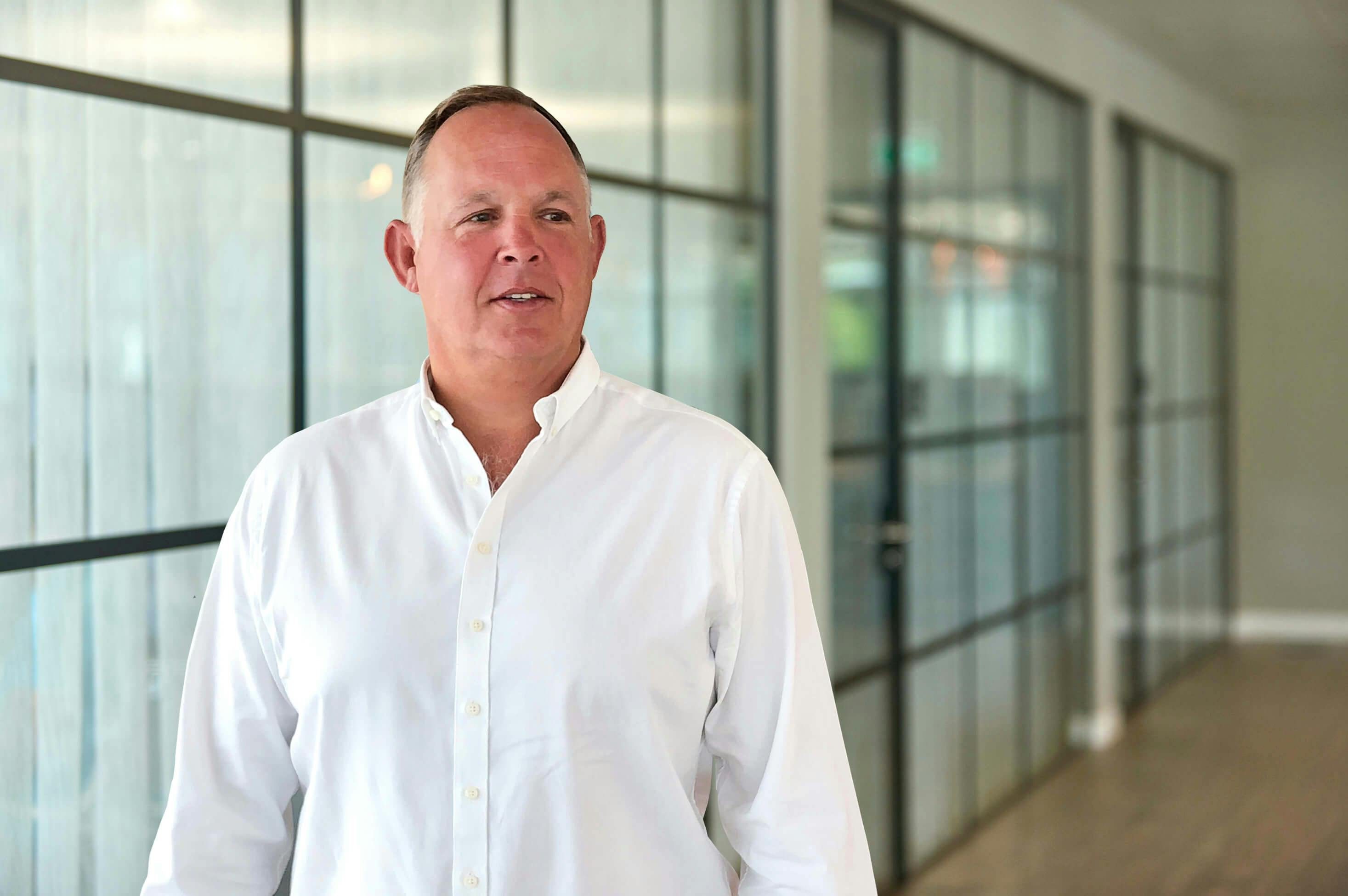 Alex Snow
Chairman (Board of Directors)
Alex is an experienced investor, banker and entrepreneur, having previously founded Oxford Sciences Innovation (OSI) and raised more than £600 million to commercialise world-leading science originating at Oxford University. Prior to that, he spent 20 years in investment banking and fund management, including serving as CEO of hedge fund, Lansdowne Partners, and as founder and CEO of Evolution Group, a UK investment banking and securities firm that was sold to Investec Bank for £232 million in 2011.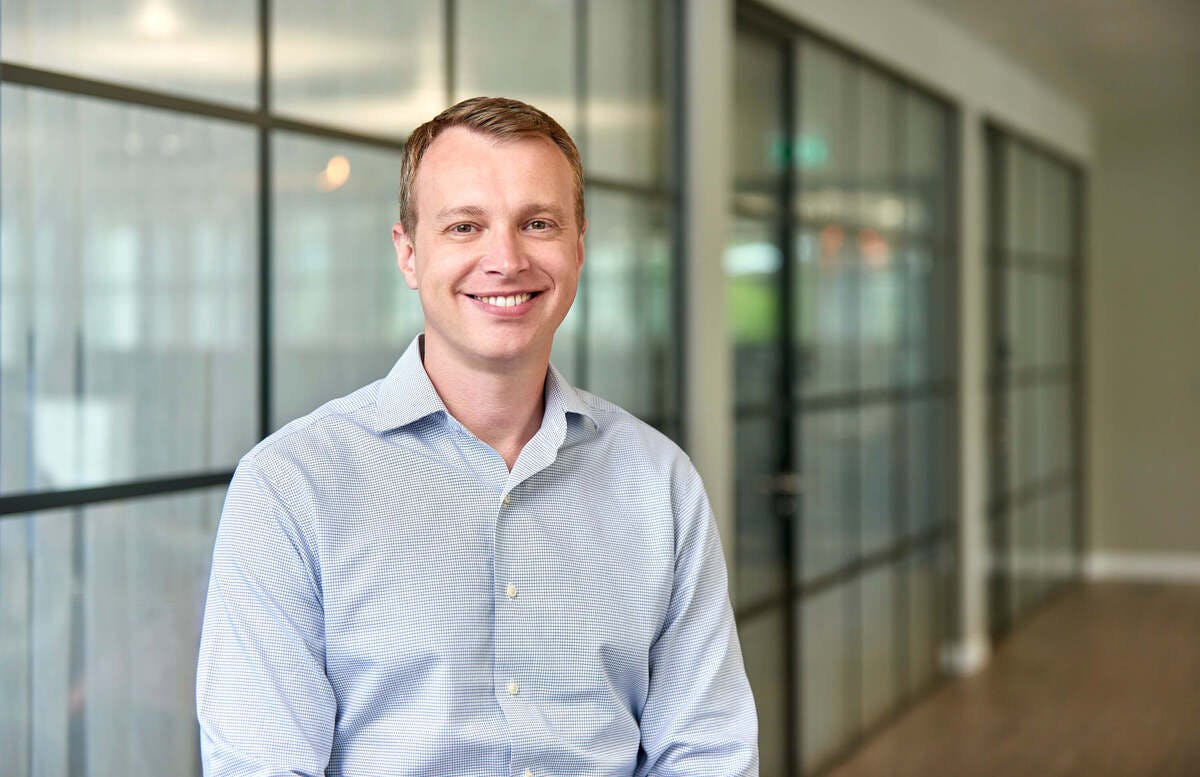 Andrew Douglas
Director of Data Engineering
Andrew is a highly experienced data technologist having joined Exscientia following more than 10 years as Head of Strategic platforms at Winton, one of the largest quantitative investment firms in the world. Prior to that, he worked as a Software Engineer at multinational semiconductor and software design company, ARM.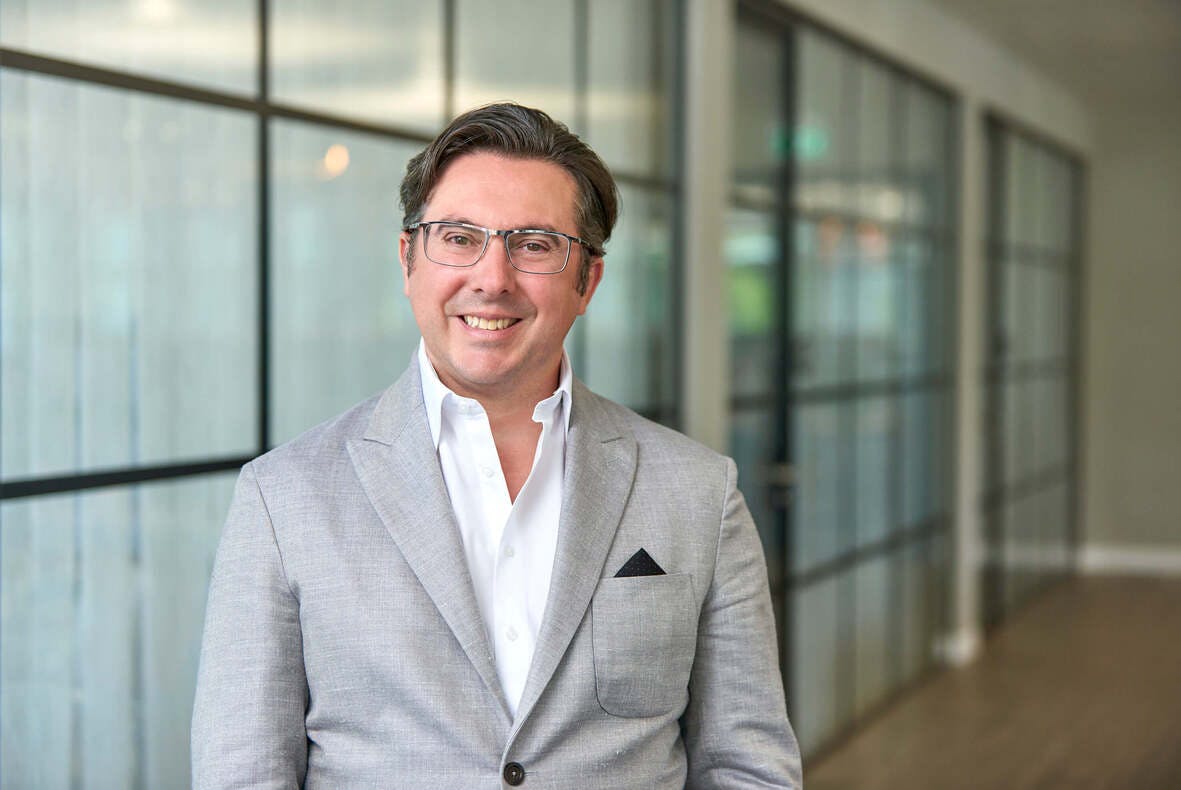 Andrew Hopkins
Chief Executive Officer (Board of Directors)
Andrew is one of the most distinguished and cited scientists in modern drug discovery. As part of his role as founder and CEO of Exscientia, he invented and championed an automated and algorithmic approach to drug design and drug discovery. Prior to that, he spent 14 years at Pfizer and in academia, pioneering cutting-edge projects using data mining and machine learning in the pharmaceutical industry. His papers, published in Nature journals, are widely considered as pivotal points in the new paradigm of modern drug discovery.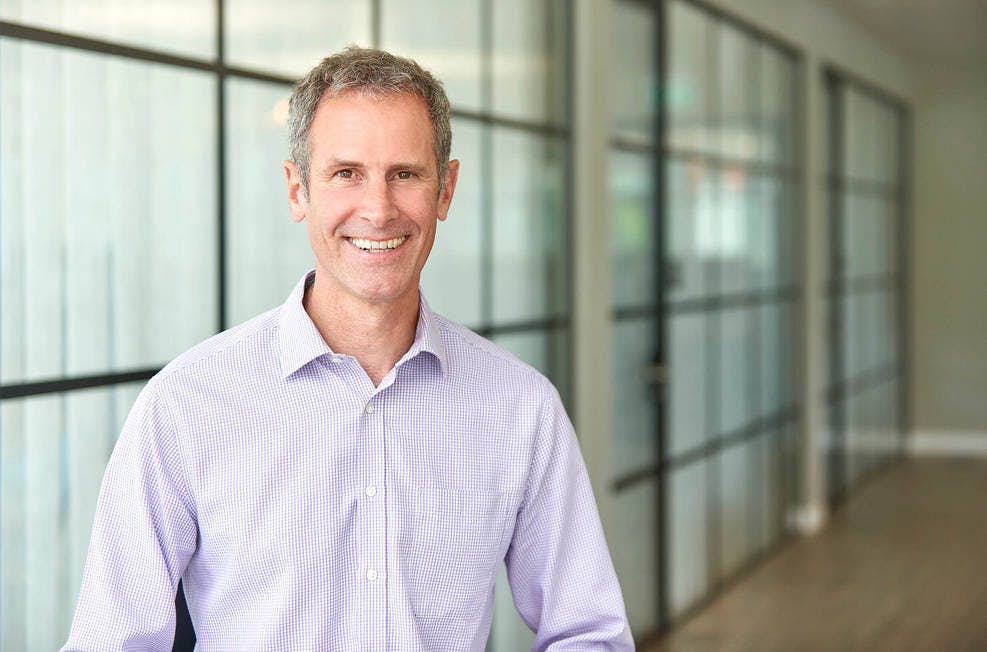 Andrew Payne
Head of Discovery Biology
Prior to joining Exscientia, Andrew was Senior Group Leader of the Primary Pharmacology Group at global biopharmaceutical company, UCB. While there, he oversaw a team of cellular and molecular pharmacologists responsible for conceiving and delivering complex cellular assays to support small molecule and biological drug discovery. Before that, he spent time in leadership positions at both Oxford Glycosciences and Prolifix. He has a PhD in anti fungal discovery from the University of Bristol.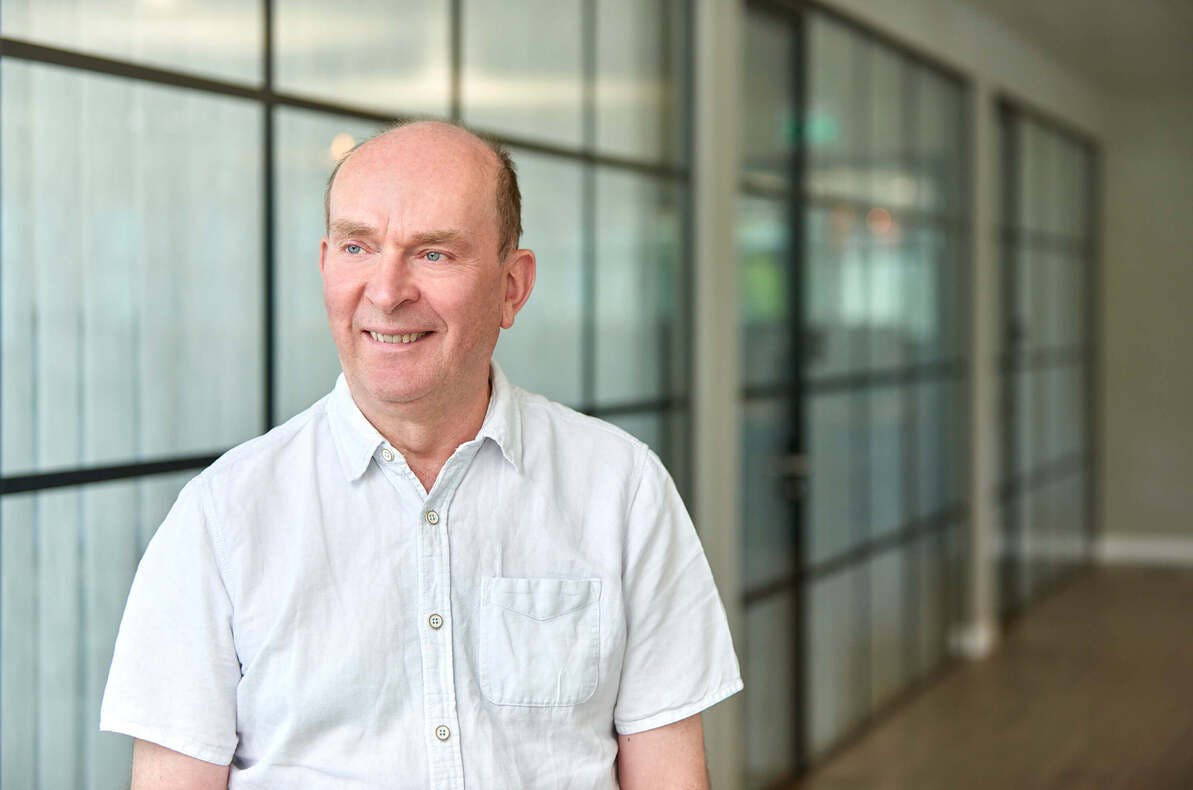 Andy Bell
Chief Research Officer
Andy is one of the world's leading medicinal chemists. He is a co-inventor of Sildenafil and a contributor to the development of Voriconazole. These medicines have generated sales of nearly $40 billion. Andy was awarded the Technical Achievement Award in Organic Chemistry by the American Chemical Society in recognition for his contributions to medicinal chemistry.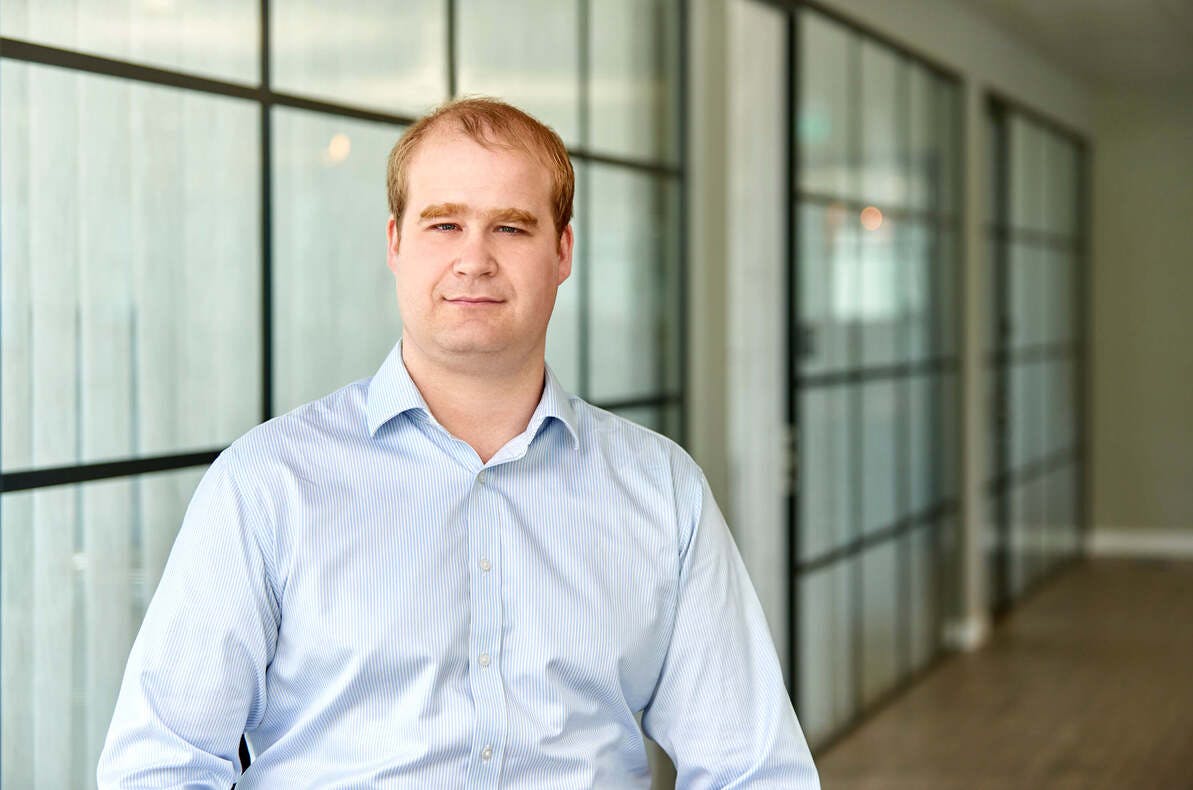 Anthony Bradley
Head of Structural Design Science
Anthony joined Exscientia from OxXChem, a University of Oxford project to develop the tools and culture needed for successful hit-to-lead in fragment-based drug discovery. Prior to that, he was a Postdoctoral Research Fellow at the University of California. His PhD focused on developing computational tools to aid in drug design and lead development, which he completed while working at GSK.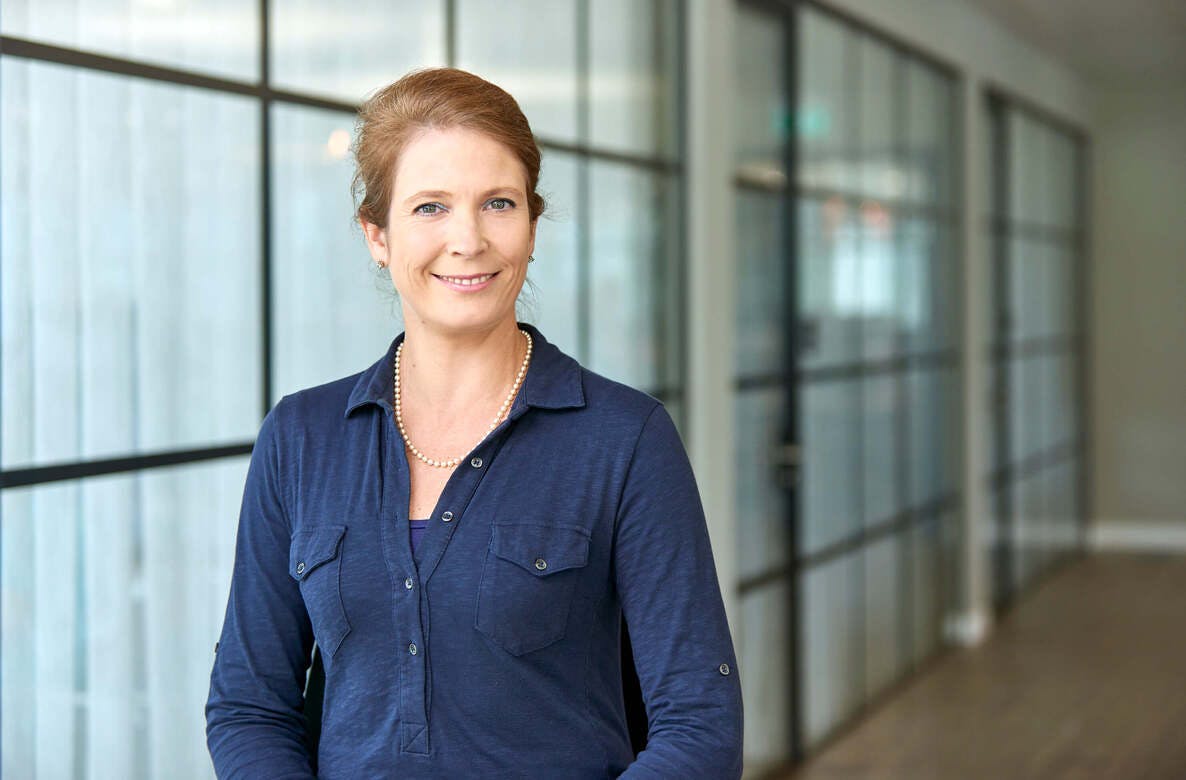 Aude Echalier
Scientific Coordinator
Alongside her role at Exscientia, Aude serves as Honorary Lecturer-Group Leader at the University of Leicester, focusing on the structural biology of cancer-related targets. Prior to that, she spent time as a Scientific Coordinator at the Structural Genomics Consortium and as Lecturer-Group Leader at the University of Montpellier. She completed her PhD at the University of Warwick.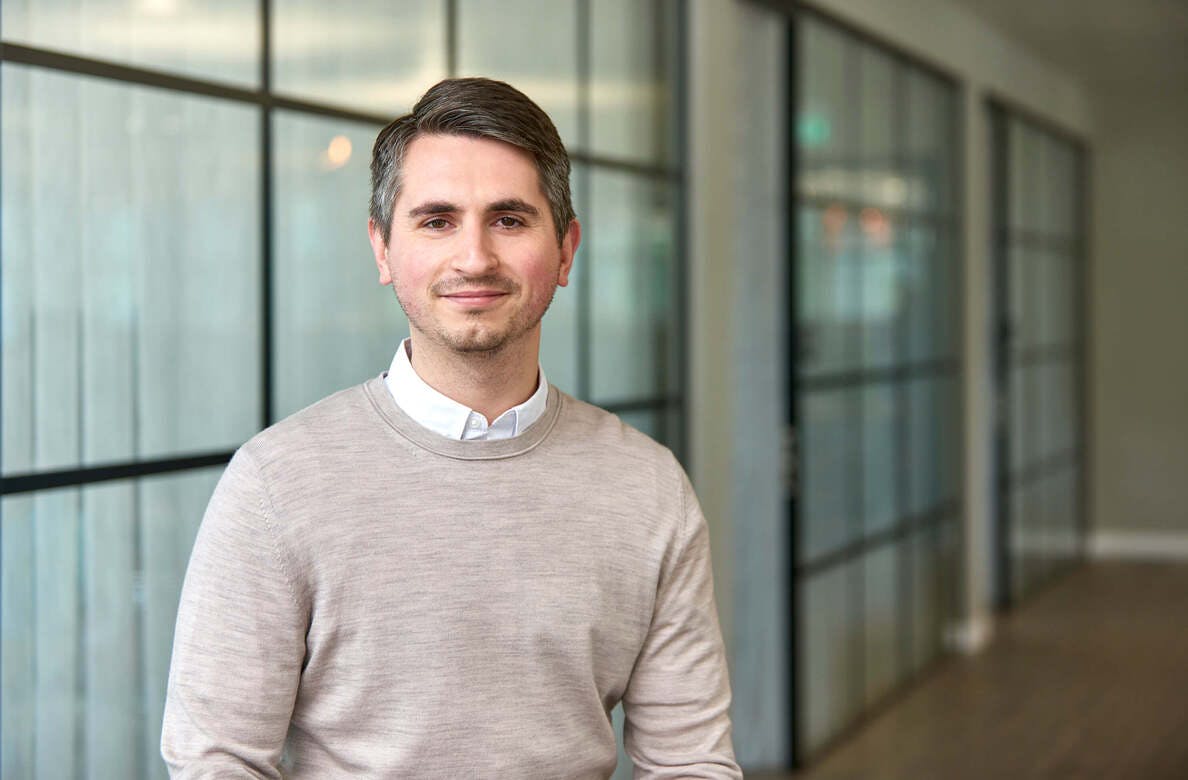 Ben Ashwell-Fryer
Head of Finance
Ben brings a wealth of industry experience, having joined Exscientia from BenevolentAI where he was the company's Financial Planning and Analysis Lead. Prior to that, he spent four years in the finance team at Immunocore, a leading biotechnology company focused on delivering first-in-class biological therapies.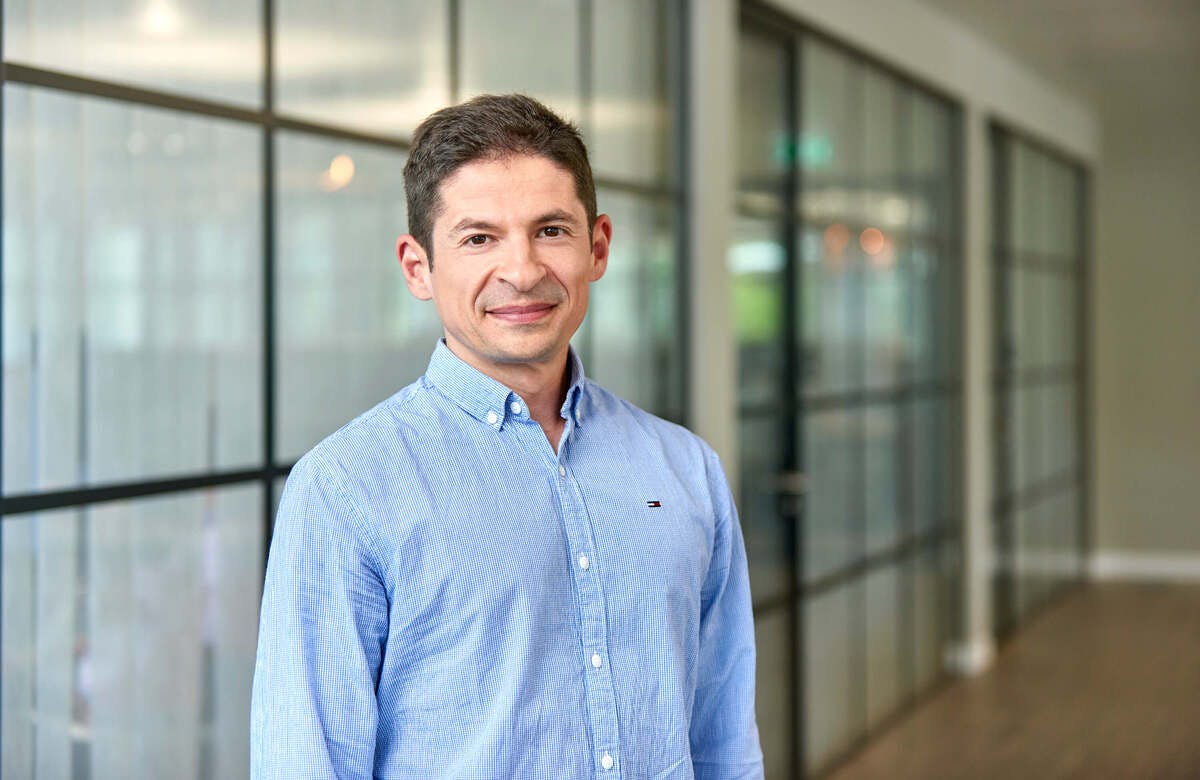 Bill Tatsis
Research Scientist
Before joining Exscientia, Bill worked for four years in the Computational Chemistry and Chemoinformatics department of biotechnology company, Sygnature Discovery. He completed a PhD at the University of Ioannina before spending time as an Adjunct Lecturer at the University of West Macedonia and Postdoctoral Researcher at the University of Évry Val d'Essonne.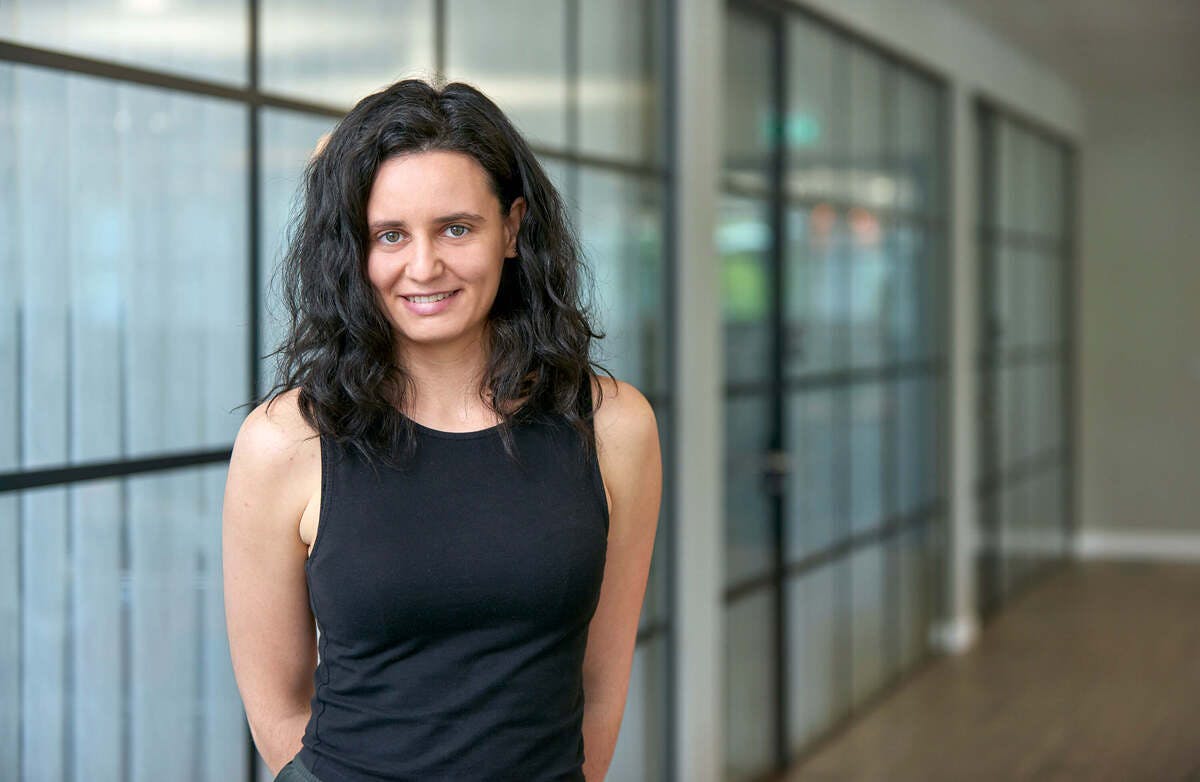 Catarina Santos
Research Scientist
Prior to joining Exscientia, Catarina worked as a Modeler/Computational Chemist at BSIM Therapeutics. There, she contributed to the design of organ-targeted, high-quality drug candidates for the treatment of transthyretin-mediated amyloidosis. She completed her PhD in computational biophysics at the University of Dundee.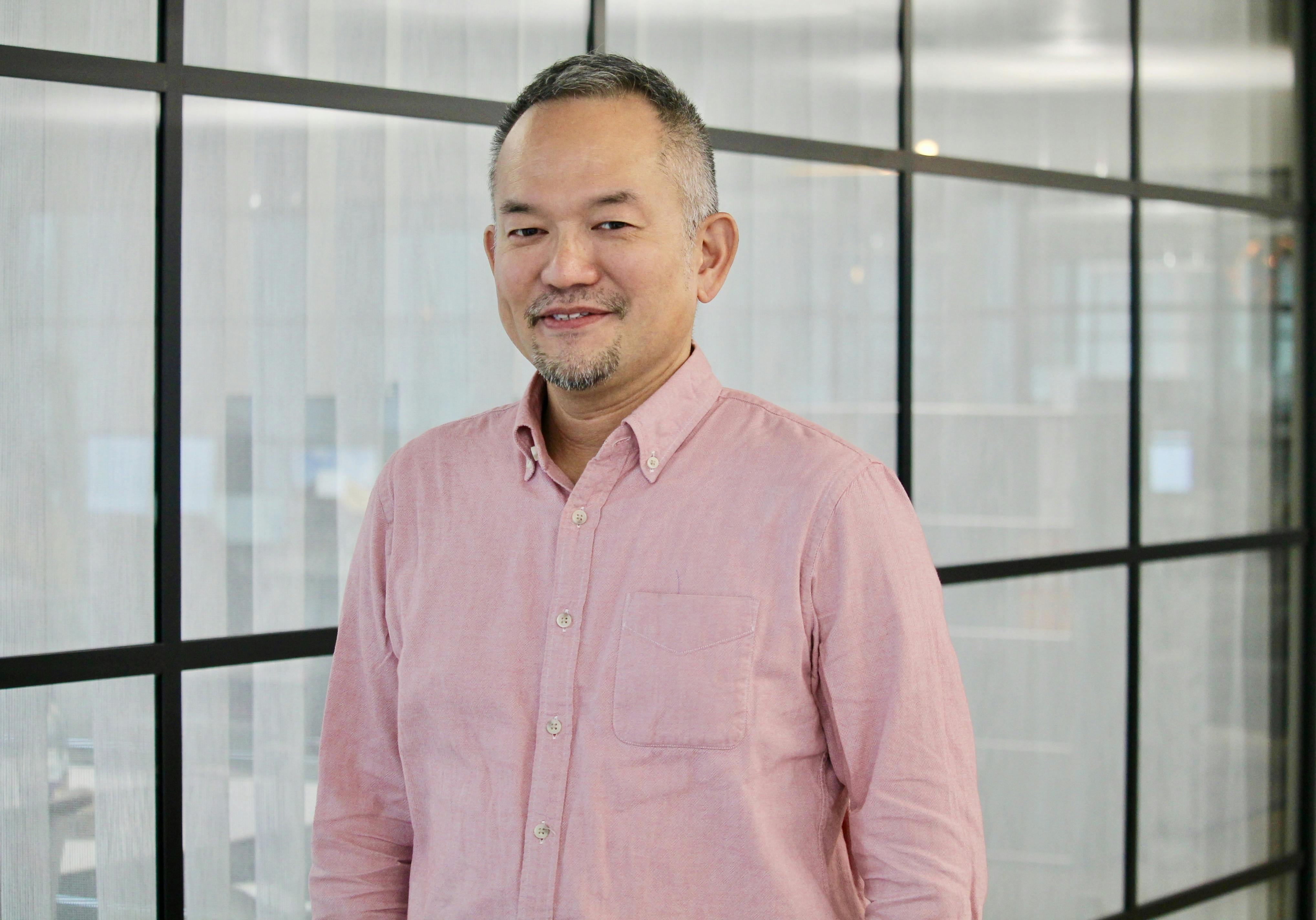 Daisuke Tanaka
Vice President Japan
Daisuke has over 20 years' experience in drug discovery, including a postdoctoral placement at Harvard University with Professor Andrew Myers and management career at Sumitomo Dainippon Pharma. Daisuke heads our Japan office based in Osaka.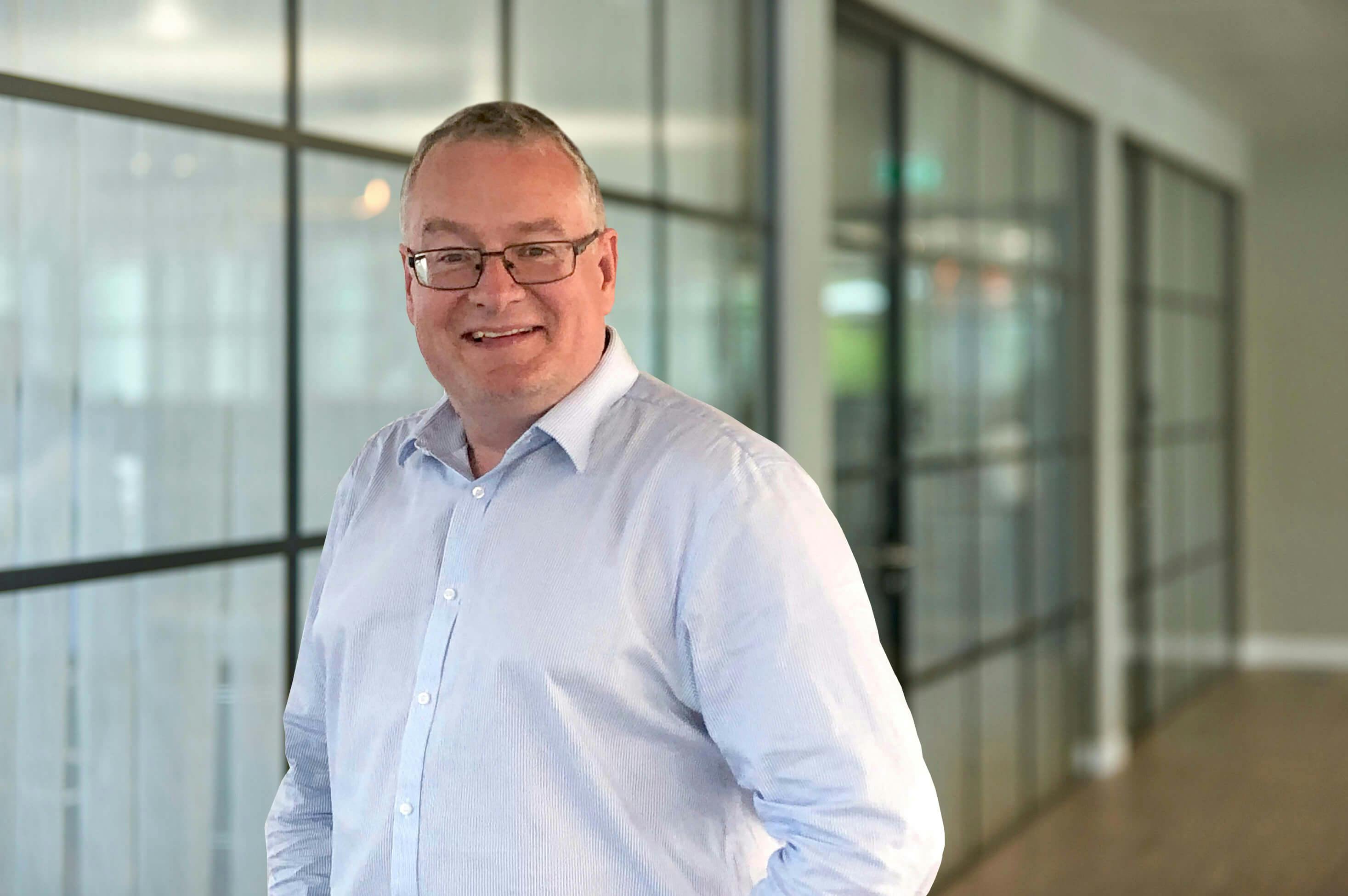 Daniel Crowther
Chief Bioinformatician
Daniel is a bioinformatician with 20 years' industry experience in Research and Translational informatics. After gaining his D. Phil from Oxford University, he spent nine years at GSK. He then moved to Wyeth to help establish the Translational Medicine Research Collaboration and has recently spent six years in Frankfurt as a department head for Sanofi.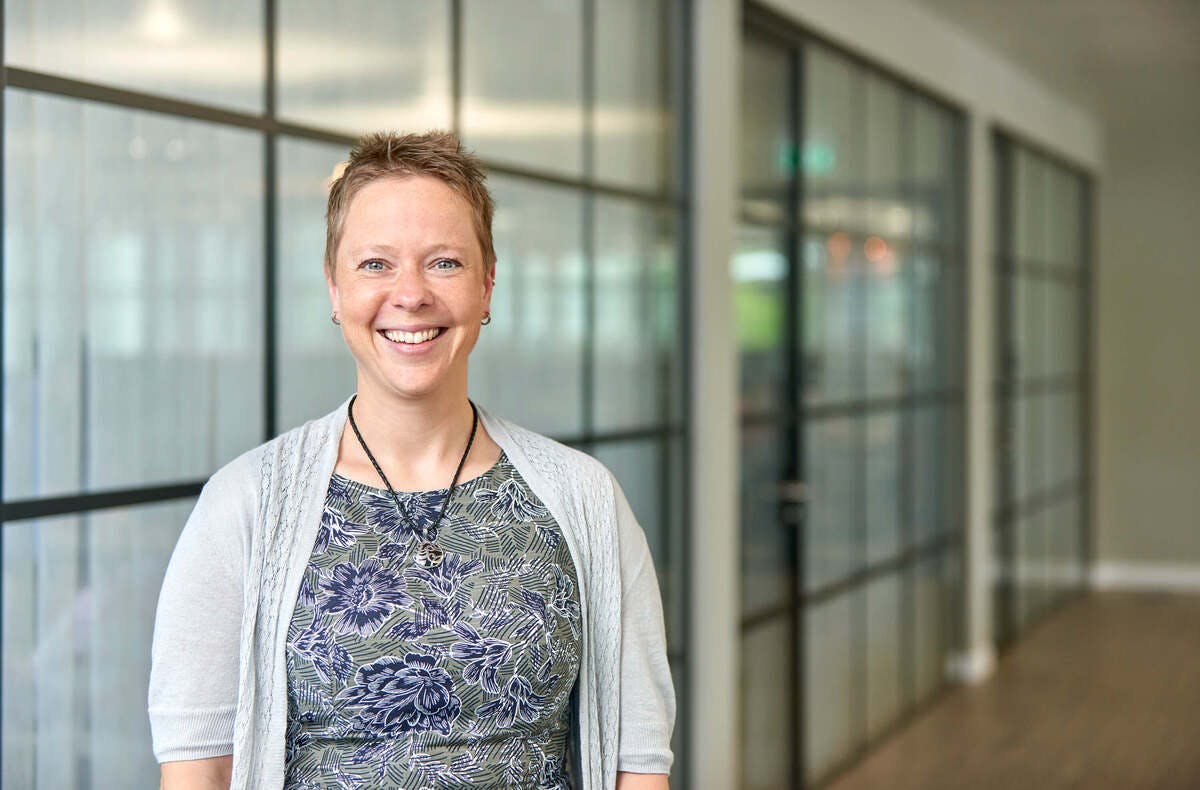 Eva Borger
Discovery Data Manager
Eva joined Exscientia from the Research Data Management team at University of St Andrews where she worked as Data Scientist and Research Data Officer. She holds a PhD in Psychology and Neuroscience from the University of St Andrews and previously pursued four years' of postdoctoral research into neurodegenerative diseases at St Andrews and the University of Edinburgh before completing an MSc in Management and Information technology.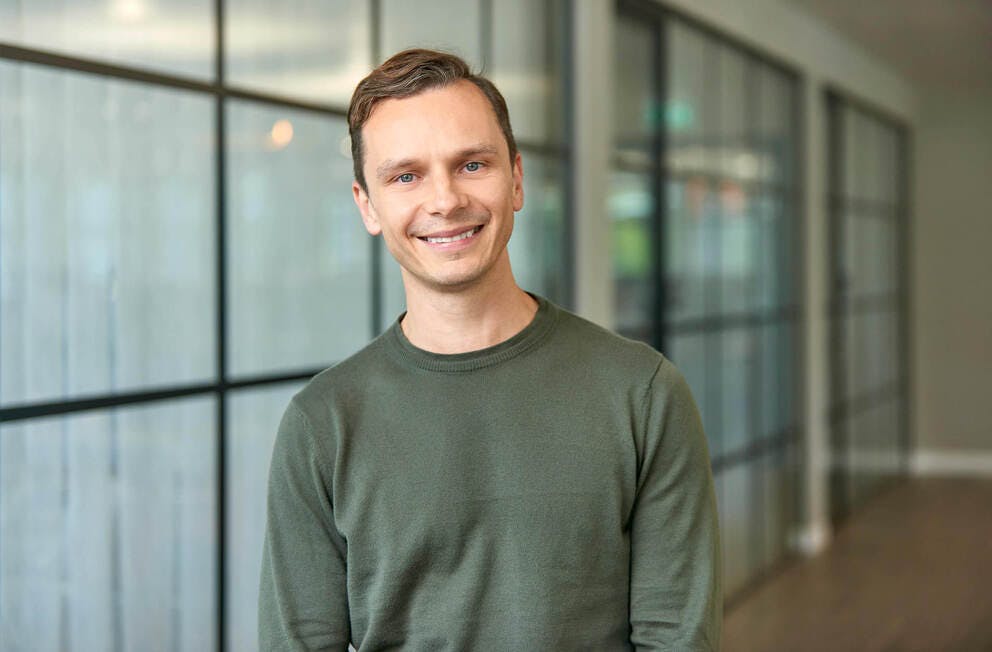 Georgy Egorov
Chief Financial Officer (Board of Directors)
Georgy brings extensive experience in finance, global capital markets, strategy, and corporate development. He joined Exscientia from CompareEuropeGroup, where he was CFO and Board Member. Prior to that, Georgy spent 17 years working in investment banking, including senior roles at UBS and Goldman Sachs. He started his career in PwC where he qualified as Chartered Certified Accountant (UK). Georgy holds degrees from University of Cambridge and Russian Economic University.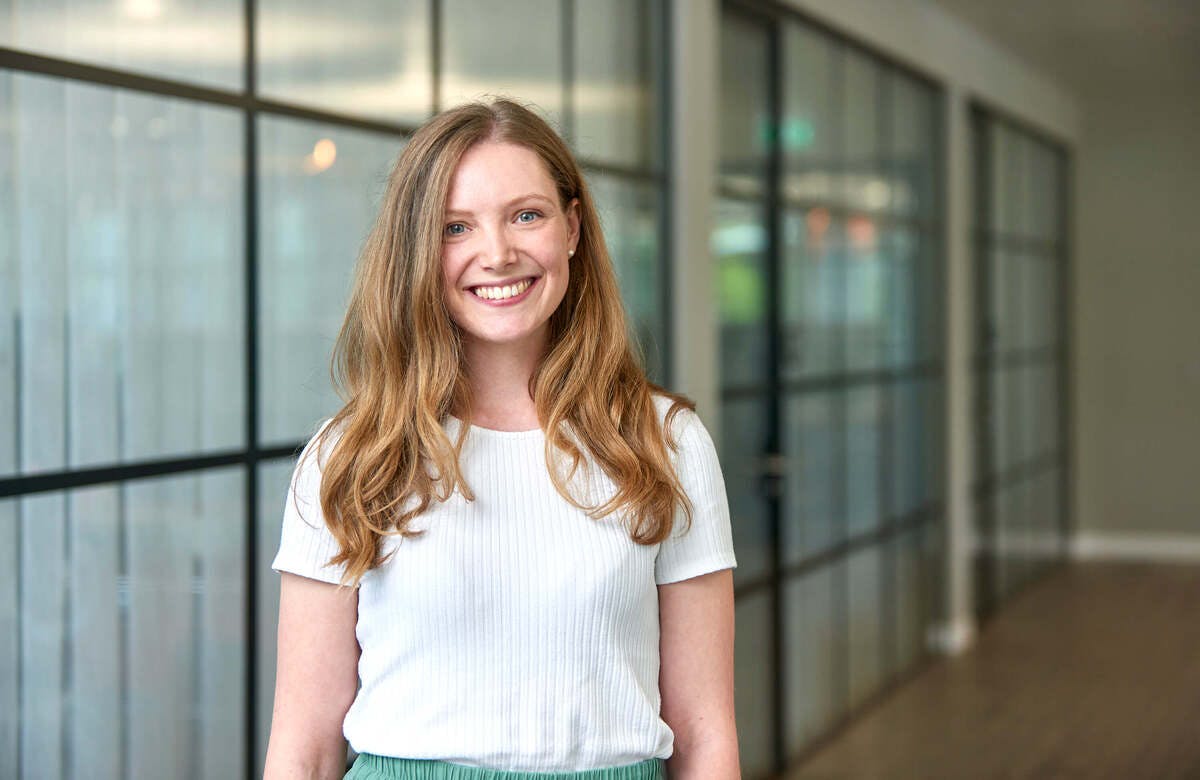 Grace Turner
Bioanalytical Scientist
Grace combines her work at Exscientia with her role as an Inorganic Chemistry Tutor at the University of Oxford. She has a PhD in inorganic chemistry and holds a first class MChem from the University of St Andrews.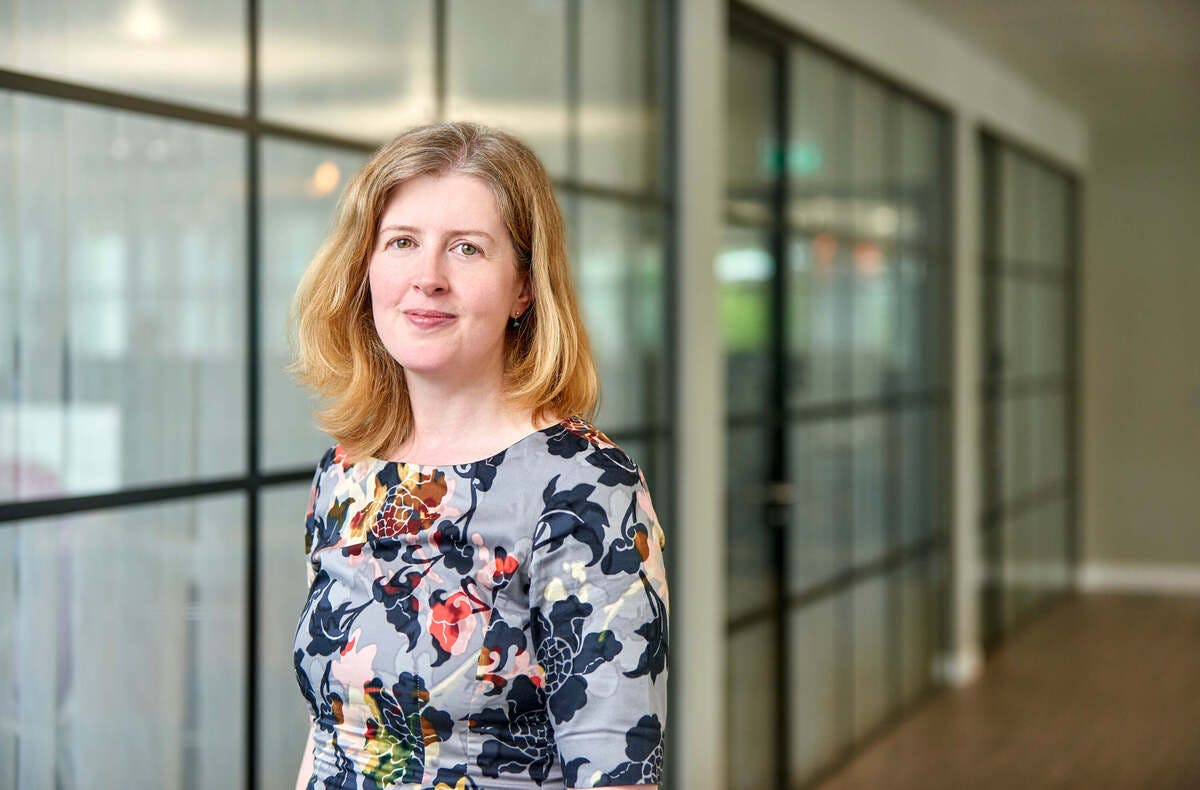 Heather Togwell
Operations Manager
Heather has over 20 years' experience as a Clinical Monitor and Project Manager in Clinical Research Trials Phases I - IV. She began her career with five years at contract research organisation, Quintiles, before moving into mid-large pharma. She has overseen numerous global and mega trials at Schering Plough, MSD, Pfizer and Novartis, across a variety of therapy areas including CNS, women's health, oncology and cardiovascular.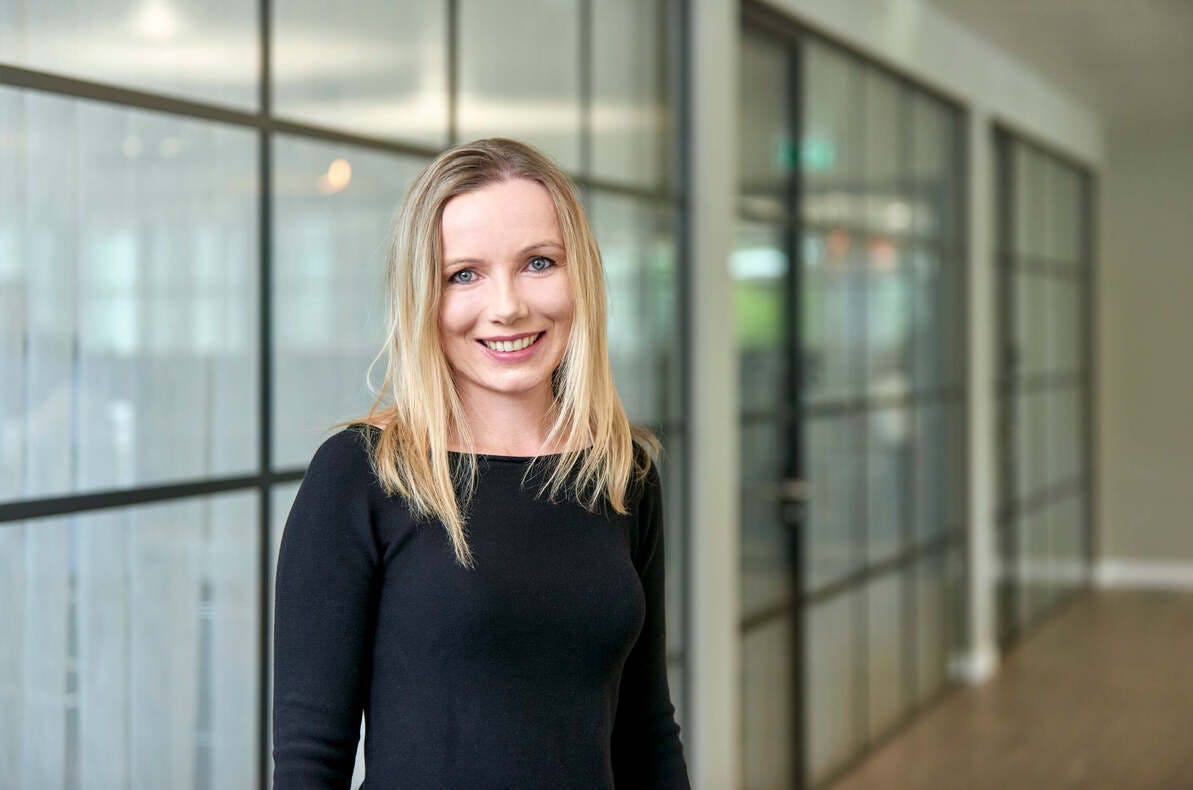 Iva Navratilova
Chief Biophysicist
Iva is at the forefront of some of Exscientia's most challenging and rewarding research, combining this role with her position as an Independent Investigator at the University of Dundee. Prior to joining, she served as Chief Scientific Officer at Kinetic Discovery and as Principal Scientist at Pfizer. She also completed a PhD in biochemistry at Masarykova Univerzita.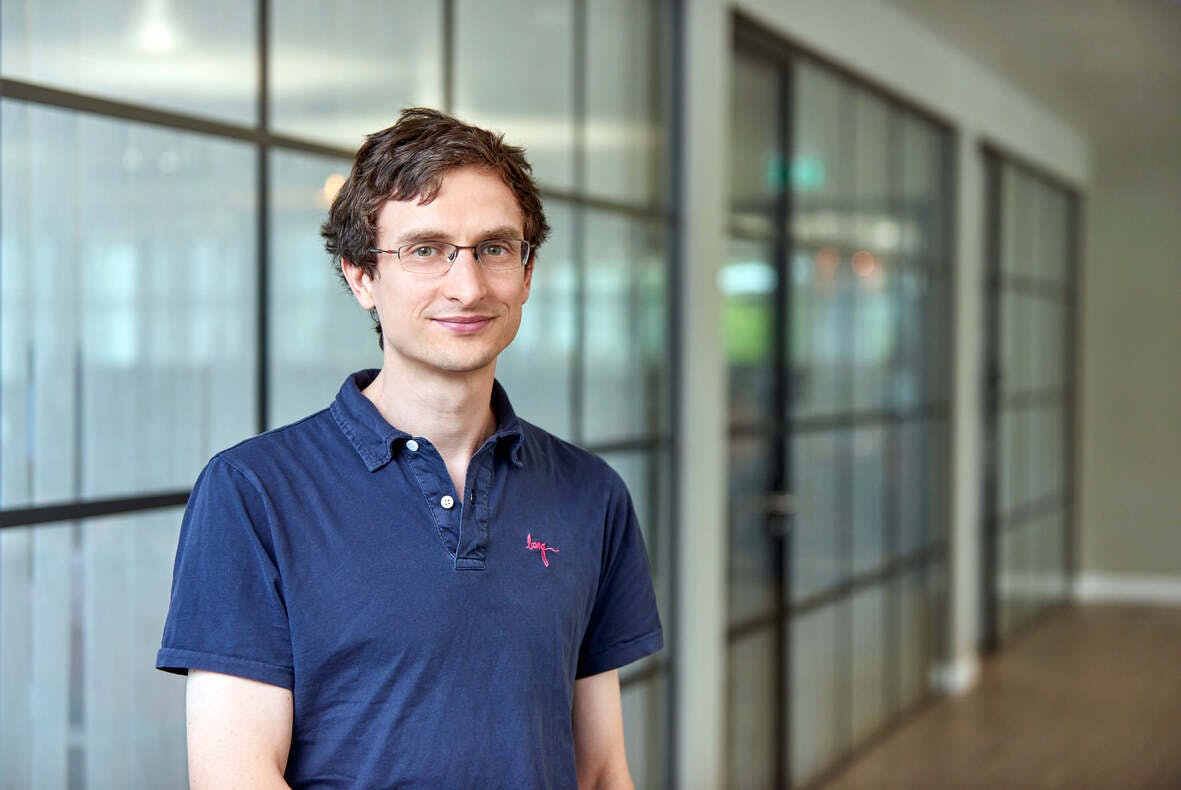 Jérémy Besnard
Chief Designer
Jérémy is a co-inventor of the original Exscientia technology for the Automated Design of ligands to Polypharmacological Profiles, which was developed during his PhD and published in Nature. Jérémy graduated with a French Diplôme d'Ingénieur Chimiste from Ecole Nationale Superieure de Chimie de Montpellier and gained a MSc in Chemical Biology from the University of Montpellier II in 2008.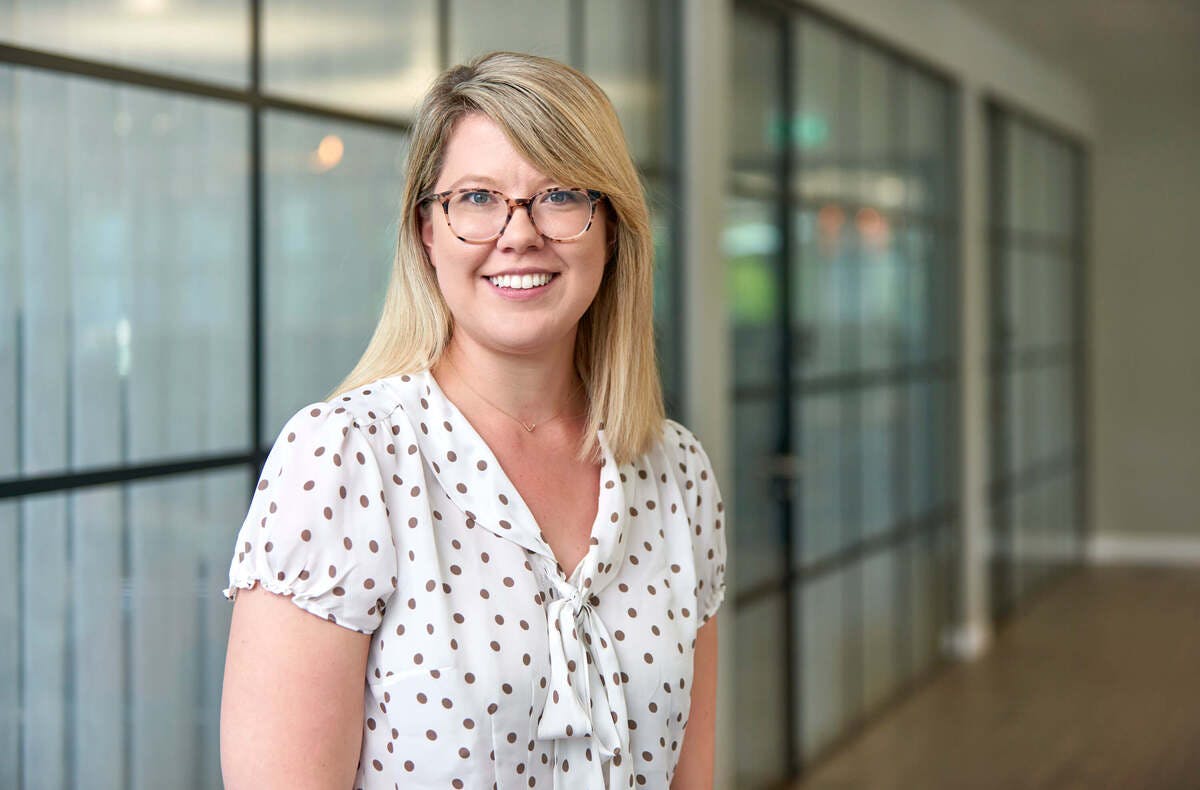 Kate Lansu
Molecular Pharmacologist
Kate joined Exscientia from her role as a Postdoctoral Researcher at Yale University. Prior to that, she served as a Research Assistant at Loyola University Medical Center, investigating the effects of oestrogen on surface expression of the potassium ion channel Kv11.1 in breast cancer cells, and its role in cell cycle progression/senescence in cancer. She has a PhD in biological and biomedical sciences from the University of North Carolina.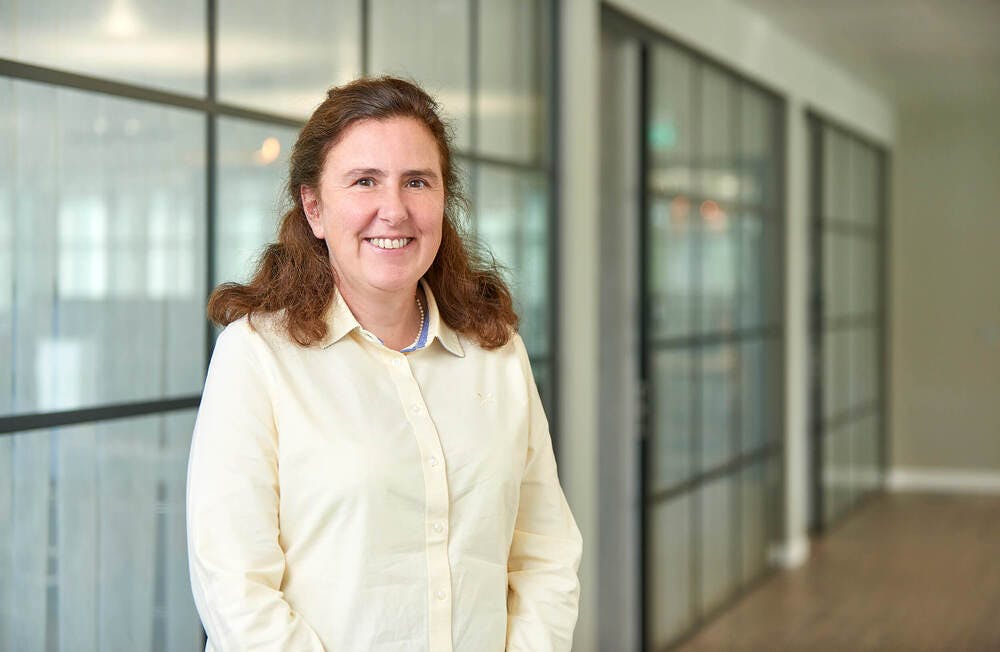 Louise Bird
Head of Protein Science Group
Following 10 years as a Senior Research Scientist at the University of Oxford, Louise now oversees Exscientia's research into the structure, function and biochemical significance of proteins, helping us continue to push the boundaries of AI drug development. She completed a PhD in the genetic engineering of brewing yeast.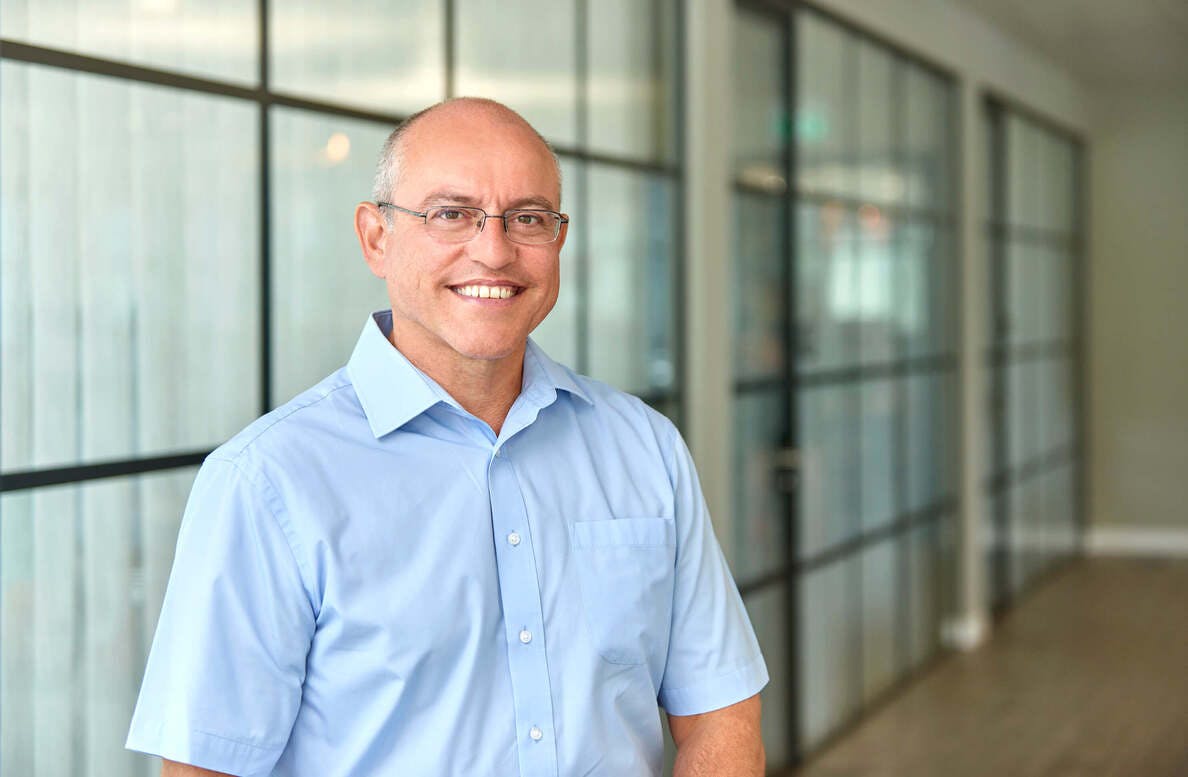 Mario Polywka
Non-Executive Director (Board of Directors)
Mario is a Member of the Supervisory Board of drug discovery and development company, Evotec. He has extensive experience as a Non-Executive Director within the healthcare industry, having also held positions at Forge Therapeutics and Pharminox. Prior to that, he served as Chief Operating Officer at Evotec and was a Founding Chemist of Oxford Asymmetry International. He received a doctorate in mechanistic organometallic chemistry from the University of Oxford before continuing there with post doctoral studies on aspects of the biosynthesis of penicillins.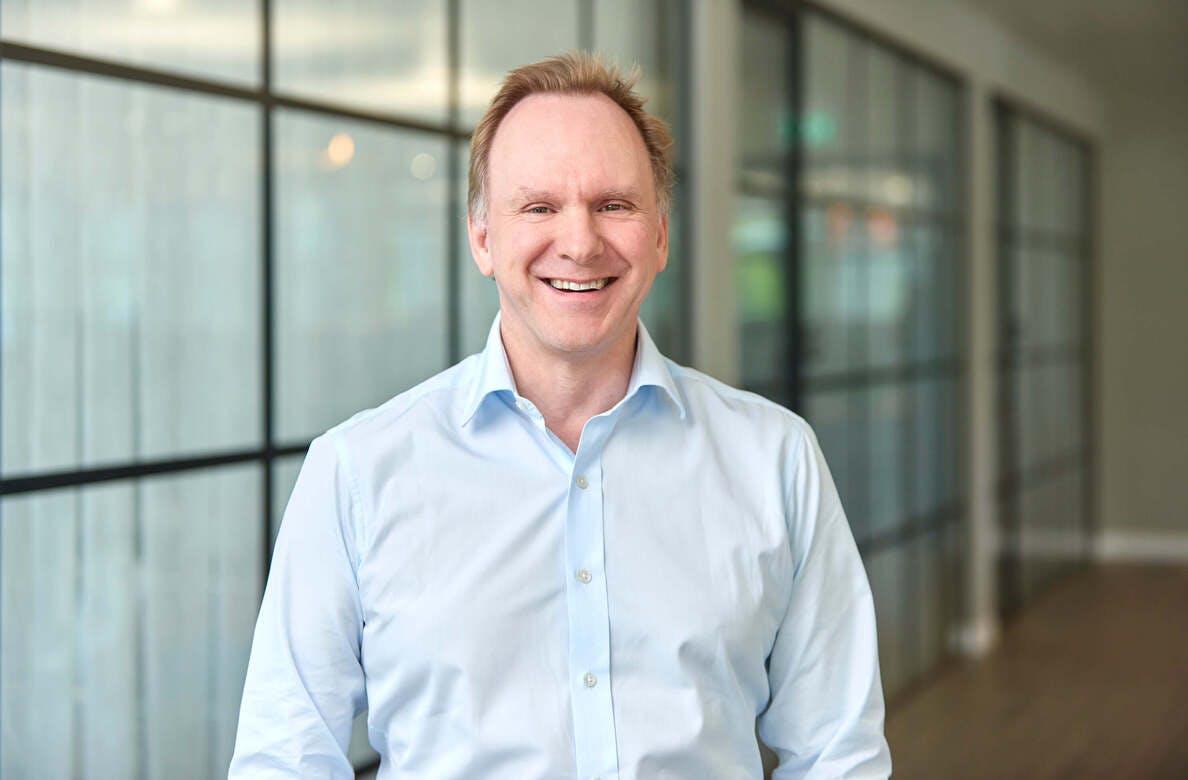 Mark Swindells
Chief Commercial Officer (Board of Directors)
Mark spent seven years working in Japan at the Protein Engineering Research institute in Osaka, Yamanouchi Pharmaceutical Co. Ltd. (now Astellas) and Helix Research Institute. Upon returning to the UK, he worked at Inpharmatica Ltd., a biotechnology company focusing on knowledge-based drug discovery founded by Dame Professor Janet Thornton FRS.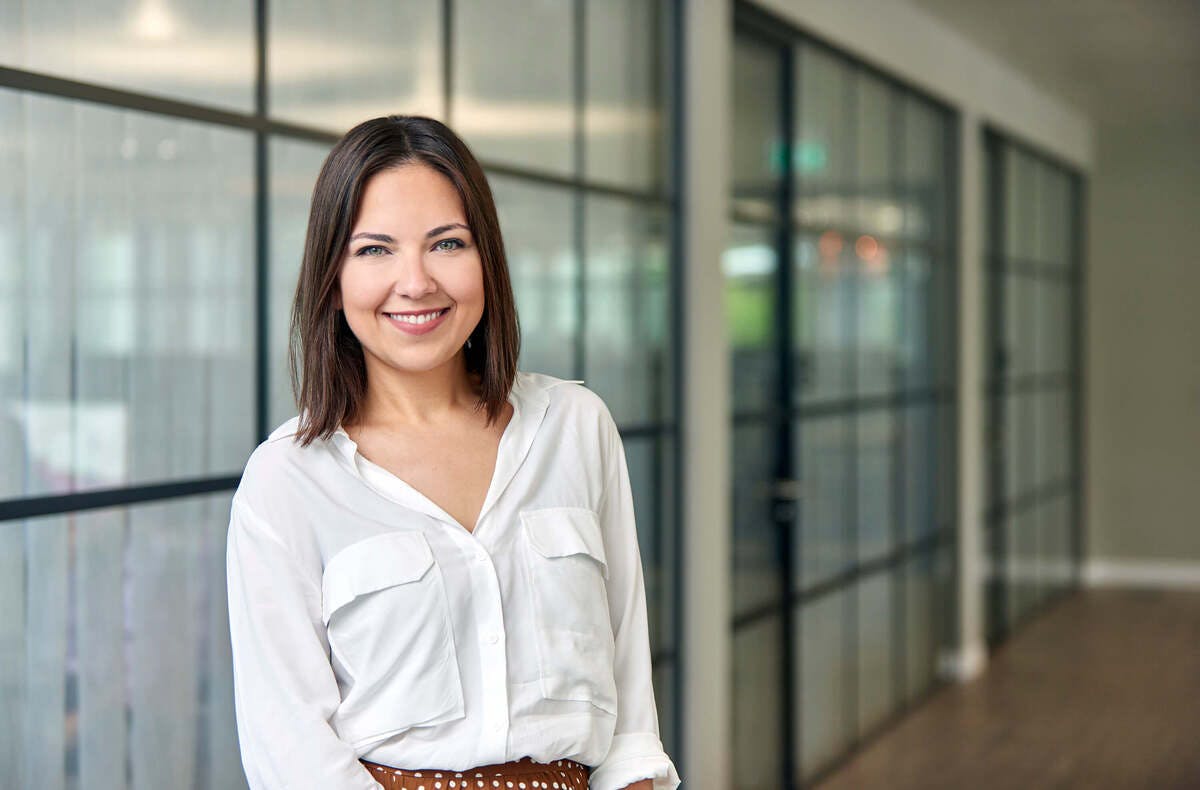 Millie Britton
Office Manager
Millie is Exscientia's office manager and brings over three years of office and administration management experience to the team.She was previously Senior Restaurant and Bar Manager at Gee's Restaurant in Oxford and has a Bachelor in Liberal Arts and Sciences, Humanities and General Studies from Colégio São Jorge dos Ilhéus.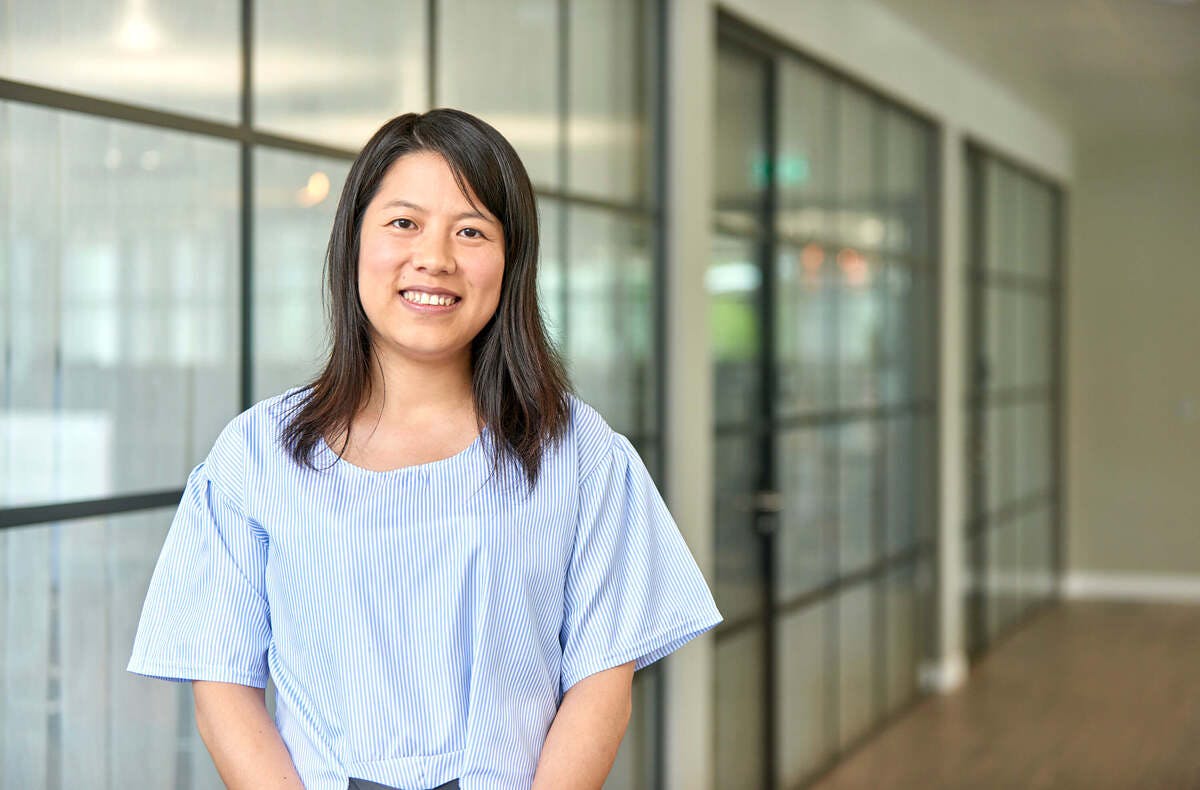 Milly Chen
Commercial Strategy Lead
Having gained a PhD in neuroscience from the University of Cambridge, Milly subsequently stepped into the world of commercial strategy, which she now leads at Exscientia. Prior to that, she spent time as a Director at Huron Management Consulting and as a Consultant in Global Pricing and Market Access for Evidera, a leading global contract research organisation within pharmaceutical product development.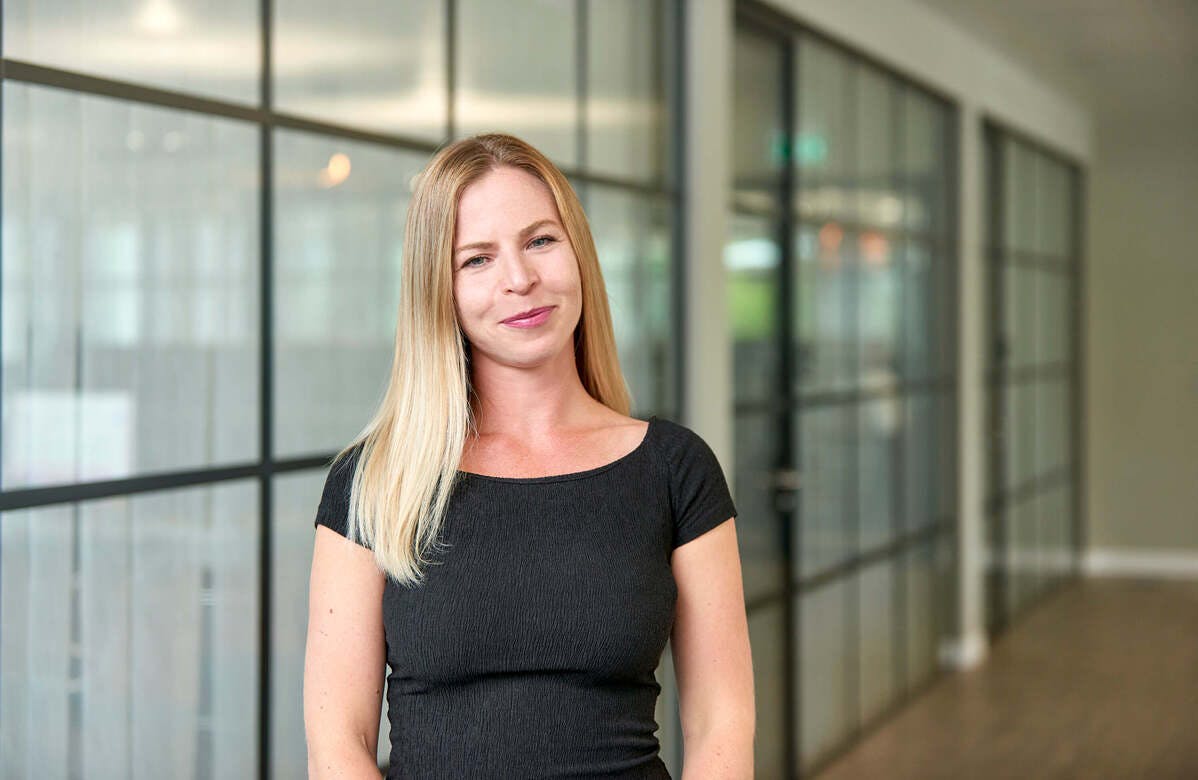 Mima Pilarova
Executive Assistant
Mima provides a wide range of support to the Exscientia Executive Team. Prior to joining the company, she spent a number of years in the hospitality and events industry, working as Front Office Manager at the Old Bank Hotel, Senior Meetings and Events Coordinator at the Four Pillars Hotel and Senior Assistant Manager at Vanbrugh House Hotel.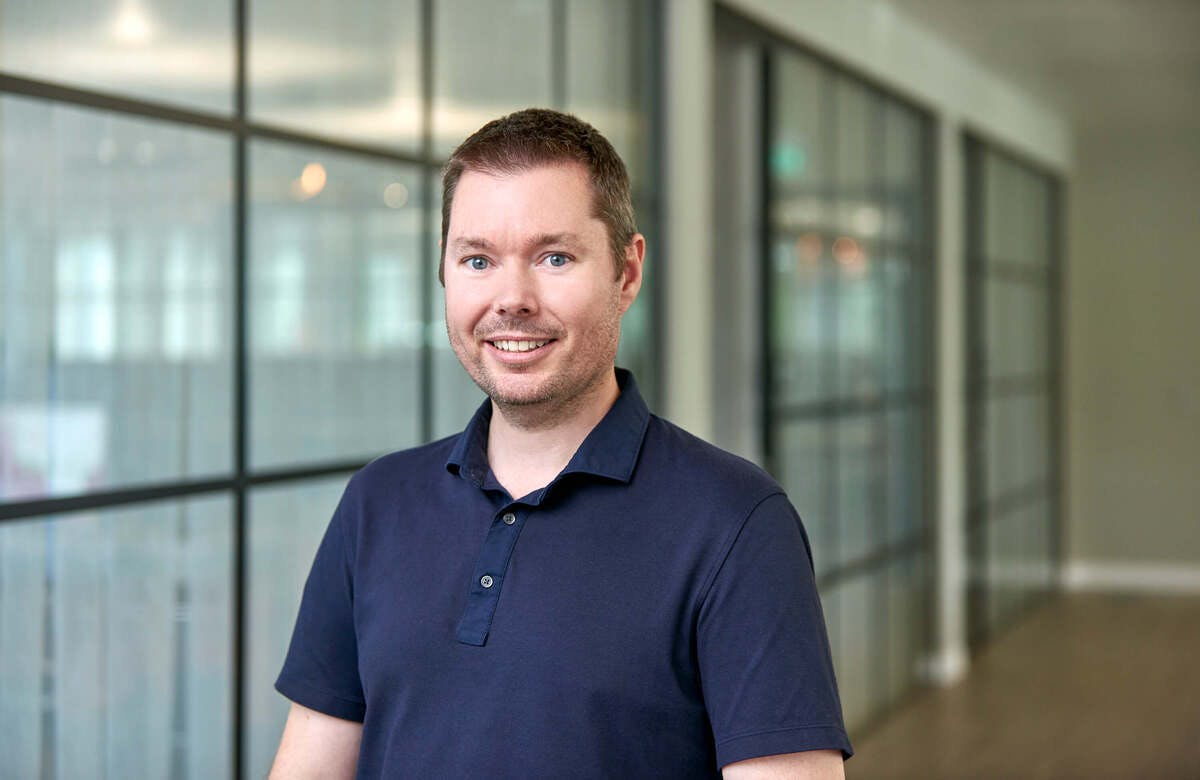 Patrick Collins
Laboratory Operations Manager
With experience of working at leading scientific research facilities all over the world, Patrick is responsible for overseeing some of Exscientia's most exciting breakthroughs. Before joining the company, he served as a Postdoctoral Researcher at Diamond Light Source and as a Visiting Scientist at the Structural Genomics Consortium. He completed a PhD in structural biology at top Australian institution, Griffith University.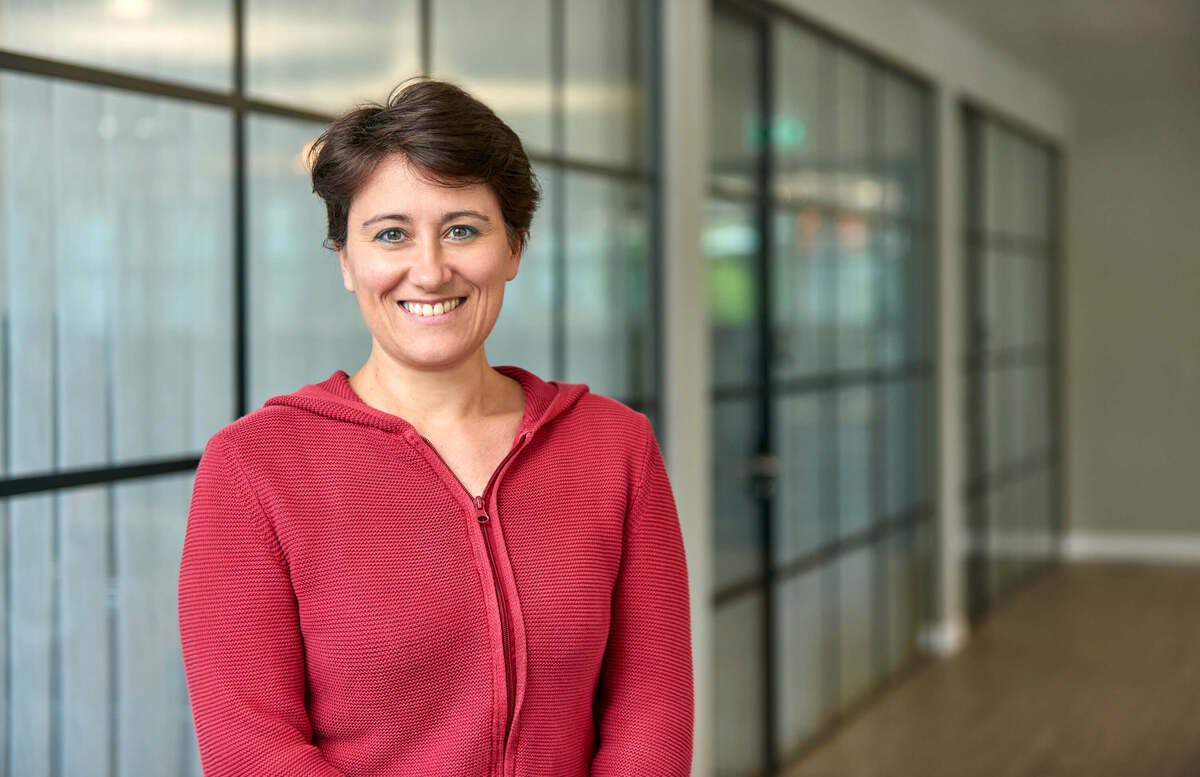 Patrizia Abrusci
Senior Research Scientist 
Patrizia joined Exscientia in 2019 having completed her PhD in biological sciences at Università di Pavia. She also spent time as a PhD Researcher at the Structural Genomics Consortium, a not-for-profit organisation that aims to catalyse research in new areas of human biology and drug discovery by focusing on less well-studied areas of the human genome.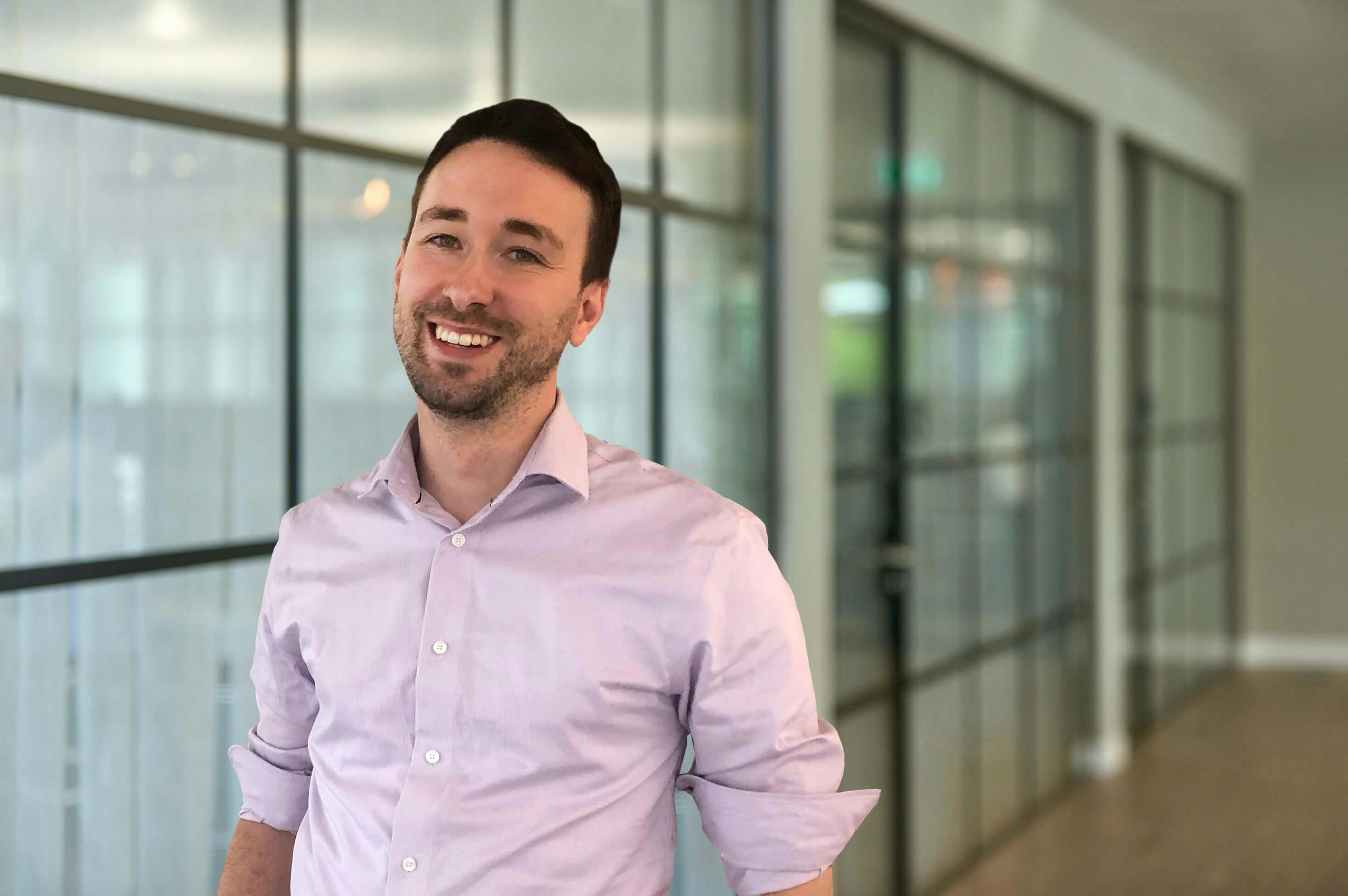 Reid Olsen
Molecular Pharmacologist
Reid is an expert in GPCR research where he has developed next-generation biosensors to interrogate nearly all GPCR signaling pathways in parallel with extremely high-fidelity. These tools enable direct, unbiased and automated analysis of ligand-receptor-transduction relationships. Reid trained under Prof Bryan Roth at the University of North Carolina.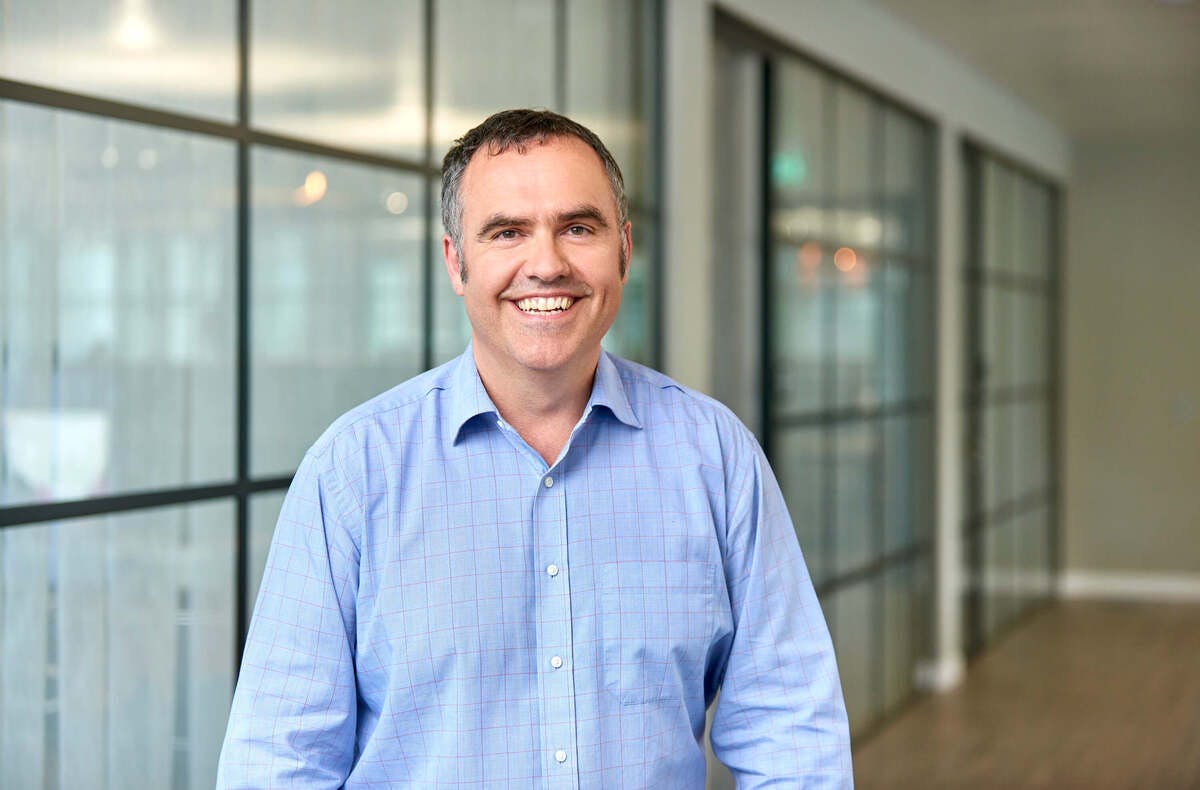 Richard Bickerton
Chief Informatics Officer 
Richard completed his PhD at the University of Cambridge, where he studied under the supervision of Professor Sir Tom Blundell FRS FMedSci. Prior to that, he was a Senior Scientist at Inpharmatica, a London-based biotech for five years. In 2012, after joining the University of Dundee, Richard received the College of Life Sciences Innovator of the Year Award.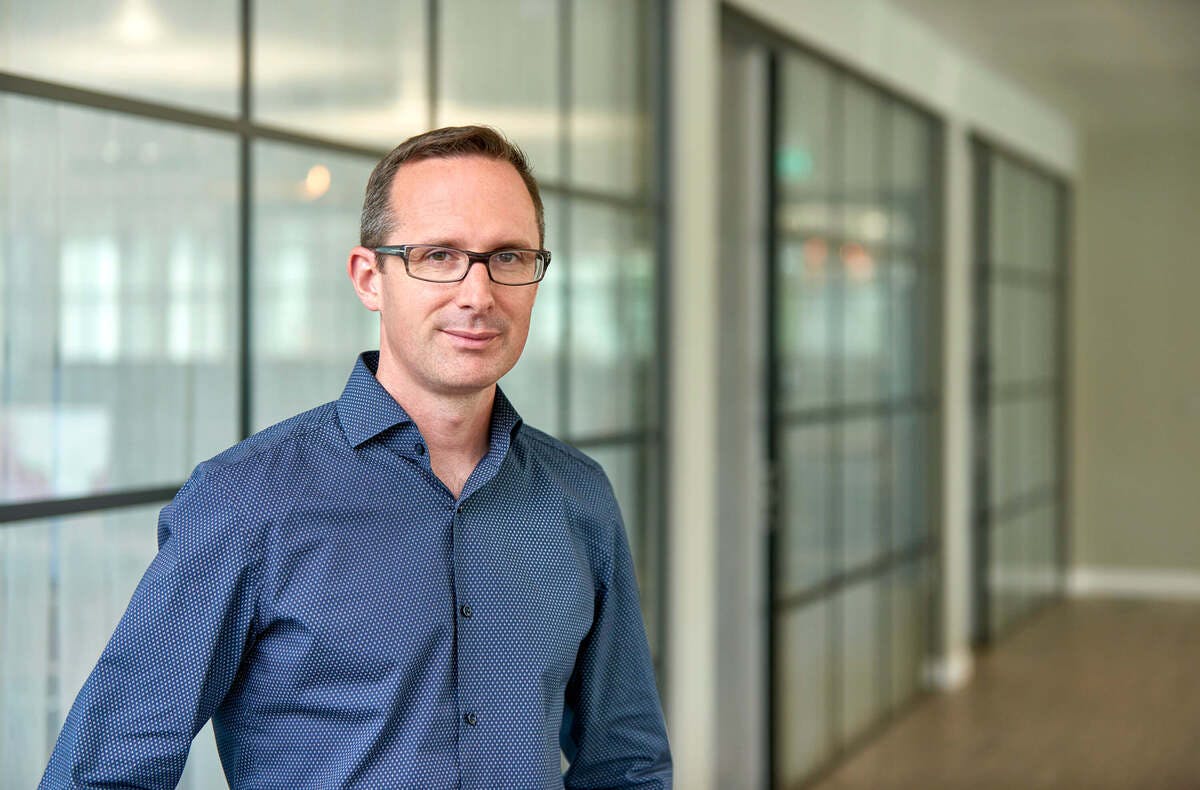 Richard Cox
Director of Engineering
After a degree in chemistry at Imperial College, Richard worked in various scientific research and consultancy roles at Thomson Scientific, Inpharmatica and Biovia (now Dassault Systèmes).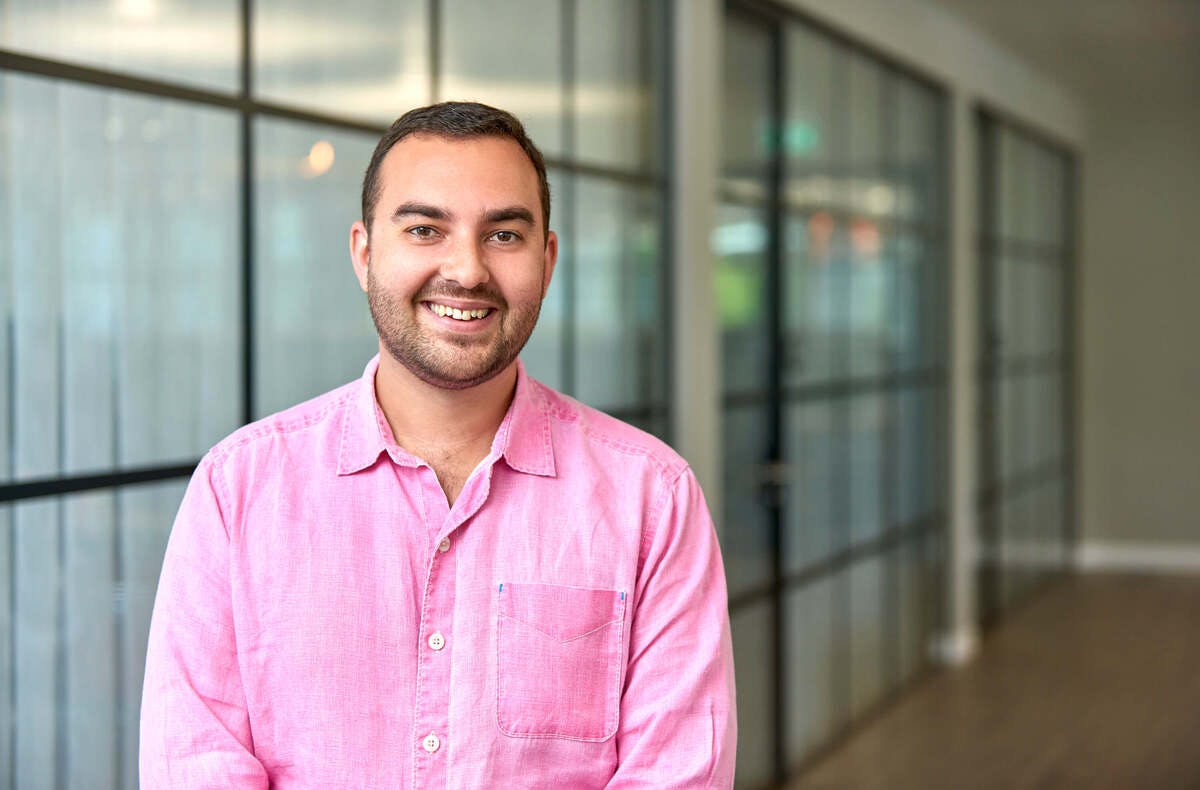 Sean Robinson
Senior Bioanalytical Scientist
Sean's recent promotion to Senior Bioanalytical Scientist follows roles as a Bioanalytical Scientist at both Kinetic Discovery and Exscientia. Prior to that, he spent several years in academia, serving as Physical Sciences Teacher at St. Andrew's College and Chemistry Senior Tutor and Demonstrator at the Stellenbosch University. He completed his PhD in inorganic chemistry at the University of Oxford.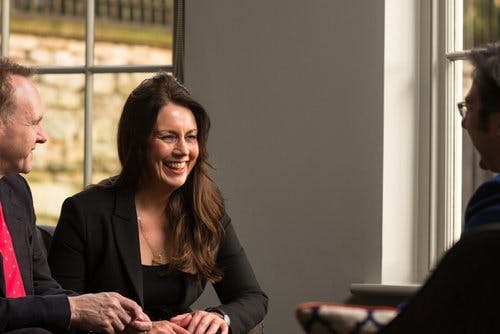 Senga Oxenham
Head of Procurement and Expense Management
After a career in research at the University of Dundee, first studying protein phosphorylation and then reproductive health, Senga moved into project management and administration covering multiple international projects.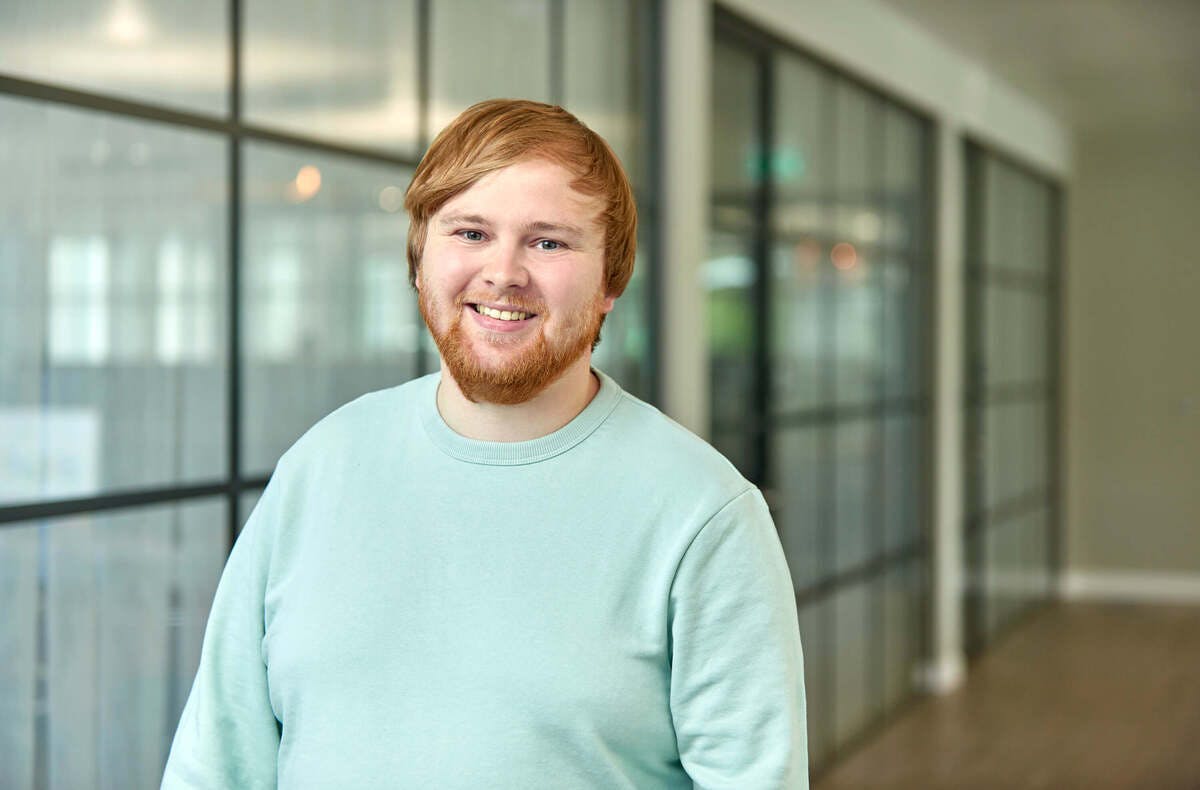 Simon Blount
IT Support Engineer
Simon is an experienced IT professional, having previously held engineer and analyst roles at Step One Finance and Abingdon and Witney College respectively. He has served as an Audio and Lighting Engineer and Music Technician, and is also a professional Yo-Yo Demonstrator in his spare time.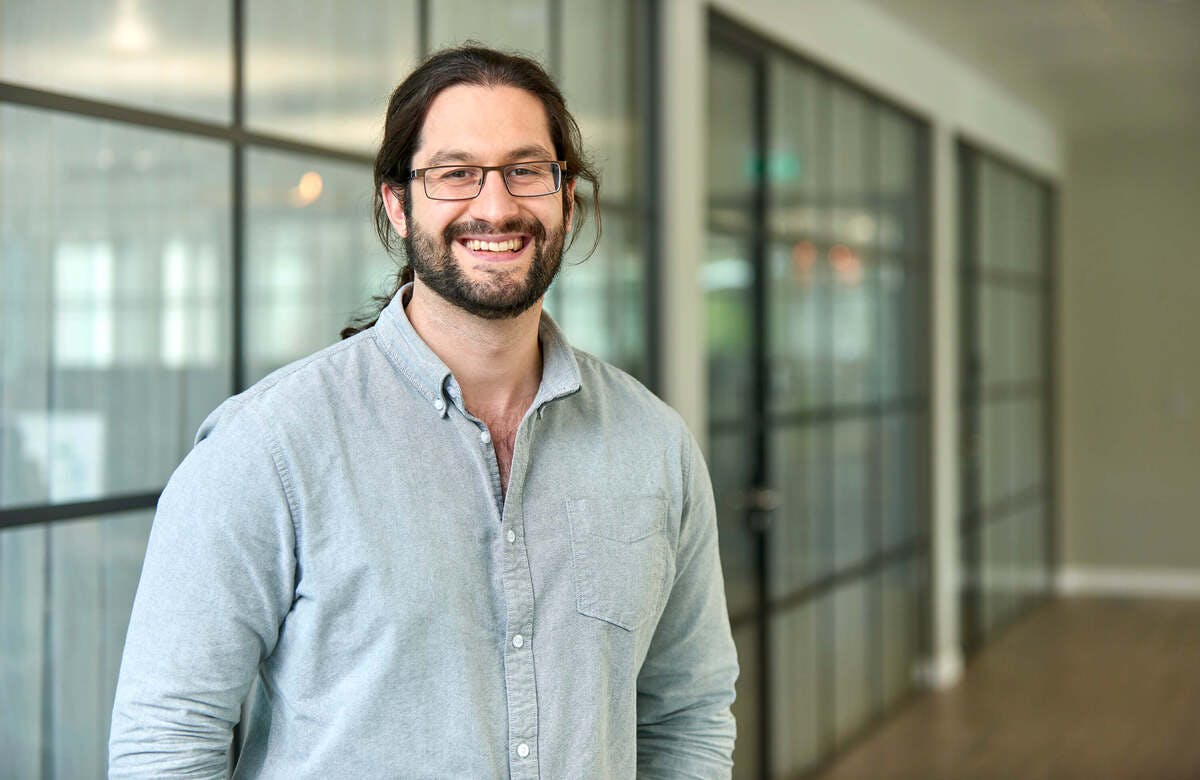 Simon Varzandeh
Protein Scientist
As part of the Protein Science Group, Simon is tasked with conducting research into the structure, function and biochemical significance of proteins. Prior to joining the company, he held a similar role at Kinetic Discovery and served as a Postdoctoral Research Technician at the University of Edinburgh. He has a PhD in structural and molecular biology.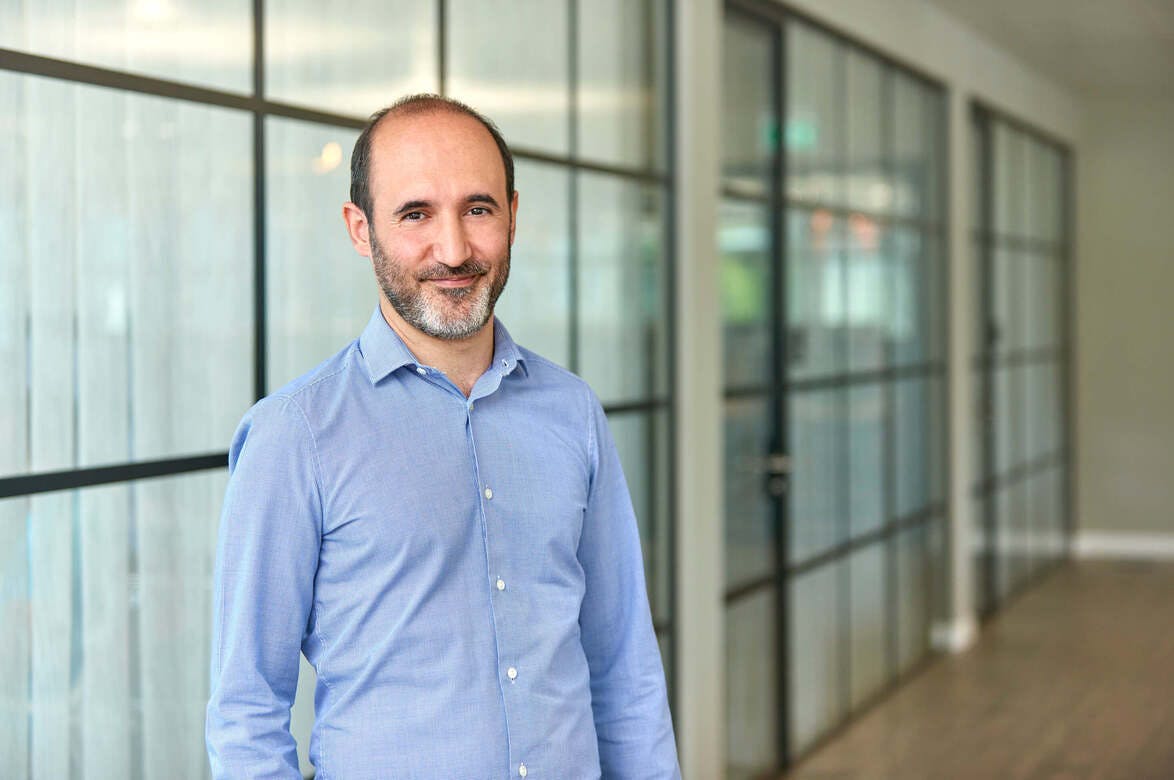 Simone Culurgioni
Head of Crystallography
Simone has a wealth of scientific research experience, which he uses to help determine the structure of large biomolecules that provide crucial information in drug development. Prior to joining Exscientia, he served as a Senior Research Scientist at Kinetic Discovery and as a Postdoctoral Research Associate at Diamond Light Source. He completed a PhD in biochemistry at Universidad Autónoma de Madrid.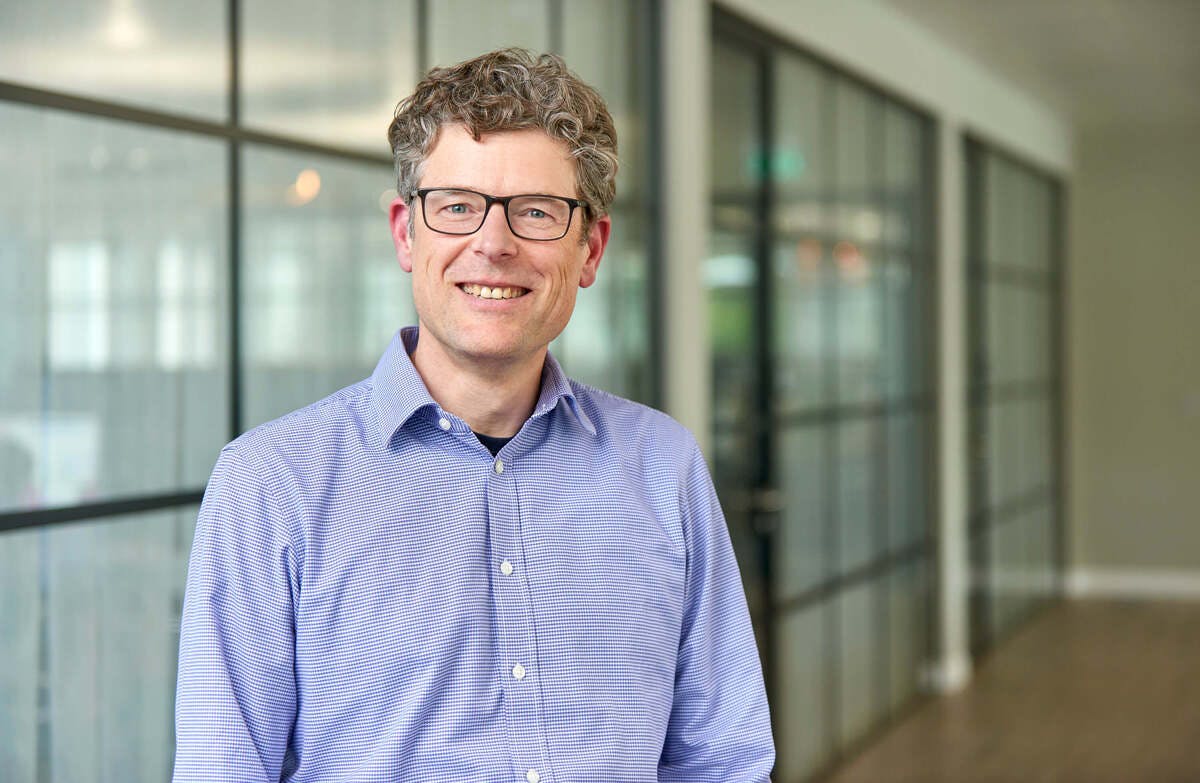 Willem van Hoorn
Chief Decision Scientist
Willem gained a PhD in computational chemistry in the group of David Reinhoudt at the University of Twente followed by a post doctorate at Yale. He subsequently spent a decade at Pfizer focusing on computational techniques for HTS triage and combinatorial library design. This was followed by a position as Senior Solutions Consultant at Accelrys assisting a range of clients, from small biotech to big pharma.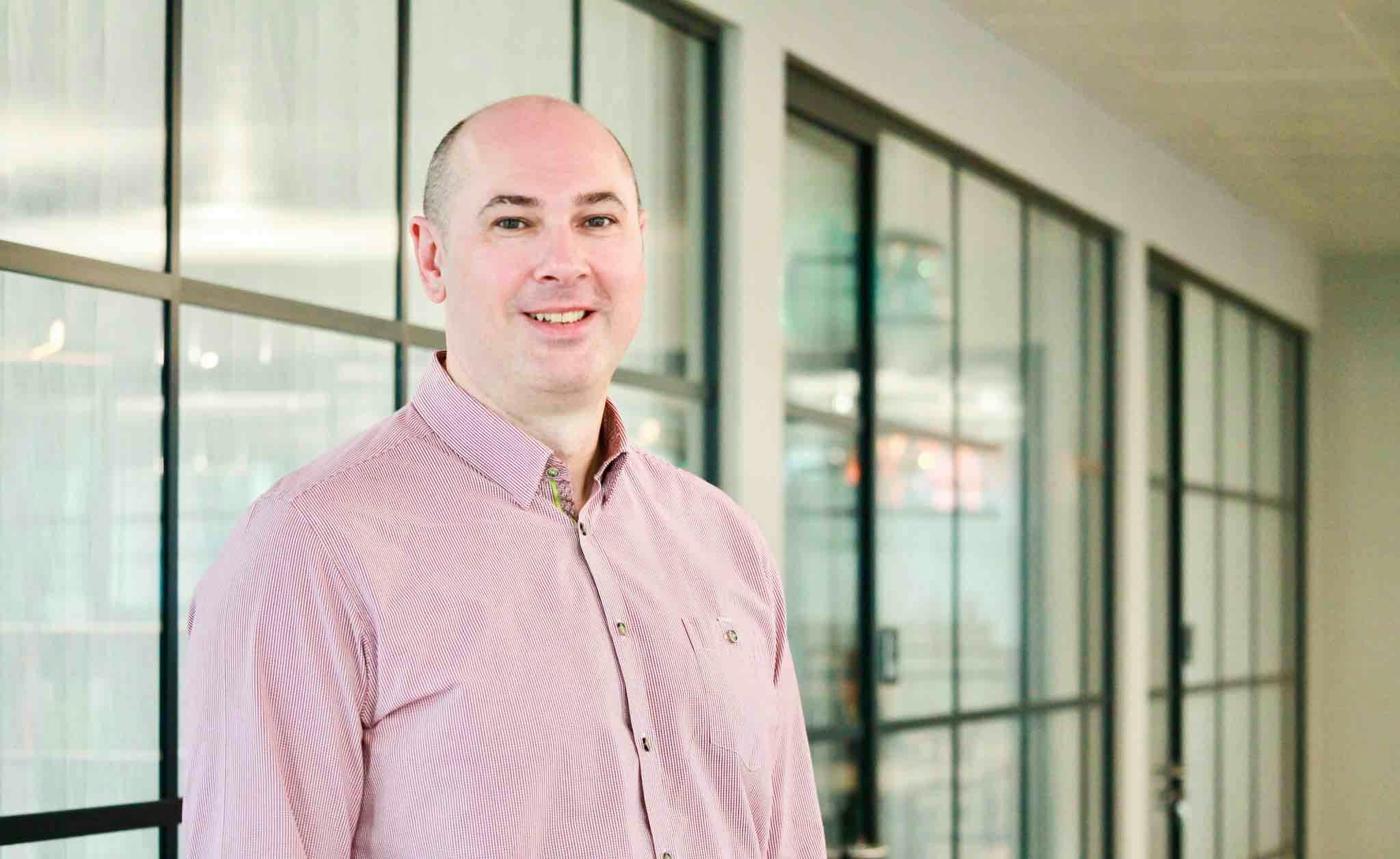 Dave Hallett
Chief Operations Officer
Dave is an experienced drug hunter with over 20 years' experience leading successful teams and driving major strategic collaborations.  Prior to joining Exscientia he held various positions within Evotec including EVP Chemistry and more recently EVP Alliance Management.  Earlier, he spent almost 10 years working for Merck at their former neuroscience facility near Cambridge.  A medicinal chemist by training, Dave was educated at Cambridge before obtaining a PhD at the University of Manchester, followed by post-doctoral studies at the University of Texas at Austin.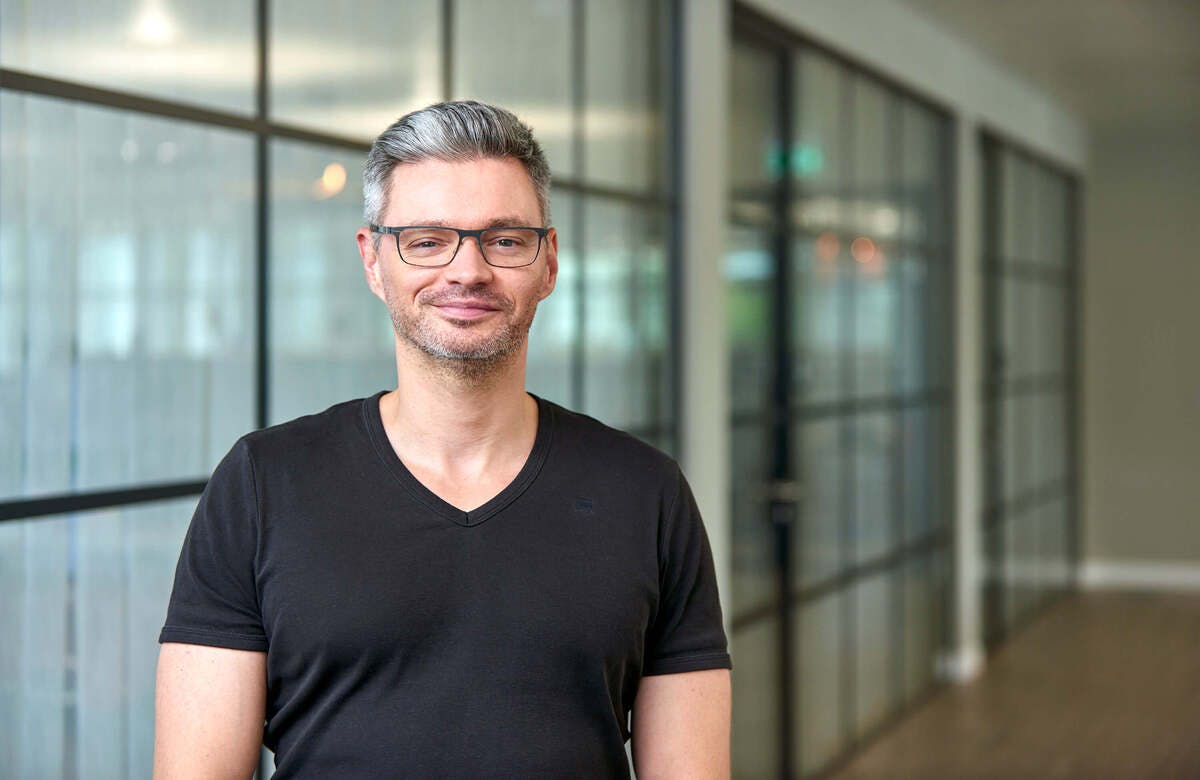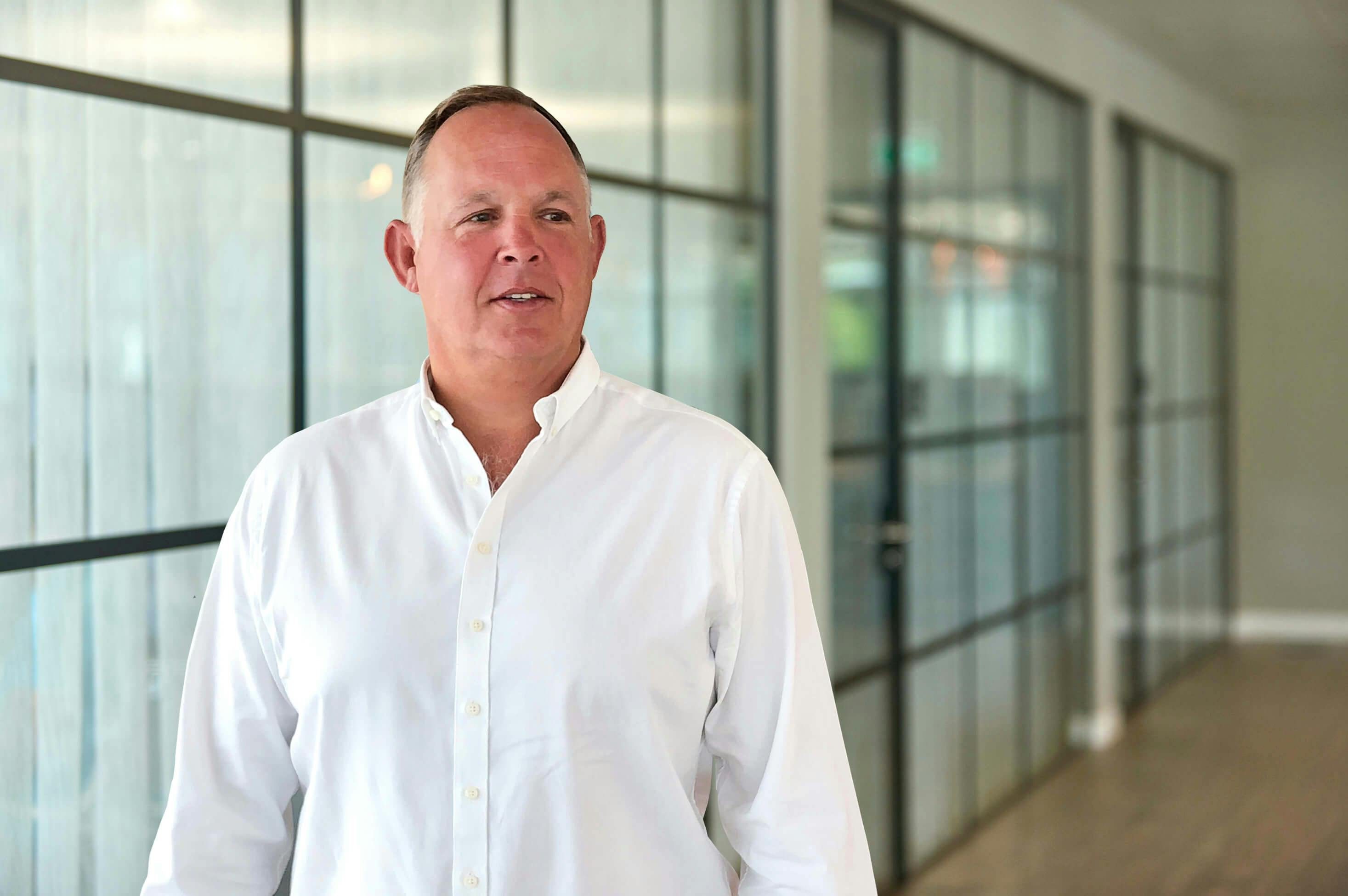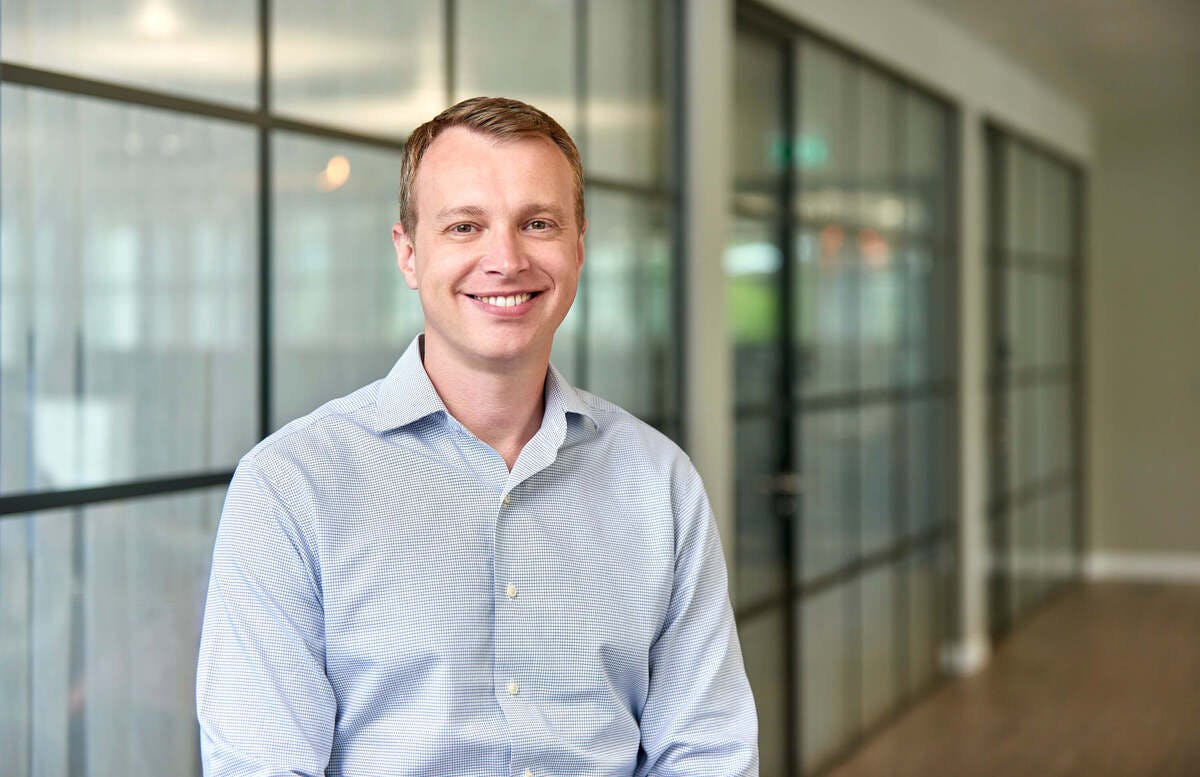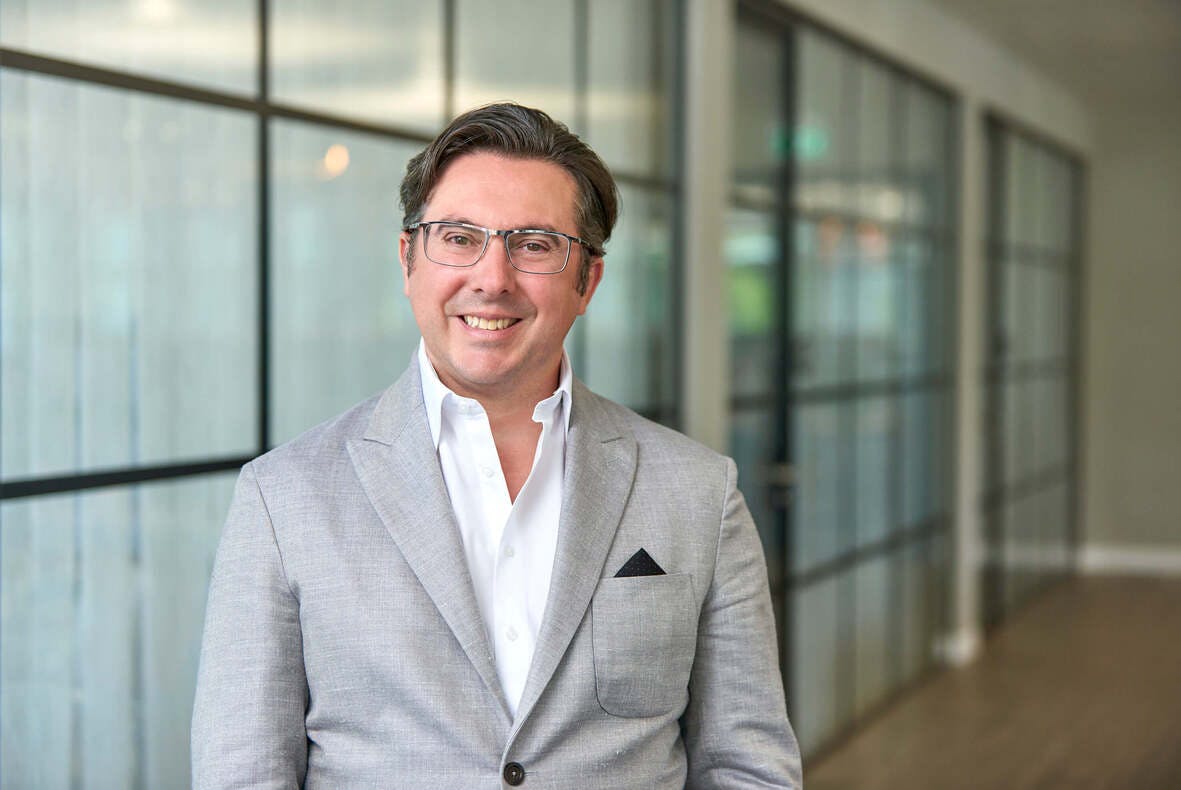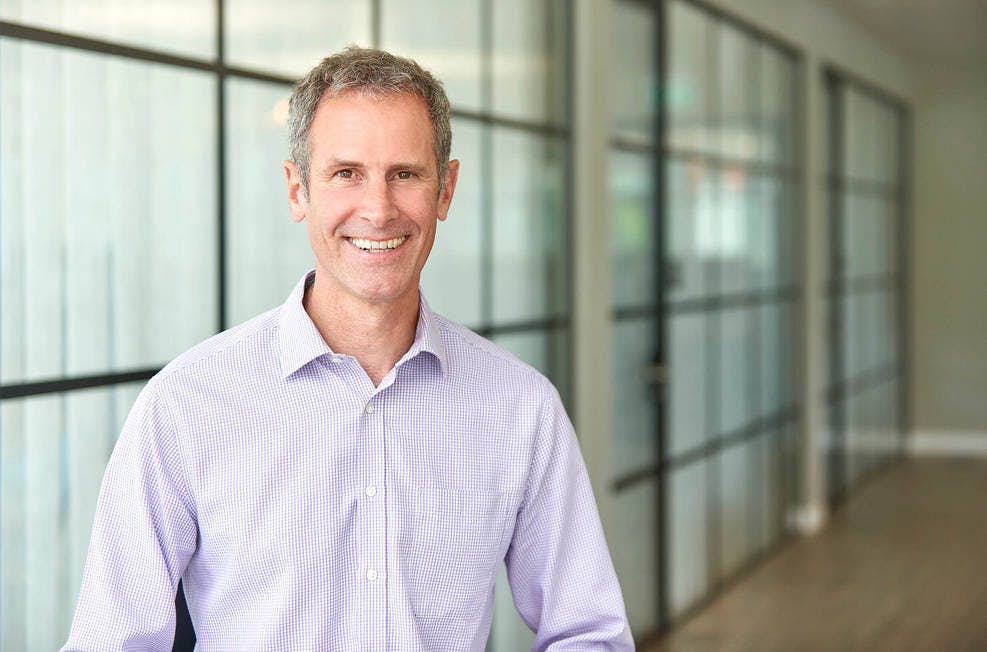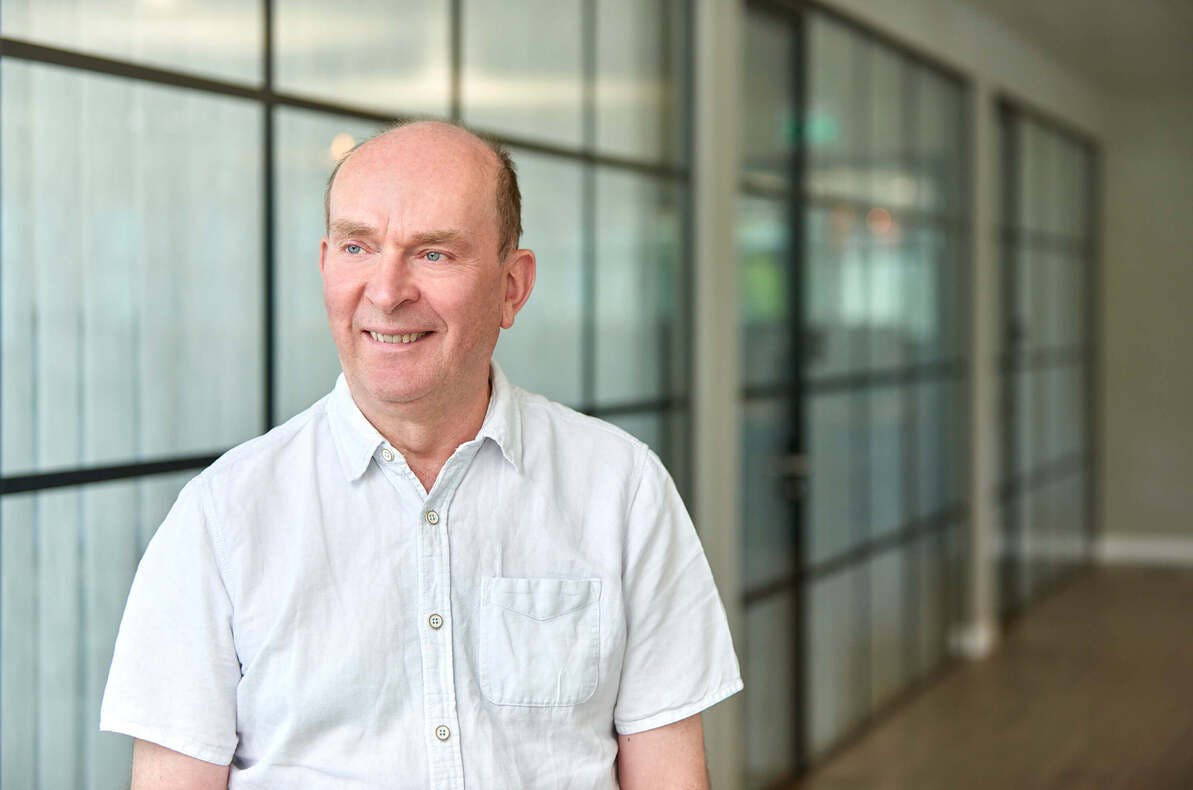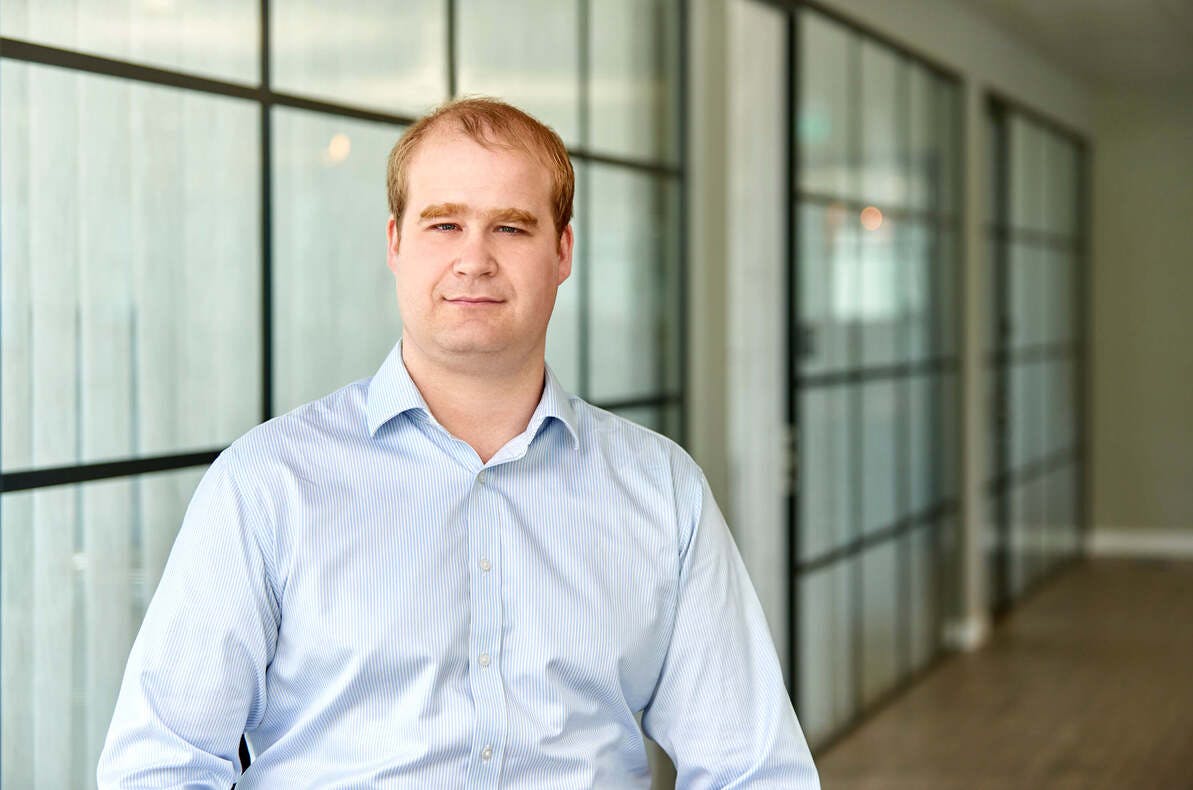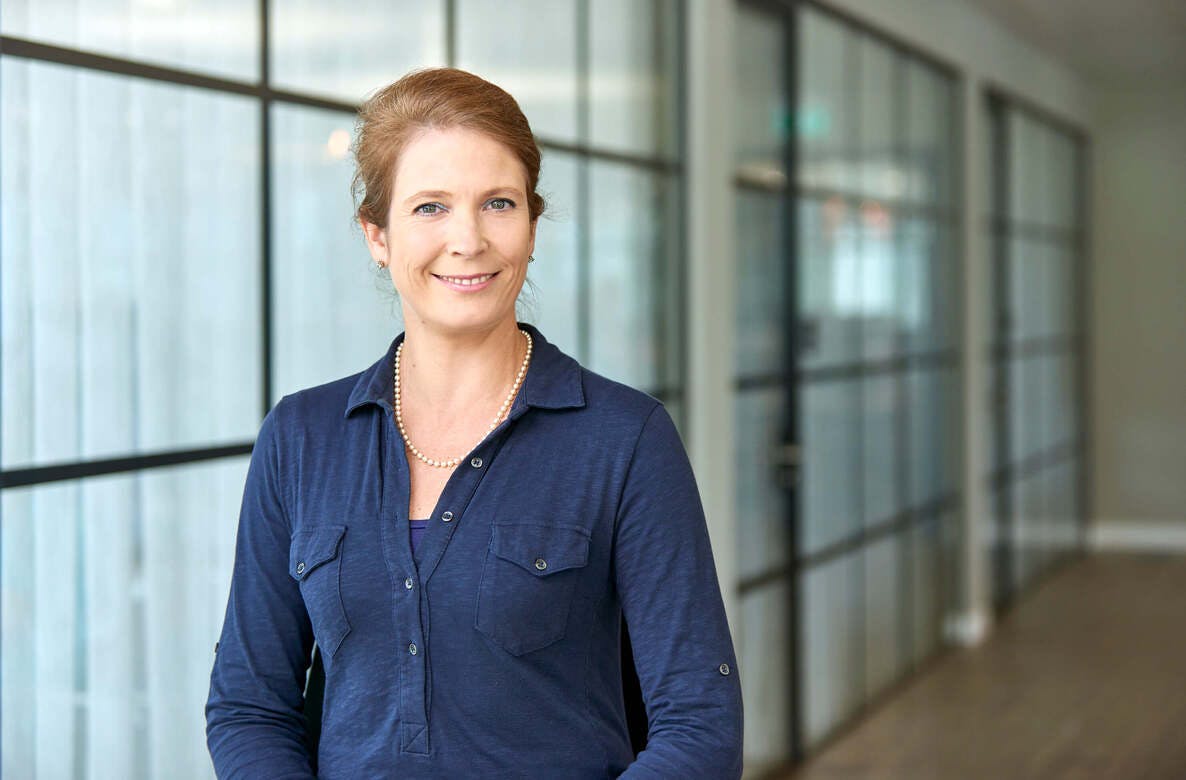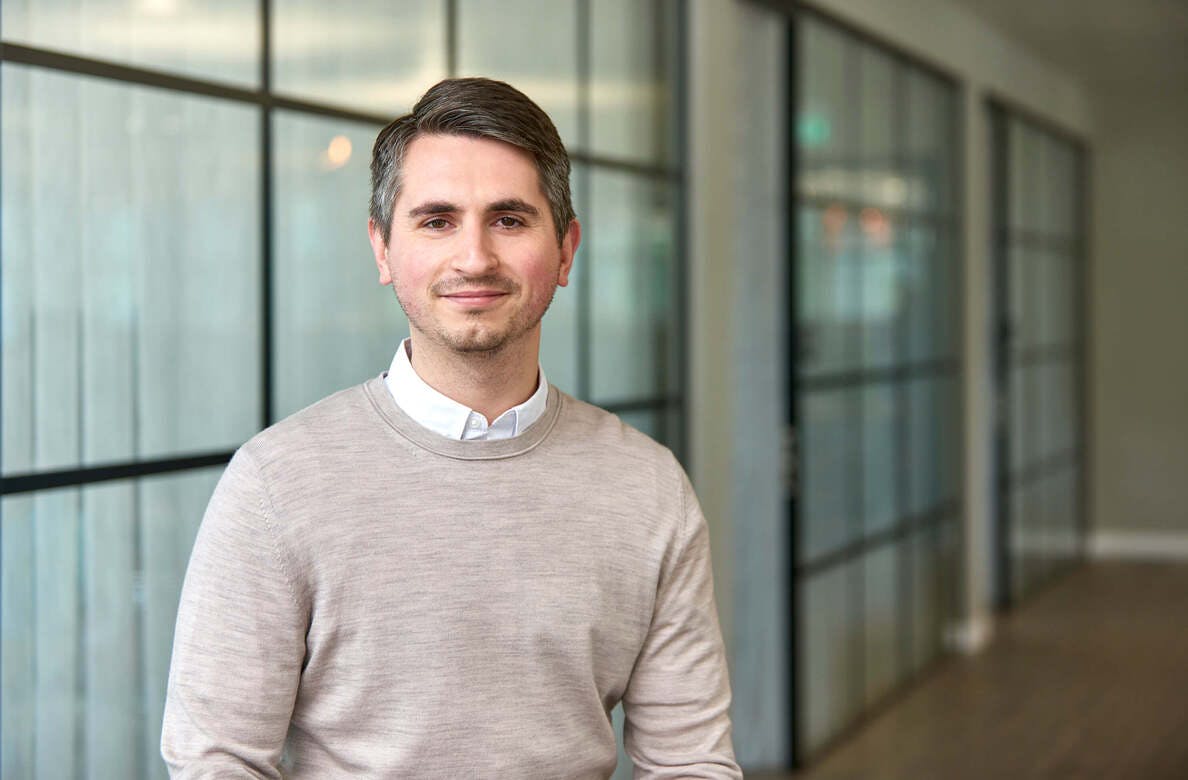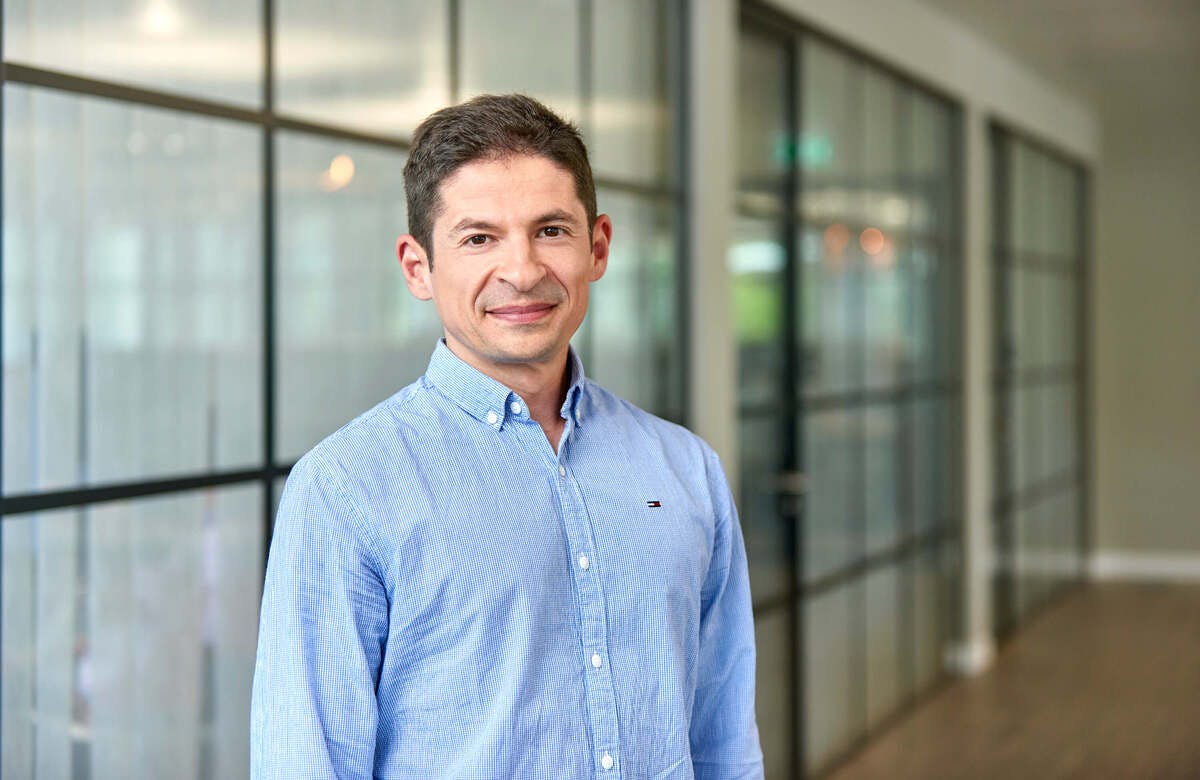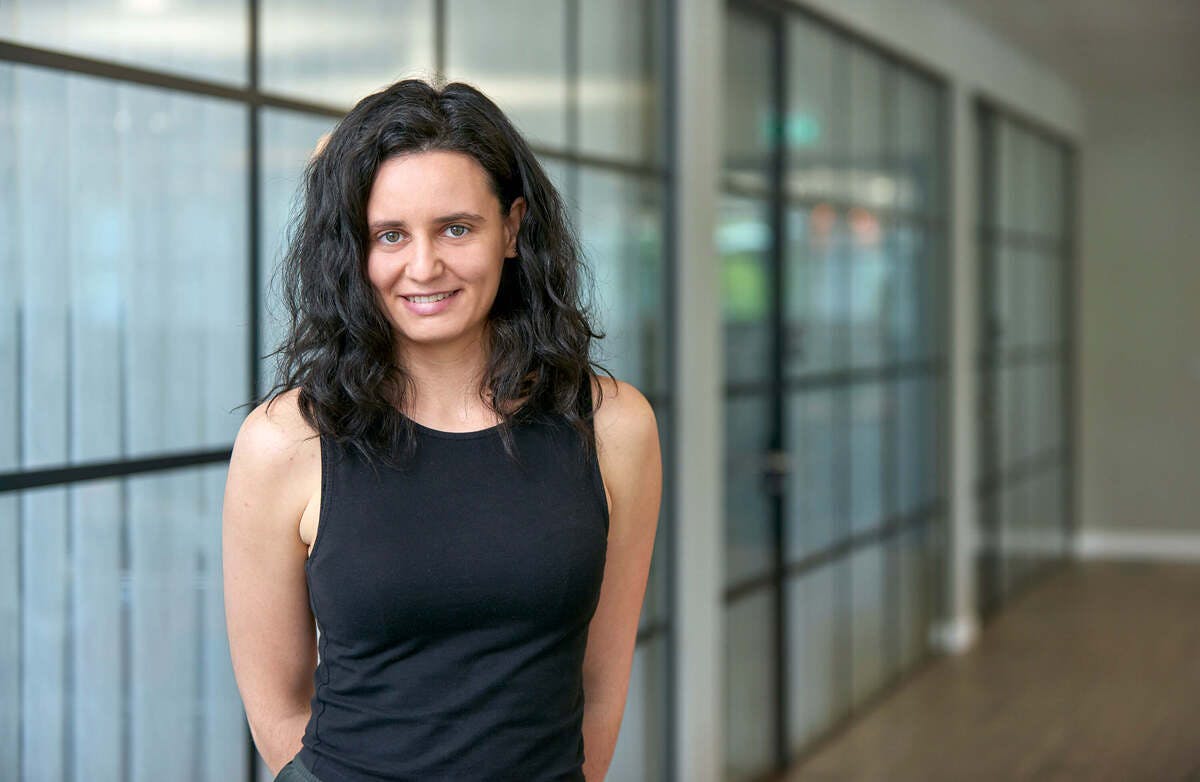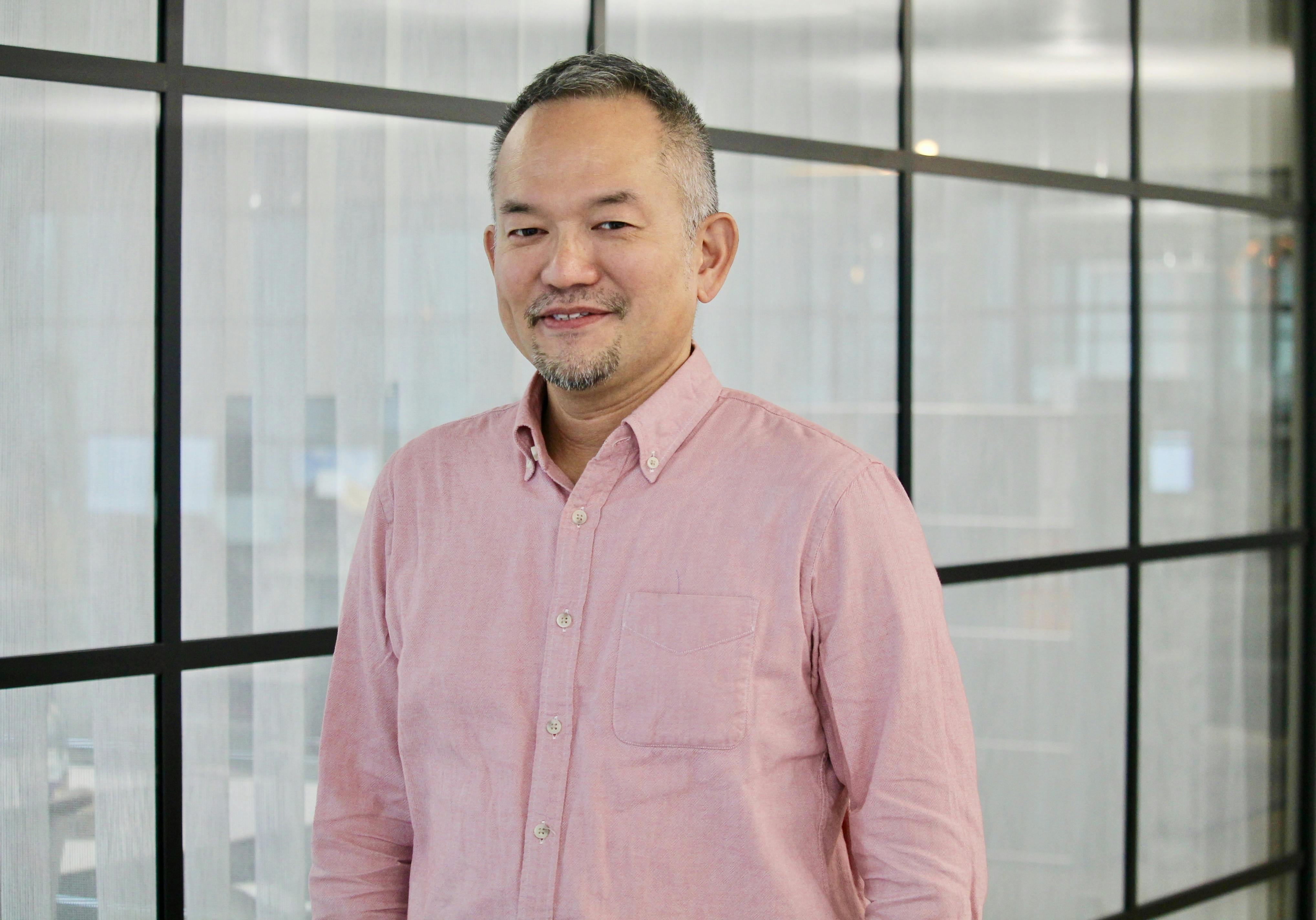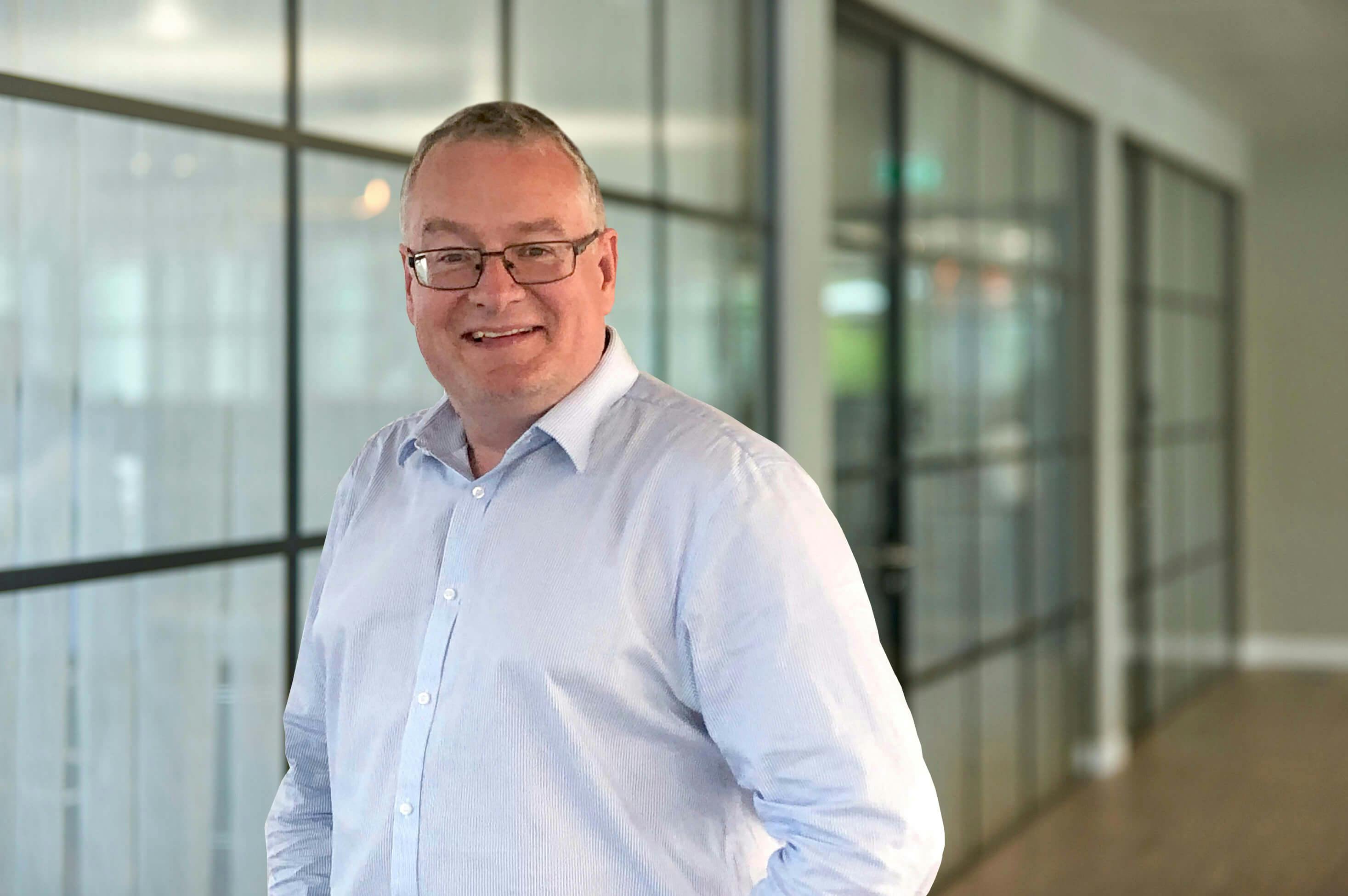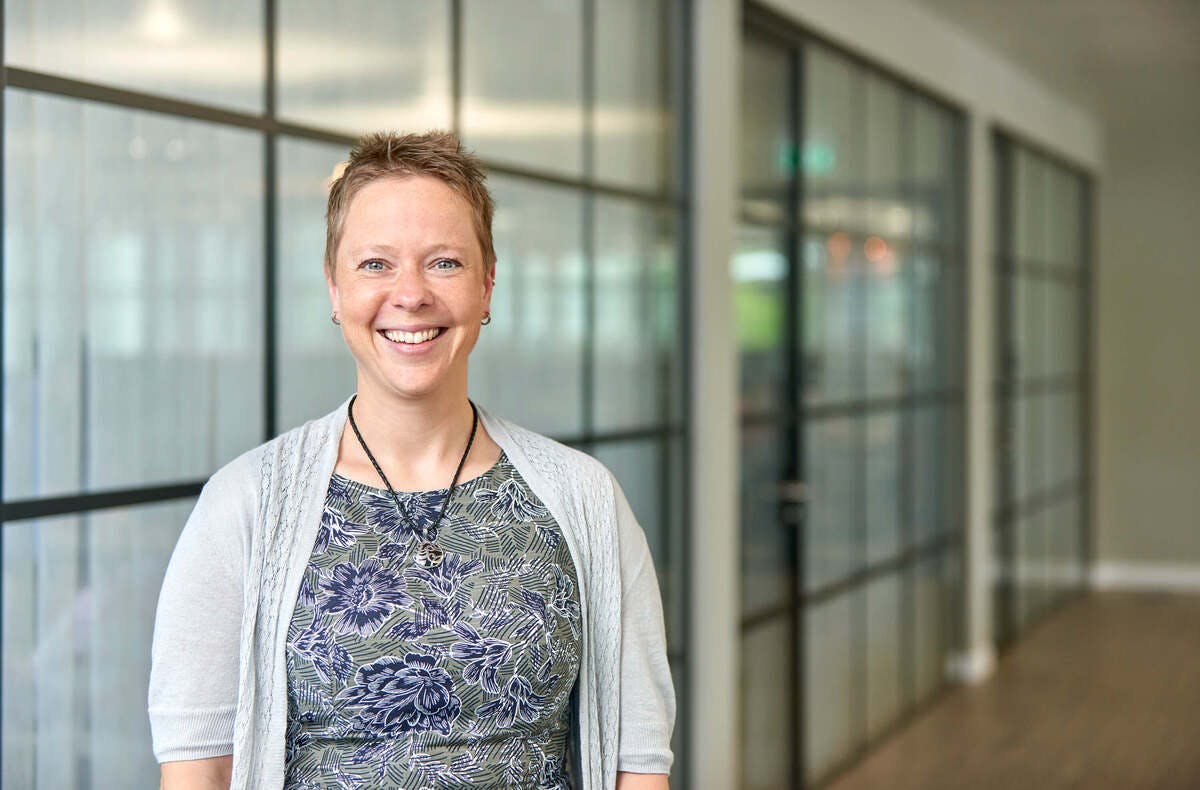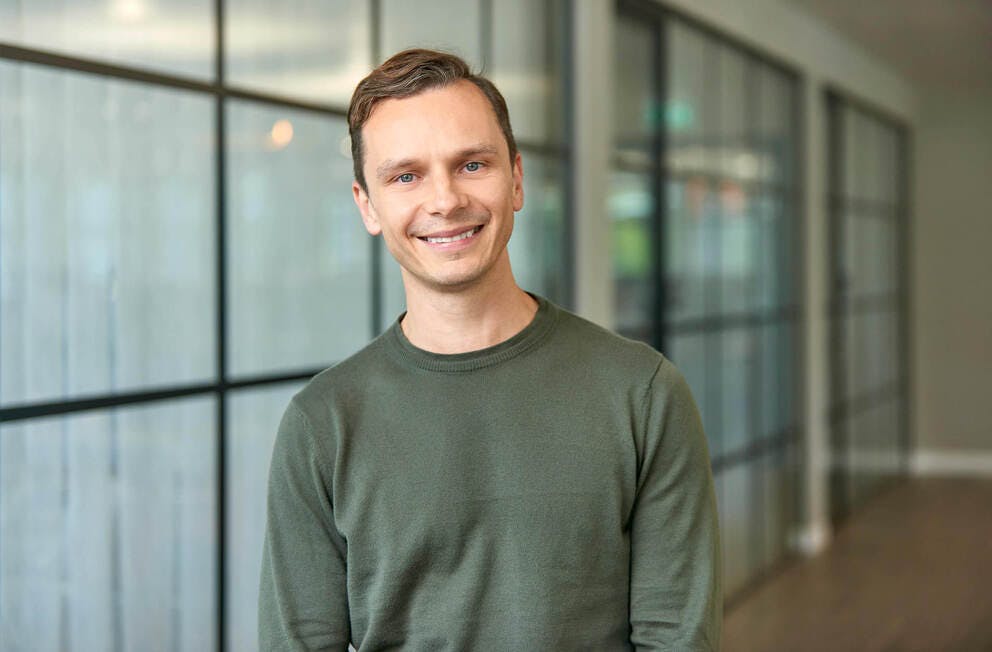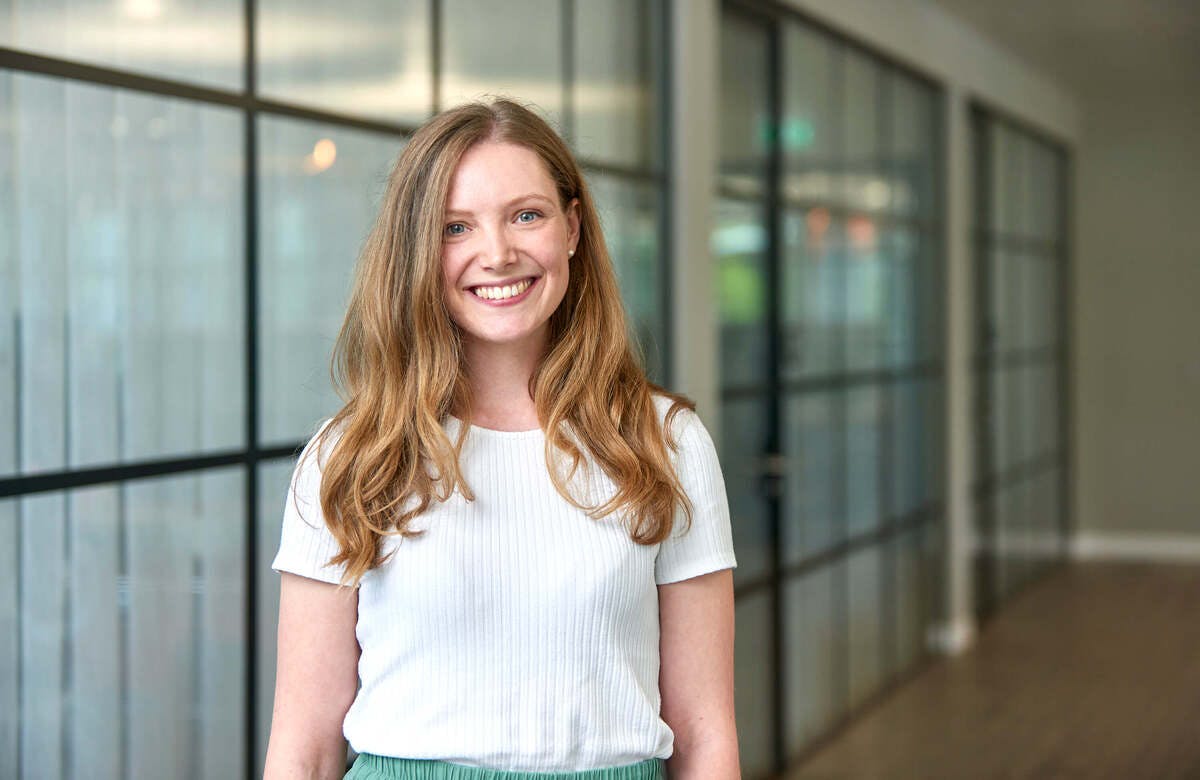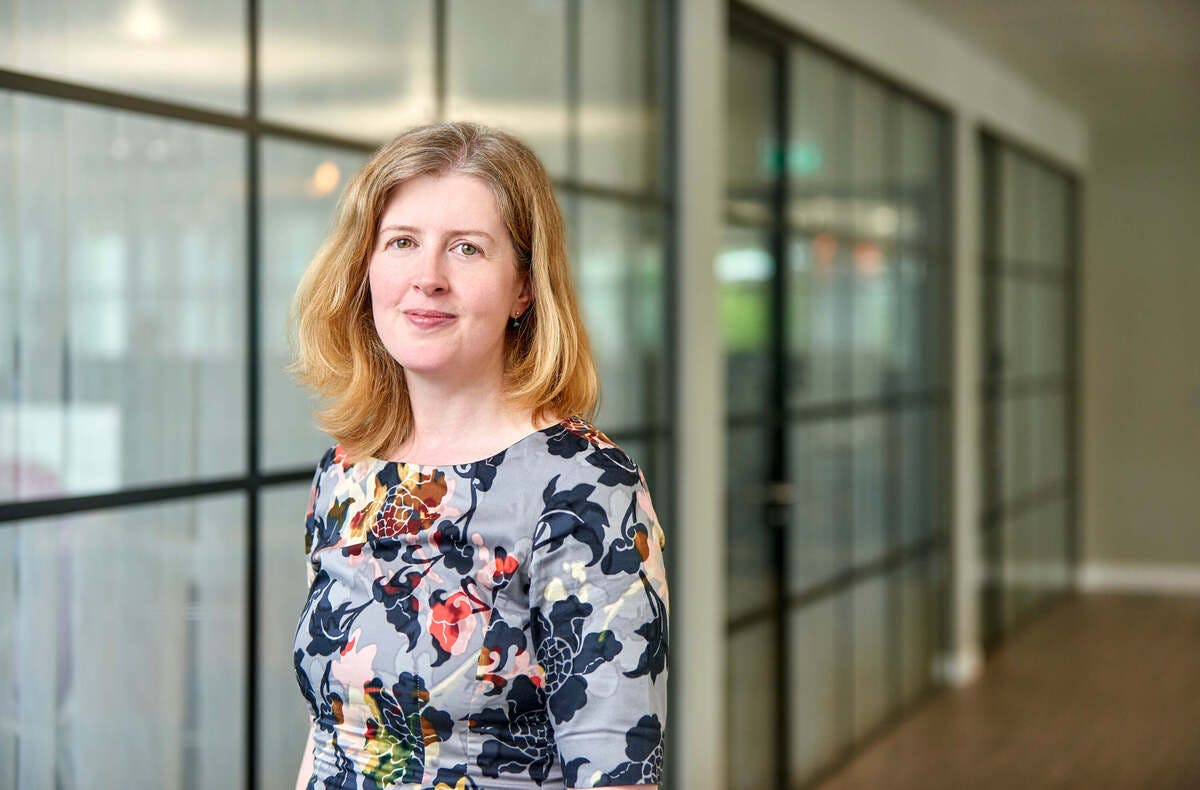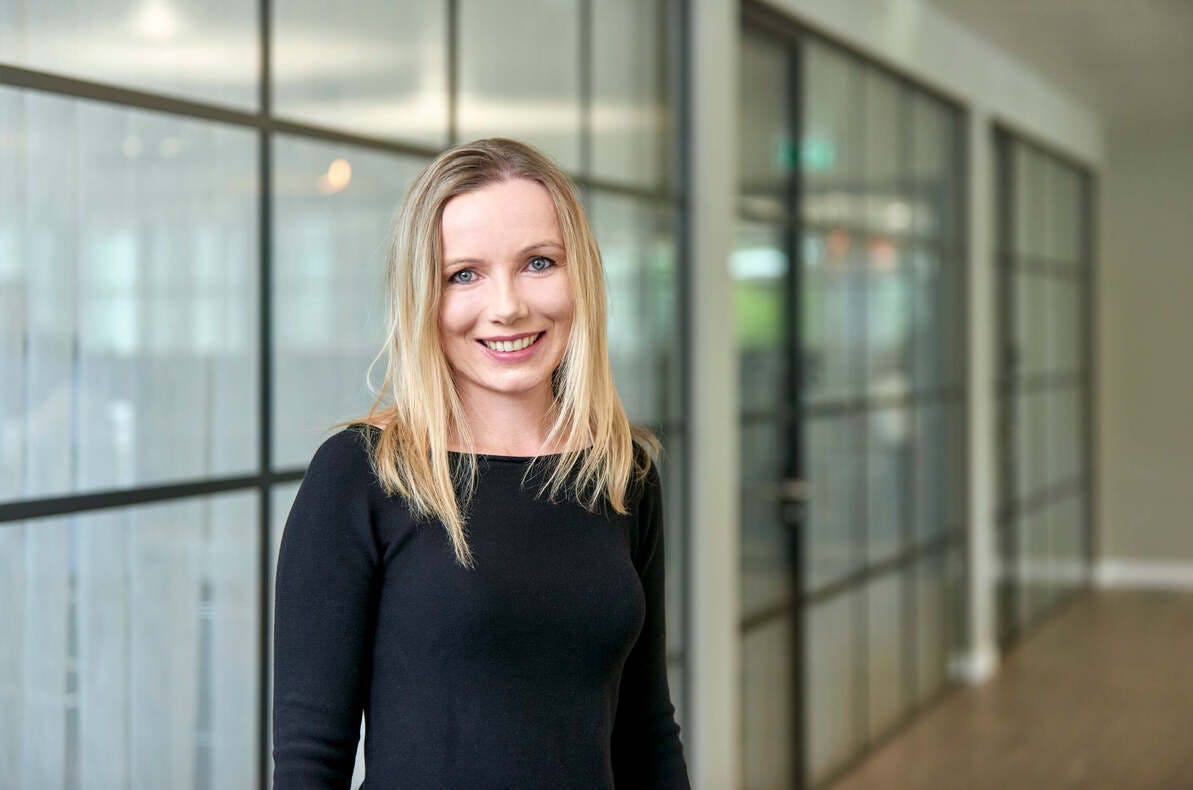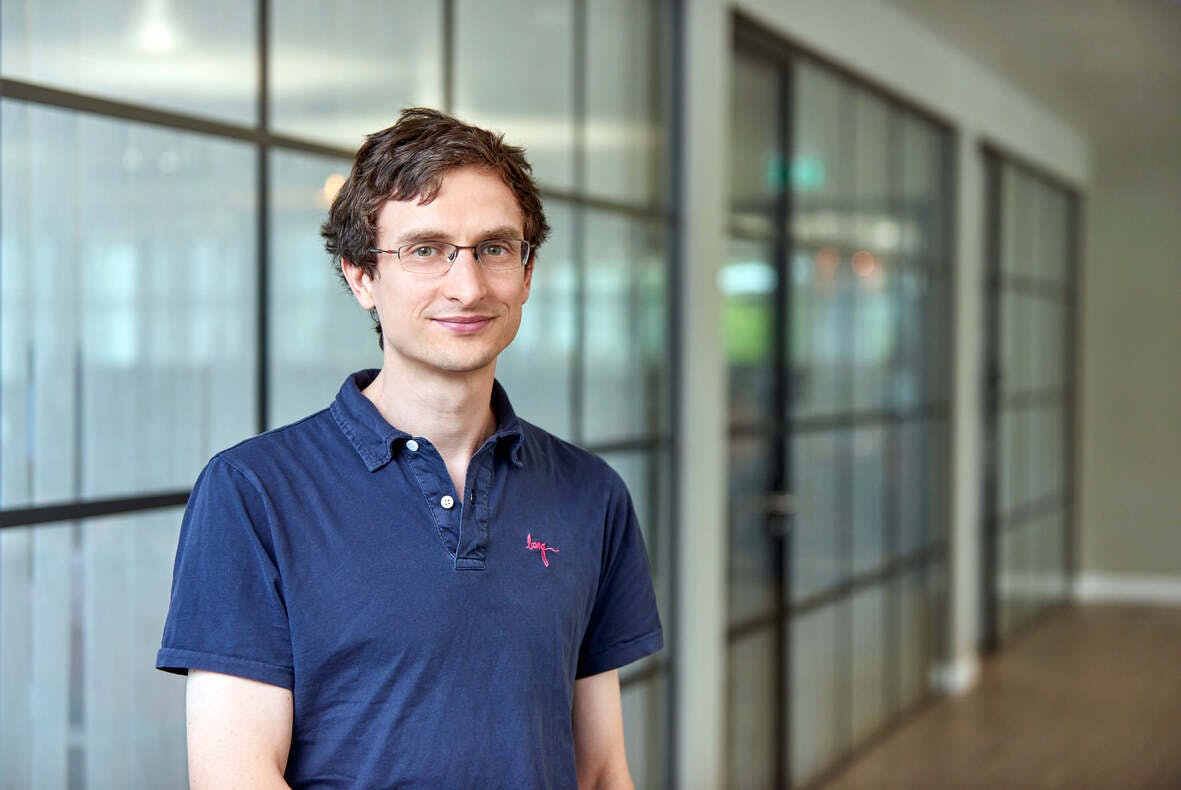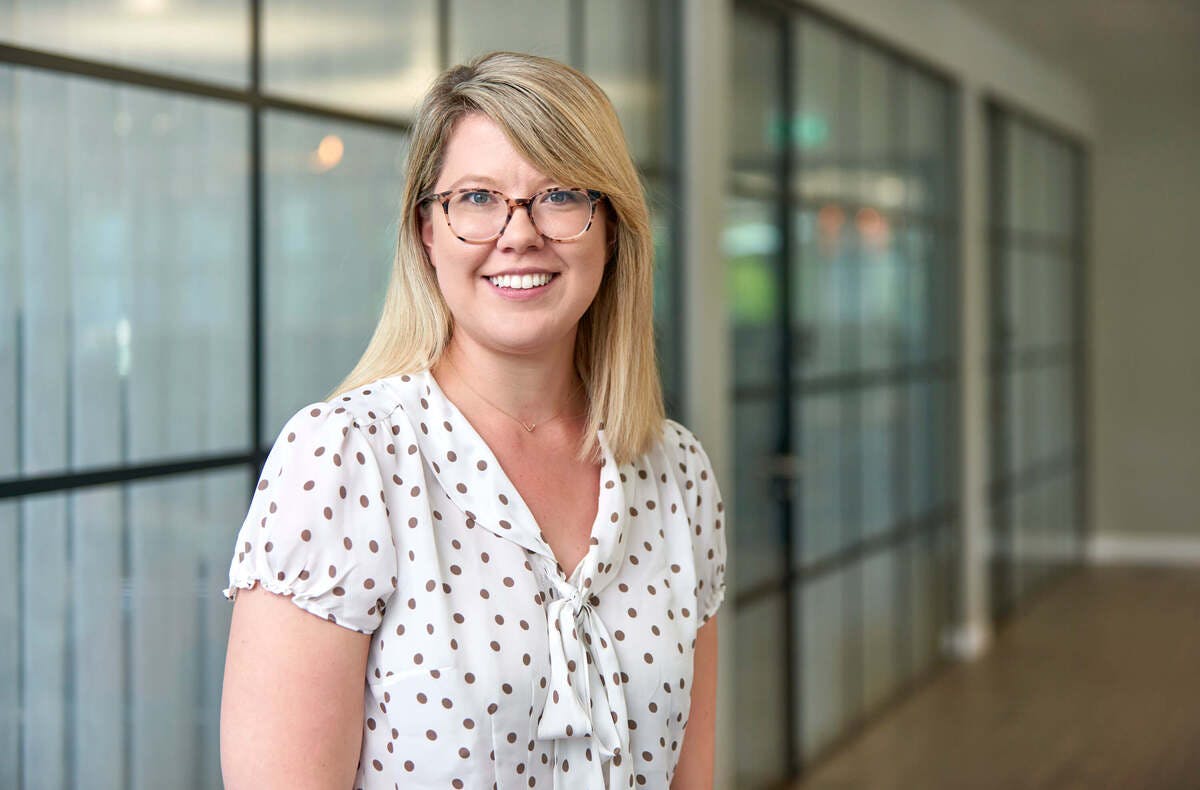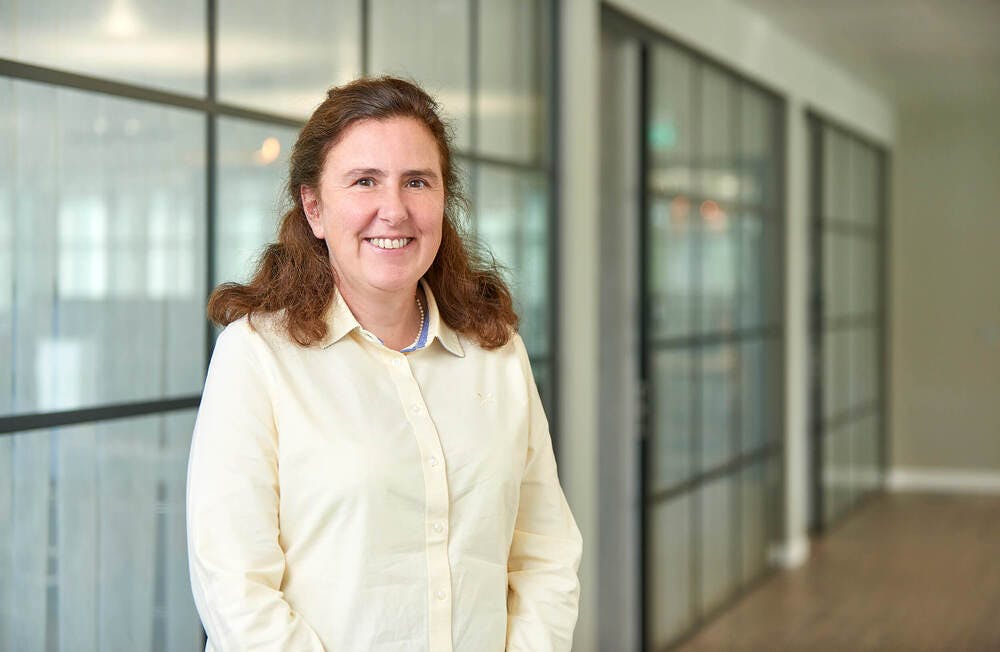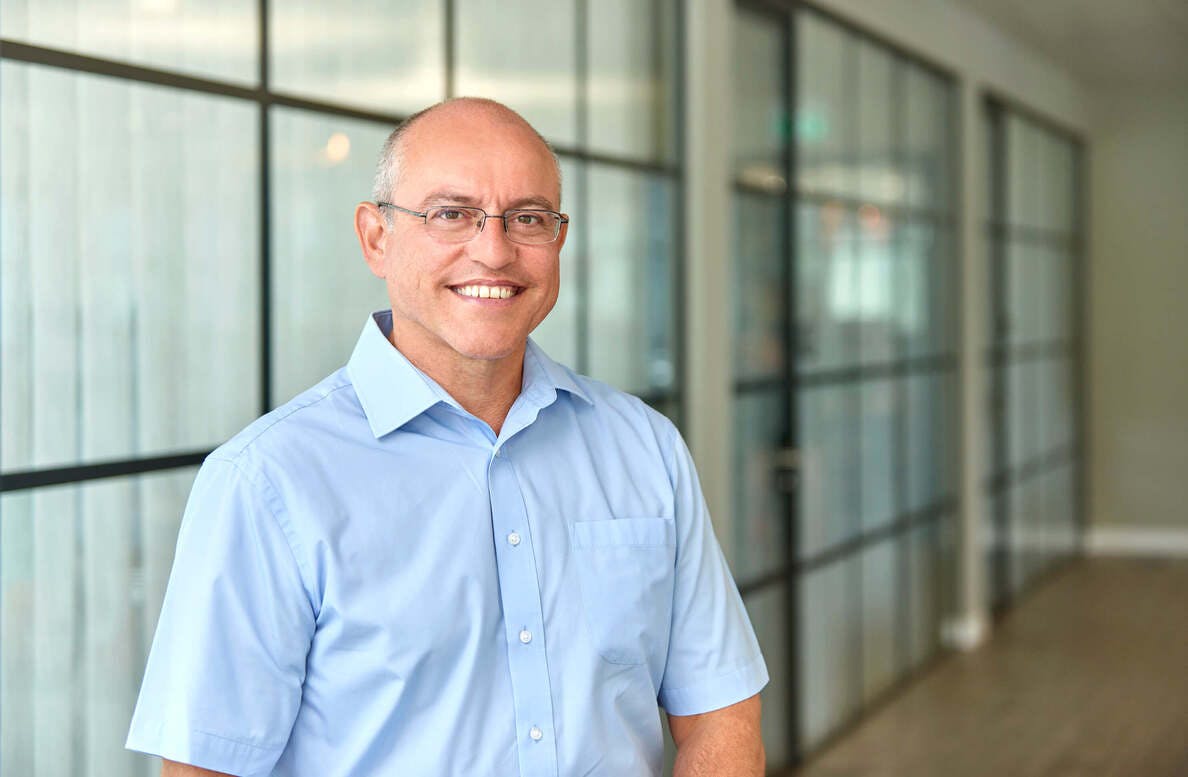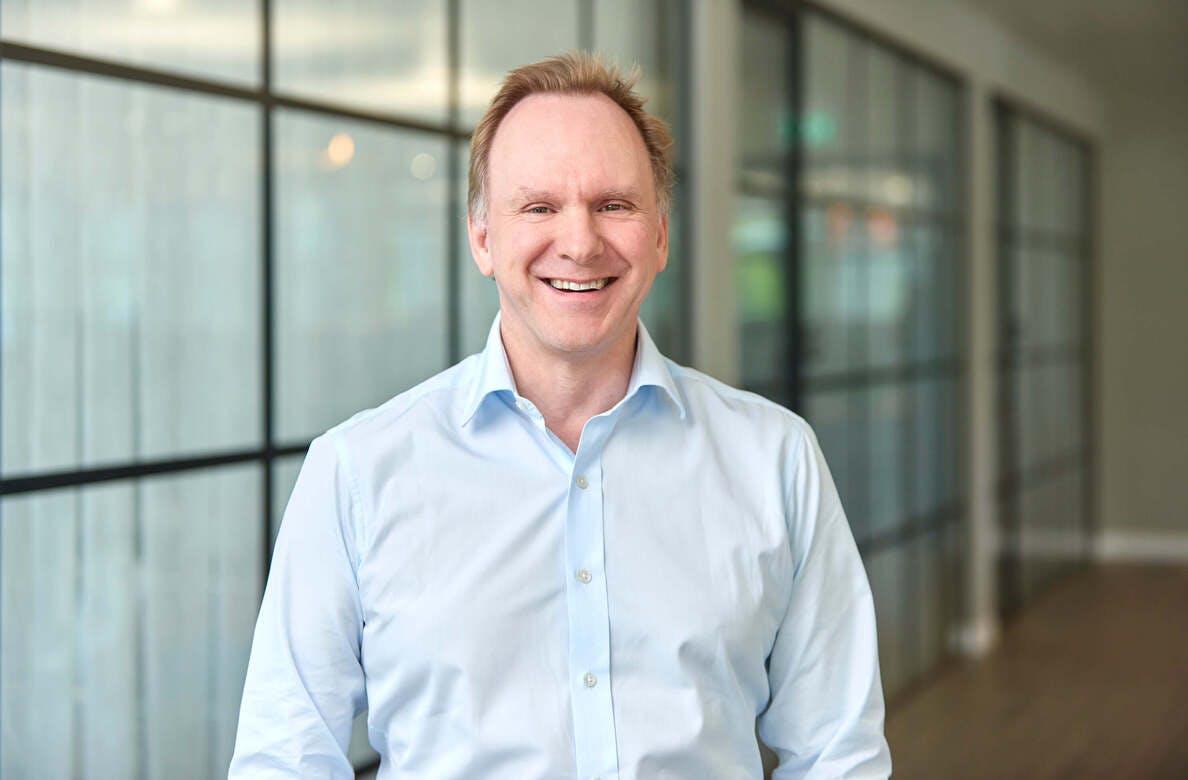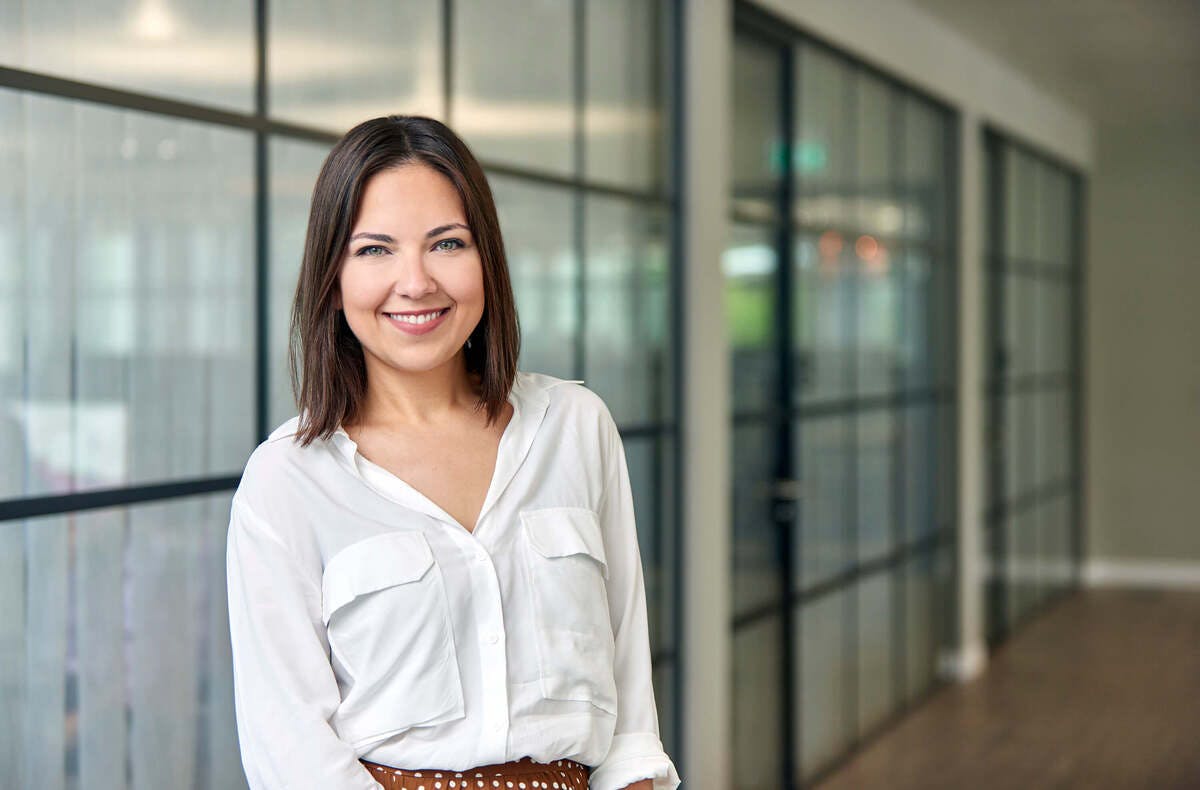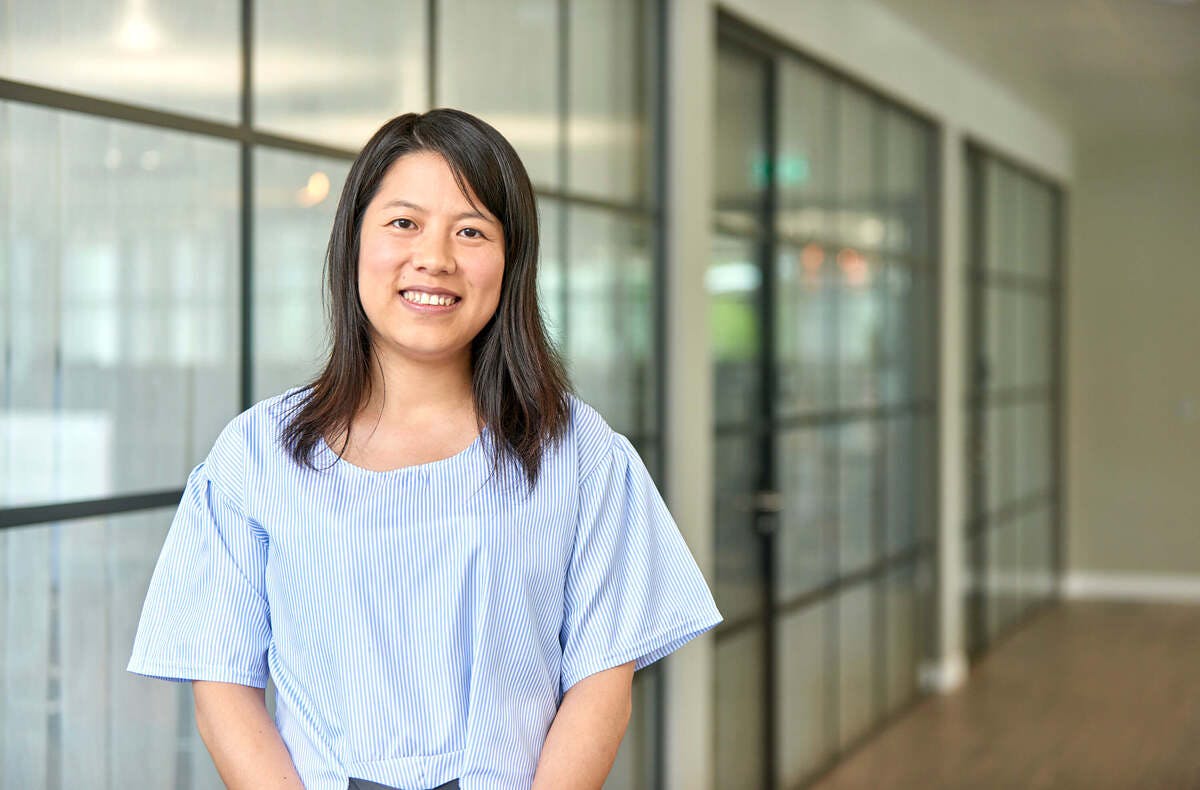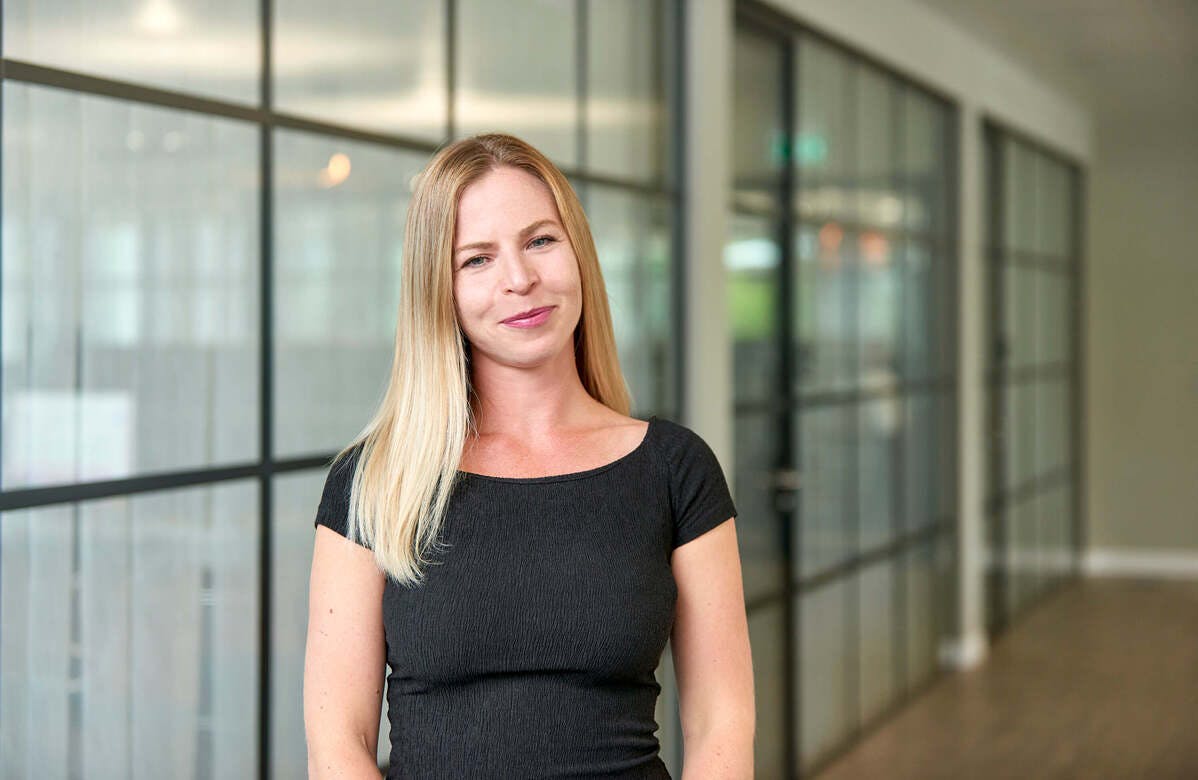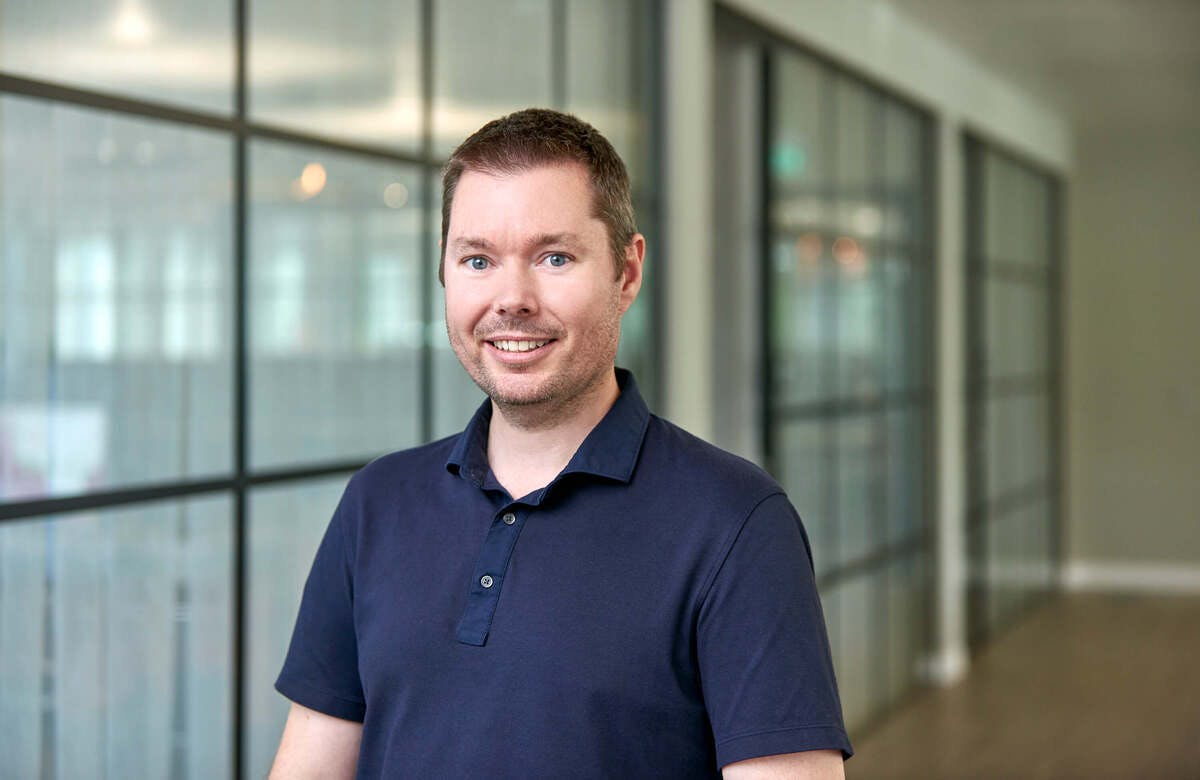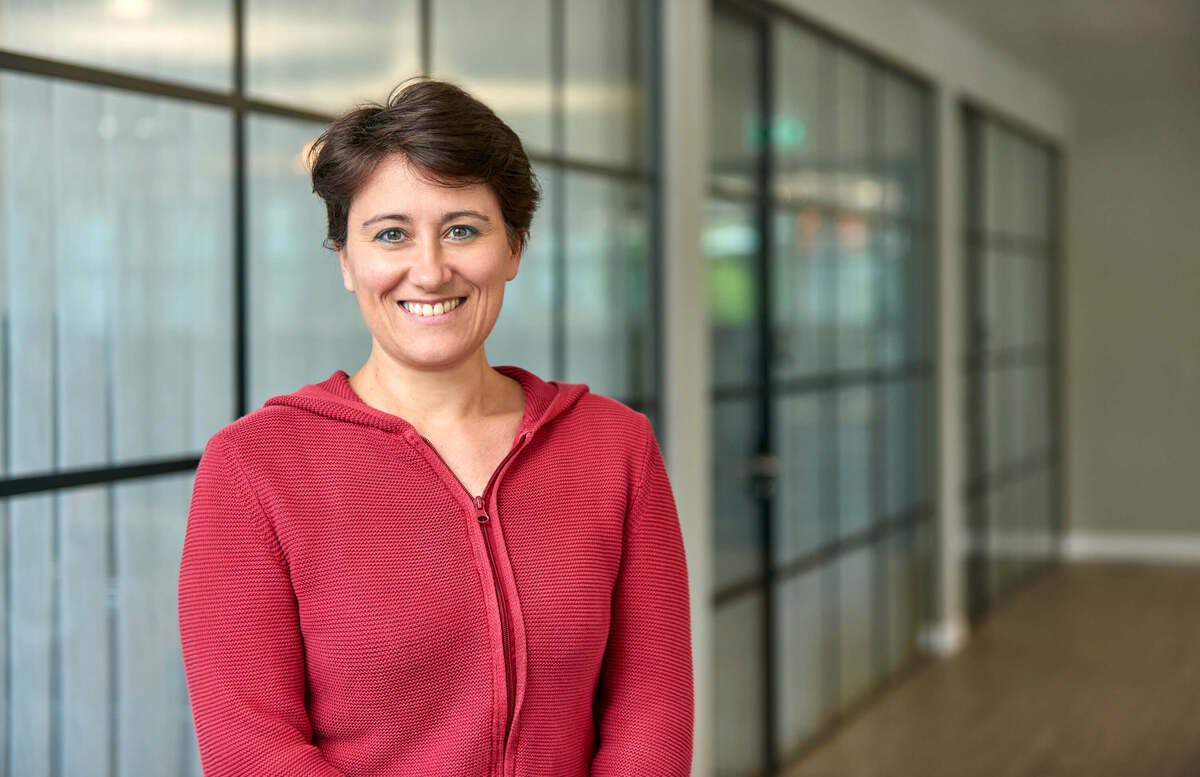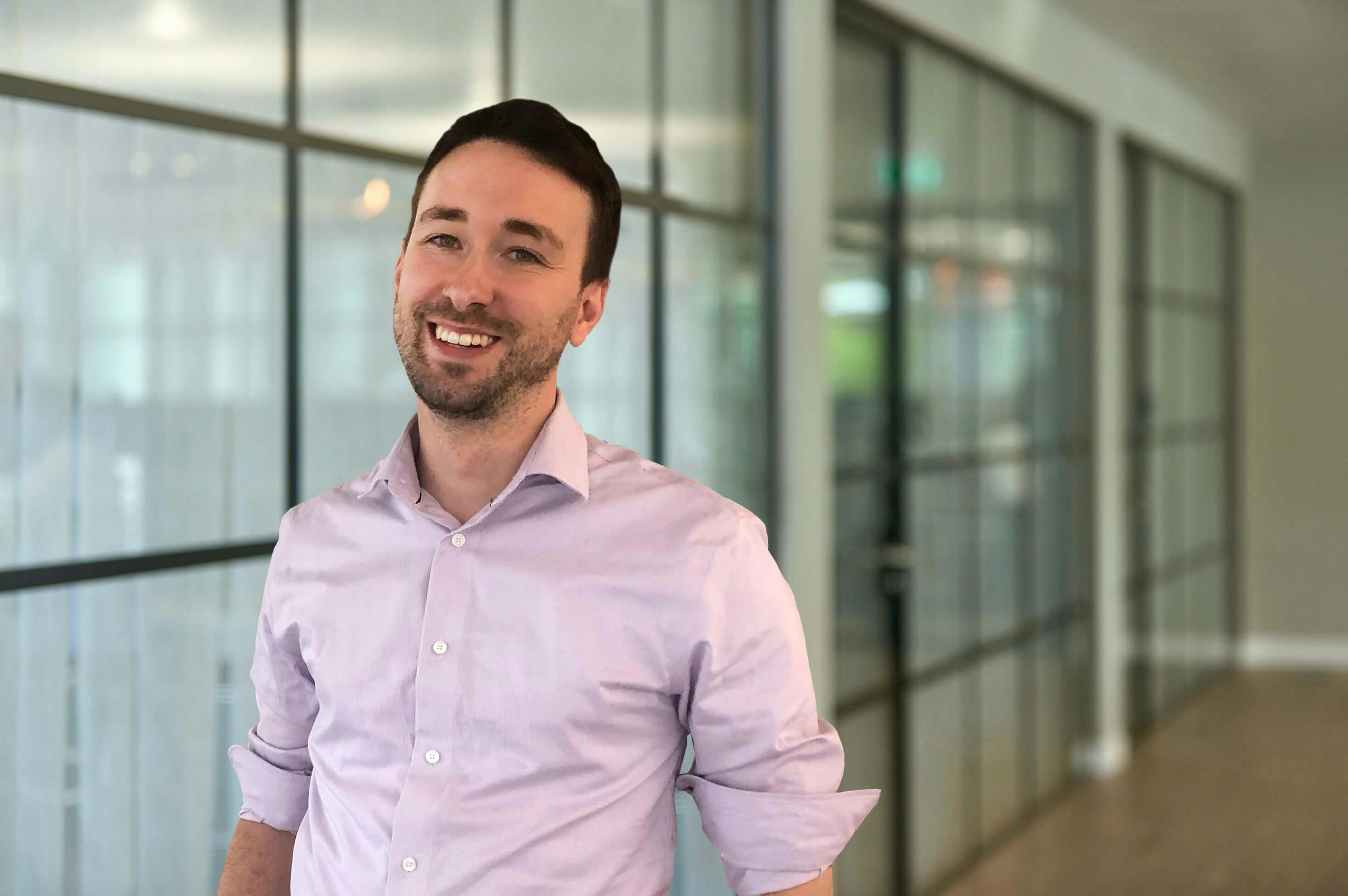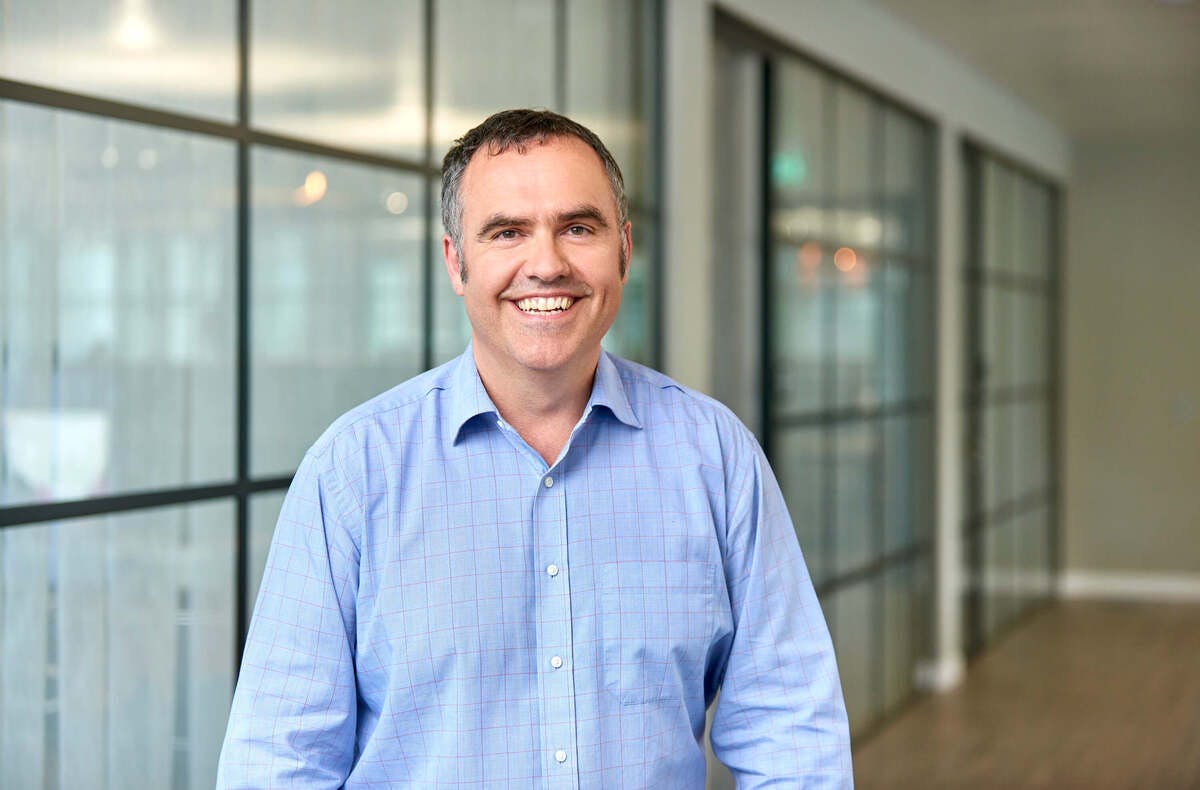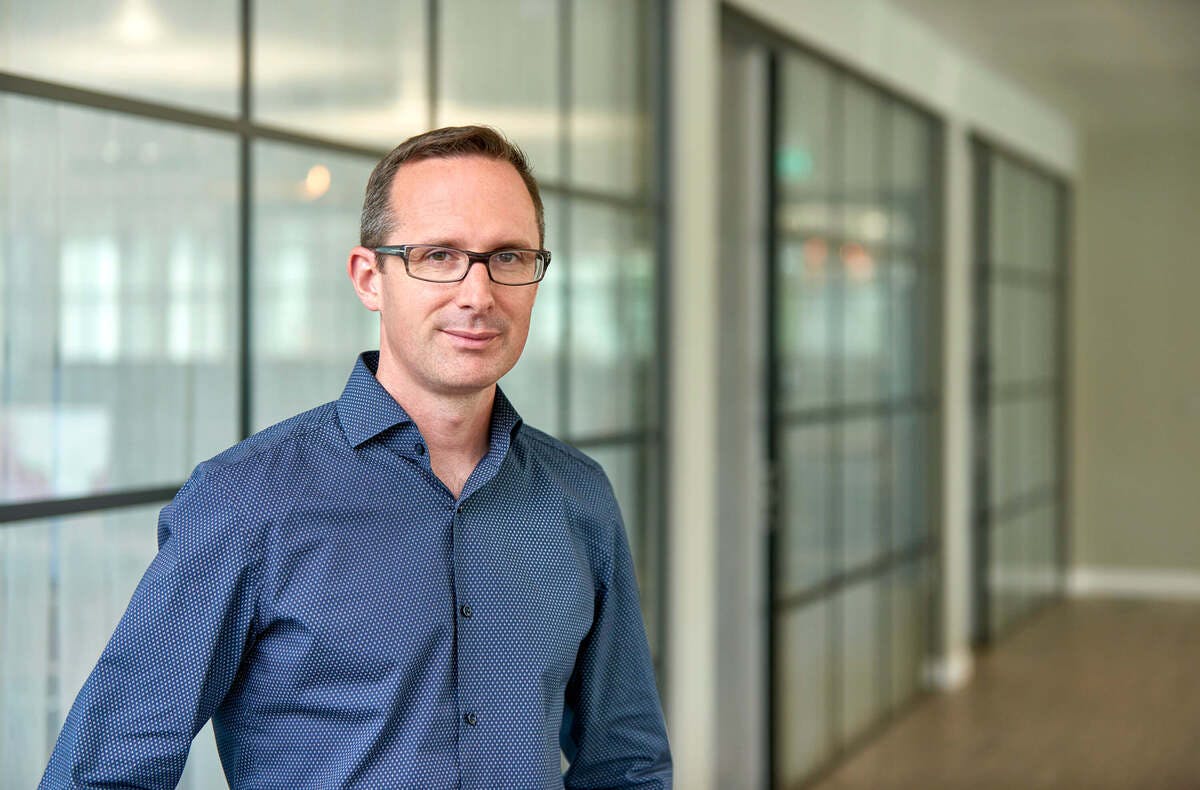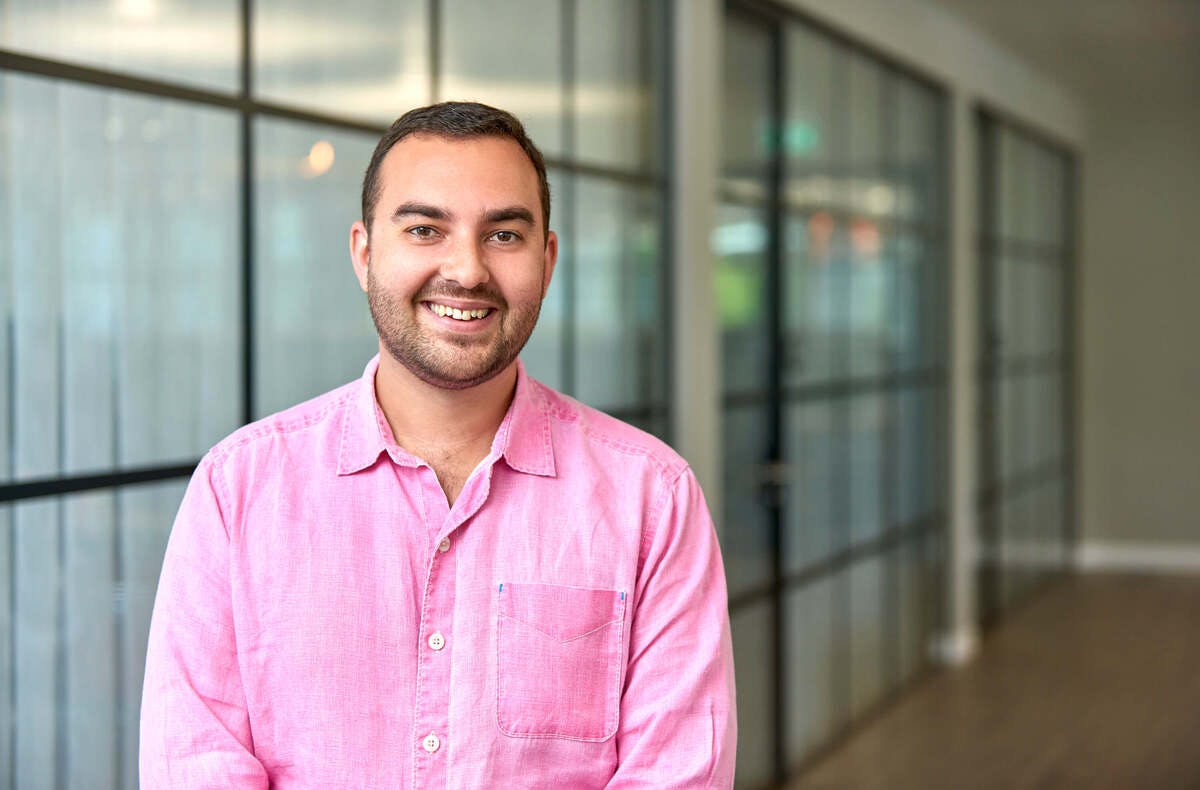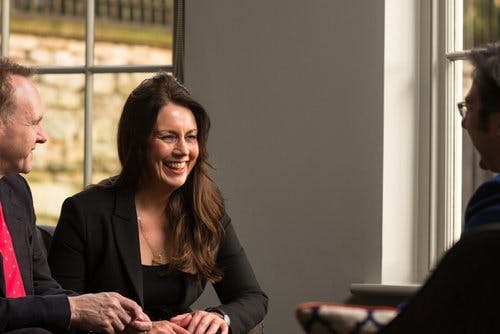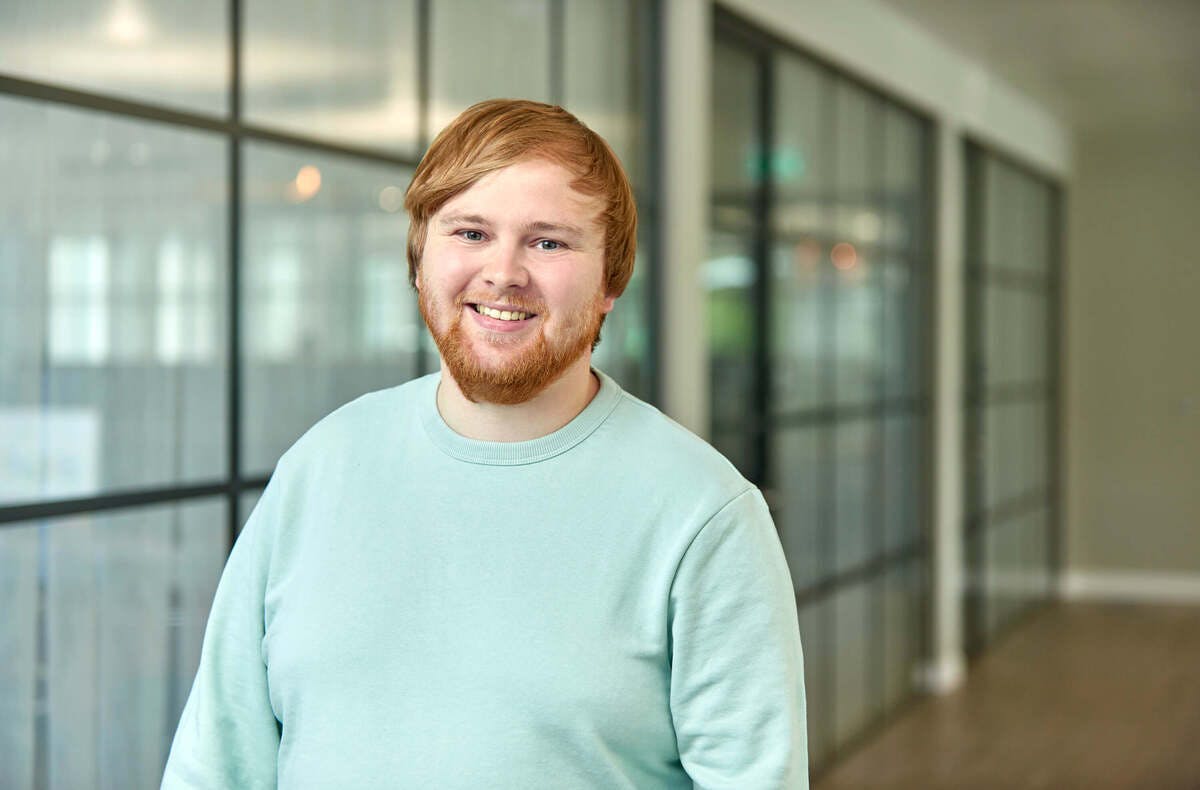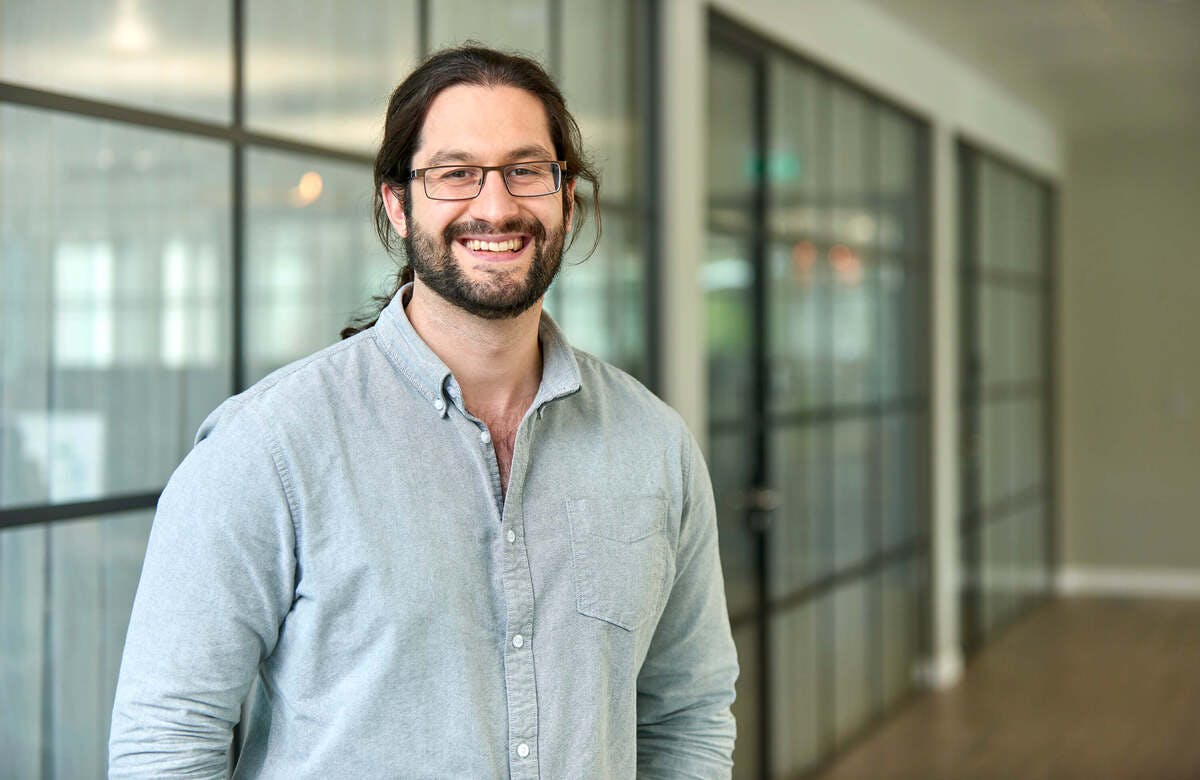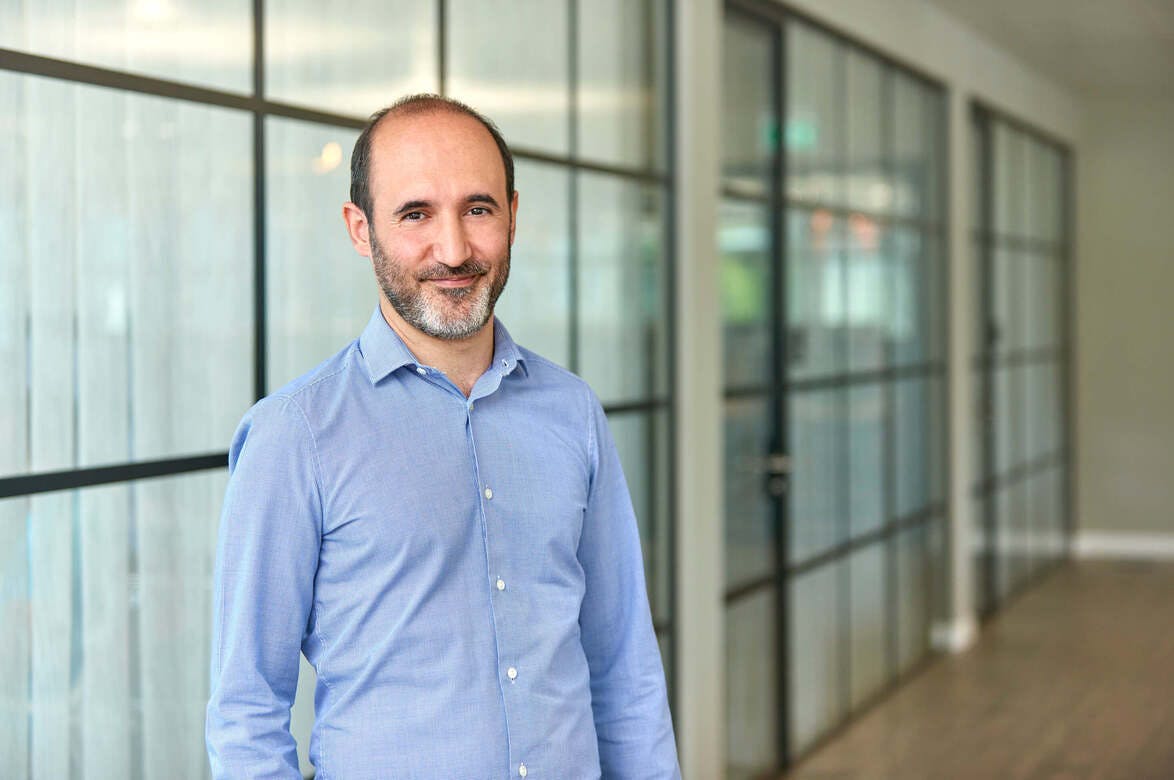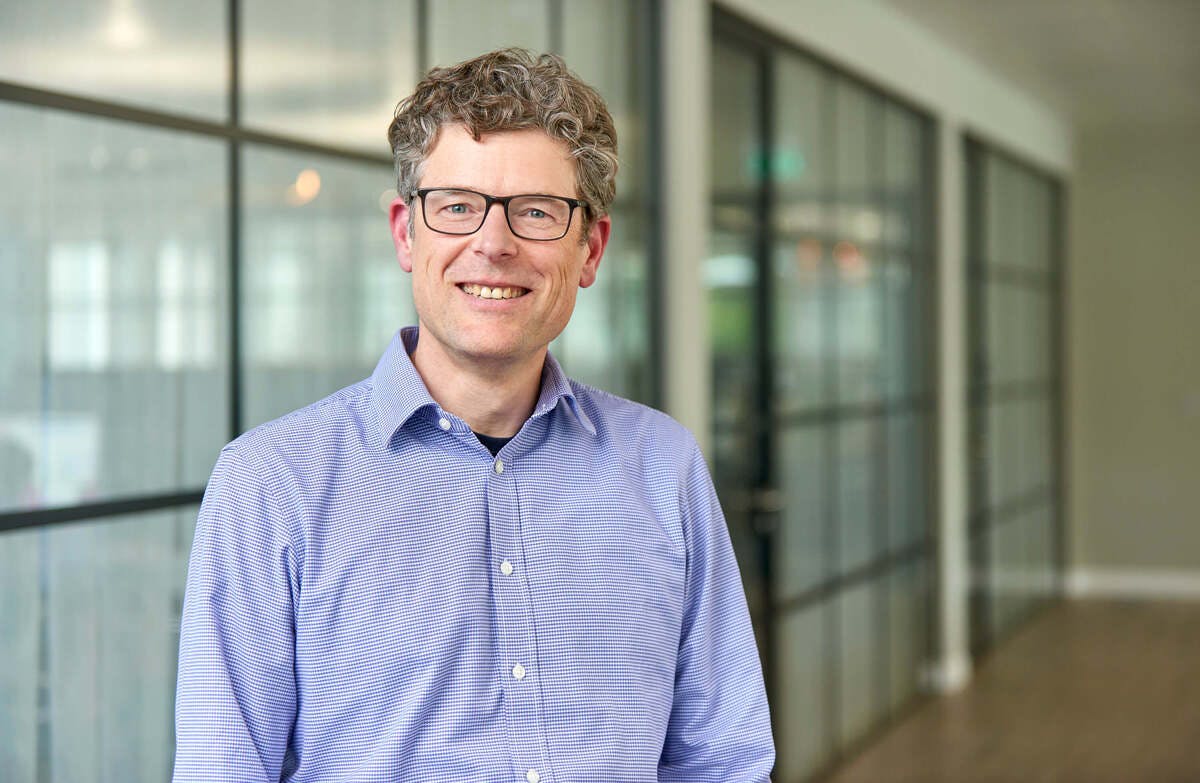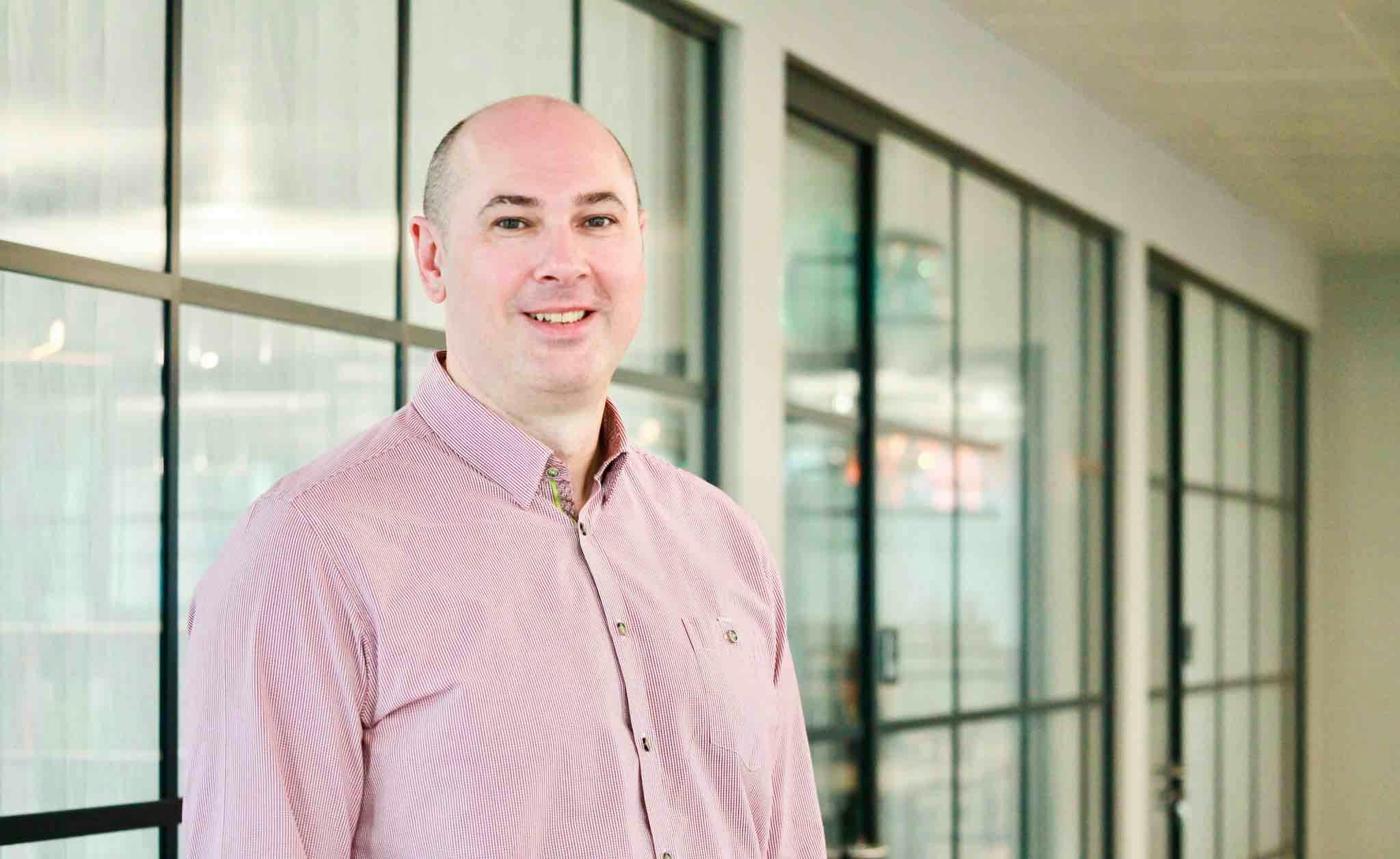 We are a creative, passionate and collaborative organisation dedicated to settling bold new standards in drug discovery and design. If you have the ingenuity, energy and ambition to help us change the world, we would love to hear from you.
Get in touch